Time tracking is the key to understanding how you and your team spend your time on a workday. Not only does it help you stay productive and maintain a healthy workflow, but you will also be able to create project estimates and convert into invoices. Be it an executive, team member, or manager, tracking time can solve a great variety of issues.
If you are not willing to invest in software, you can choose to try out a time tracker free of cost and then make the right decision. But, first, let's see how the best project estimation software can help you track time and manage your business better.
5 Benefits of Using A Time Tracker
For individual employees, the insights you get from a time tracker can be an eye-opener. The best project estimation software can quickly analyze the time you spend browsing the web, trying to find a particular document, or time spent on social media.
While minor daily activities can quickly add up to the most time-consuming and non-billable hours. As per a business review survey, the US economy loses $7.4 billion per day as workers don't record their hours.
1. Transparent Work Processes
Making time tracking compulsory in your office can help you improve the team's productivity. Besides, it will make more business more transparent. When you stay on top of the working process, you will be able to gather insights and complete jobs well before time.
Moreover, this will help you analyze activities that are often ignored and prioritize your work better. Eventually, time tracking tools will help your employees understand tasks better and improve your team's productivity. You will also be able to keep tabs on your teammates and measure progress with ease.
2. Increased Employee Accountability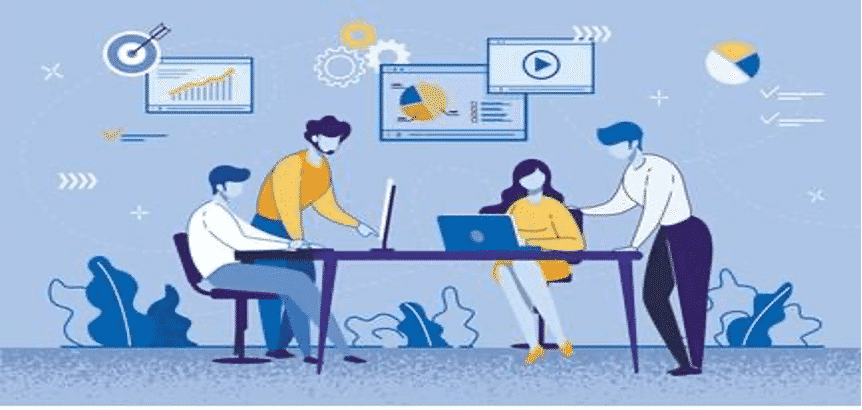 Including a time tracker will make employees stay focused on their tasks as they know they need to report hours spent on tasks. When they know that clock is ticking, they will try to achieve peak productivity. Besides, employees will be able to notice patterns in their work hours and reduce non-billable work.
Here are some questions your employees will be able to address:
How does the task help me achieve their broader goals?
Was the task worth the time I spent on it?
How can I utilize my time more effectively?
What was the impact of the task that I have performed?
When they have answers to these questions, you will be able to manage your processes better and make necessary changes.
Is it the software that needs an upgrade or anything else that is bothering your team? First, you will need to make a thorough analysis and then address these issues collectively. Then you can rank these tasks based on their priority and divide your time accordingly. Thus, a time tracker free of cost can work wonders for your business.
3. Gain A Better Understanding of Your Operations
Time tracking will help you boost operational efficiency and understand billable hours better if you are in service. By highlighting productivity levels better, you will be able to see time being utilized on client work. It also helps you analyze billable hours and pave the way for a profitable business.
4. Address Resource Demands
The time you spend on projects denotes the number of resources needed. It analyzes whether a department requires more resources, be it in terms of inputs or workforce. Besides, you will get an idea of who brings the most value to your team.
This is essential information for the team and your enterprise as a whole. One person might be doing all the work, and you require some methods to change it. Redistribution or sharing of workload is something time trackers can help you with.
5. Track Your Budgets
Do you know the best way to keep your project budget in check? Well, you guessed it, Right? It is time tracking! When you have your employees filling their timesheets and have a record for each task, you will no longer need to sit down separately for calculating the budget that has been exhausted. All you will need to do is make sure the hourly costs and rate cards are set right.
Wrapping Up
This was all about how the best project estimation software and time tracker free of cost can help you boost your team's work efficiency. Not only will they help you manage projects in an organized manner, but they will also help you gain a competitive edge.