First of all, erection drugs are used in the treatment of erectile dysfunction. In many cases, these drugs provide relief from erectile dysfunction.
Erectile dysfunction, known as erectile dysfunction, means the inability to maintain an erection enough for sexual intercourse or to get an erection. This situation can occur due to many diseases, such as diabetes, multiple sclerosis, and Peyronie's disease, or it can be seen in situations that cause anxiety, such as insufficient physical activity, smoking, and relationship disorders. Since erectile dysfunction is a common condition, researchers have worked on this issue for many years and focused on producing solutions. As a result of these studies, a guide that includes treatment methods and recommendations has been prepared by the European Association of Urology. This guideline includes drugs that contribute to erection as first-line treatment. Injection therapy, presented as a treatment recommendation in the guide, is used in cases where drug treatment does not work.
In contrast, vacuum devices are used in cases where this method is incorrect. If these non-surgical methods do not benefit, a penile prosthesis known as Penile Prosthesis is used.
What are Erection Drugs, and What Are They?
Among the drugs used in the first-line treatment for erectile dysfunction are those with the active ingredient sildenafil, tadalafil, vardenafil, and avanafil. Following the active ingredient sildenafil, which has been put into use since 1998, tadalafil and vardenafil were started to be used in 2003, and avanafil was put on the market in 2013. These drugs reduce the functions of the enzyme called PDE5 (phosphodiesterase-5) in the blood and thus contribute to the relaxation of the muscles surrounding the vessel. Since erection drugs used for erectile dysfunction relax the muscles, they cause an increase in blood flow in the veins, and as a result, an erection occurs in the penis. The use of these four drugs in erectile dysfunction has been approved by the European Medicines Agency (EMA). It is among the drugs recommended in the first-line treatment in the guideline prepared by the European Urology Association. However, since these drugs do not directly cause an erection, there must be a sexual stimulus for an erection. Medicines are used as an effective method in terms of treatment because they provide the necessary hardening for sexual intercourse.
Can Penile Prosthesis Be Preferred Instead of Erection Drugs?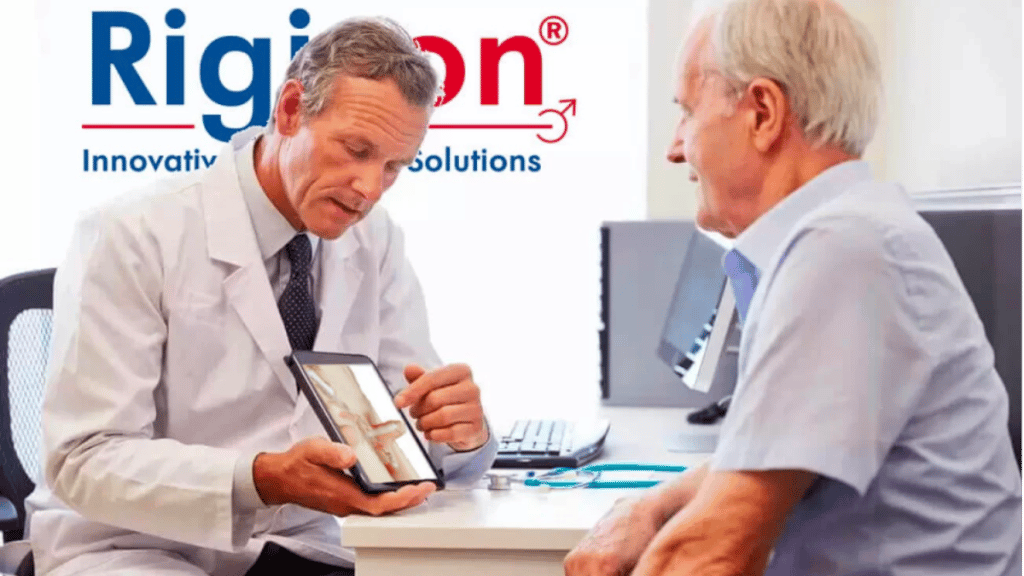 Many patients do not benefit from the drug therapy used in erectile dysfunction. Therefore, other non-surgical methods, such as injections and vacuum devices used for treatment, are also available and used today. Since these non-surgical methods are not always beneficial, another alternative method that can be used instead of erection drugs is Penile Prosthesis surgery. Penile Prosthesis treatment is performed by placing two penile prostheses in the corpus cavernosum channels in the penis to offer a permanent solution to erectile dysfunction.
Penile Prostheses, which have two different types, one-piece, and three-piece, have been used for over 40 years. While a one-piece malleable penile prosthesis provides the erection of the penis by manually turning it into an upright position, three-piece inflatable penile prostheses help to harden as a result of inflating the pump, thanks to the pump mechanism. In these methods, a three-piece inflatable penile prosthesis may be preferred since a one-piece malleable prosthesis can create a state of permanent hardness in some people. Three-piece inflatable penile prostheses come to the fore as a treatment option with a high satisfaction rate, as they offer a hardening appearance closest to natural hardening.
Part of penile prosthesis treatment is covered by insurance. You can contact us by using the "Contact form" on the rigicon.com site to have information about the insurance payment terms or to get more information about Penile Prosthesis. If the erection drugs used in the treatment of erectile dysfunction do not work, patients who want to learn whether they are suitable for Penile Prosthesis surgery should consult their urology physician.