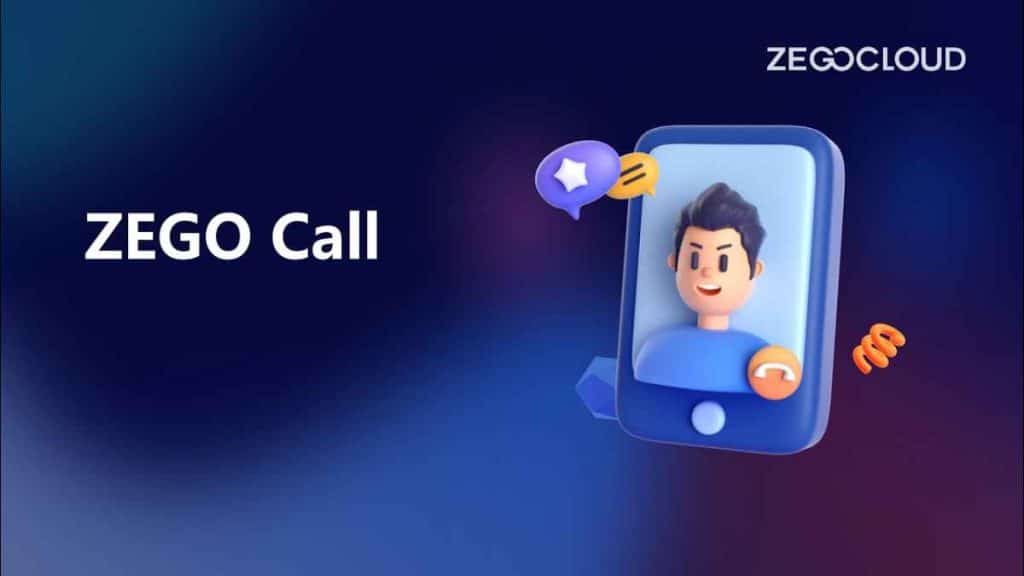 Communication between humans with each other is getting more intense thanks to mobile applications. The mobile application is our "heartbeat". Most people in the world carry out their daily activities by involving mobile applications and it seems that there are fewer and fewer people who do not use these applications in their daily activities.
Whether it's WhatsApp, Facebook Messenger, and social media apps like Snapchat and TikTok, modern humans depend on one of them. Granted these apps can be addictive to a certain degree but in general, they are very helpful for fast communication that is not restricted by any geographical restrictions.
The popularity of 5G networks is growing day by day bringing the use of mobile applications to a higher level. Especially in terms of basic chat functions. Today, we have so many choices in chat apps and after the pandemic, video-based chat apps are starting to replace the role of "conventional meetings." Many important meetings by companies even at the inter-country level have been held online through video call.
Whether you become a "viewer" or a developer is up to you but this article will show you how to create your own video calling app. It is not impossible that your application will be used by millions of people around the world and you will become the next Mark Zuckerberg. If you are still interested in this topic then keep reading!
Real communication application is the highest point of achievement of online communication technology. At least until now. For most people, creating such an application is an impossibility but as information, thanks to ZEGOCLOUD, even ordinary people can create their own video calling application. If they can why can't you?
To note, it generally takes a complicated learning curve, which every developer has to implement but with ZEGOCLOUD, that's a thing of the past!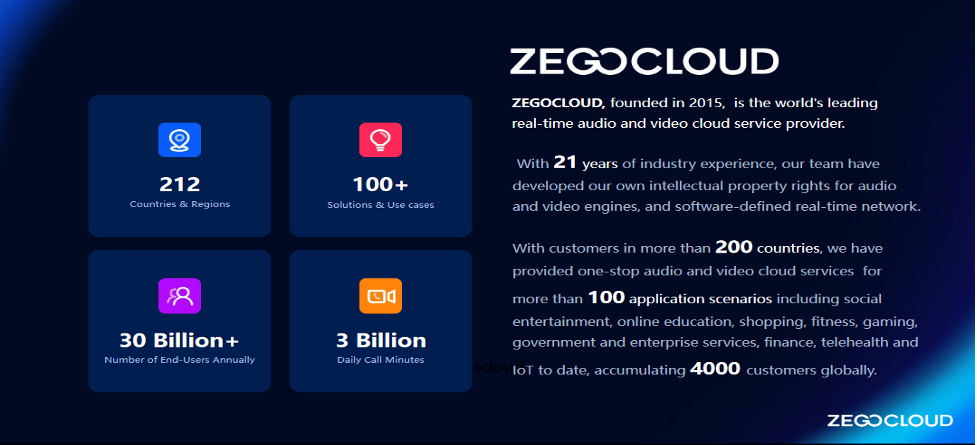 Why ZEGOCLOUD? Why you need it to build your video calling app?
This is the next question. Why ZEGOCLOUD? Because ZEGOCLOUD is a company that assists in the development of video calling applications that are simple but with quality that can be compared to other similar applications. ZEGOCLOUD provides a highly customizable video SDK. This means you can adapt it to your real needs in the field (and of course your expectations). Not only that but the video SDK application can also be easily integrated so that creating a video calling application that can be used on various devices is not something that only exists in your dreams.
What will your video calling app provide?
– Significantly increased user engagement
Your later video calling application can be easily customized. As a result, you can significantly improve user engagement and their experience, more than what they already experience with other similar apps.
– 1 on 1 video calls and video chat rooms
With ZEGOCLOUD, you can develop an application that can make 1 on 1 video calls and group video calls. The good news is that you can create an app that's powerful enough to host millions of participants!
Face beautification features
With these features, your app users will be more confident in doing video calling. There are many features that you can provide, such as image sharpening, skin smoothing, and skin tone retouching.
Video resolution boost feature
With this feature, the users can freely improve the quality of video calling. They can enhance their experience at the least possible cost.
Recorder feature
Users can later record and save video calls. They can also configure file paths and formats according to their needs.
Ability to monitor video call quality
With this capability or function, you can monitor the call quality of users in real time. That way you can find out and find the best solution to the problems experienced by your users quickly.
Some other important things that ZEGOCLOUD offers:
Resolution quality up to 4K
ZEGOCLOUD allows you to create a video calling application that can capture and transmit live video with a variety of quality up to 4K. In other words, there is no doubt that you can create a video calling application that is "sharp and clear."
Real-time interaction with very low latency
If you use ZEGOCLOUD, you can provide real-time interactions with very low latency to users. For information, they can get an average of 300 ms and in some cases, 79 ms is possible.
Stable group video call communication with up to 50 people
The video calling application developed with ZEGOCLOUD can accommodate up to 50 participants at a time without interruption even when the Internet network conditions are weak.
Very wide user device support
Without a doubt, ZEGOCLOUD is the best in terms of support for user devices. Imagine, that ZEGOCLOUD can help you create a video calling application that is compatible with no less than 15 thousand devices and various well-known operating systems.
Now is the time to start your project!
Can't wait to start your project? ZEGOCLOUD offers a variety of prebuilt UIKit adapted to various scenarios. In case you are quite satisfied with the standard features, you can use an SDK with a lower-level core API.
UIKits
With these UIKits, you can build applications for many purposes, such as initial testing and MVP building. Don't have much time to develop your video calling app? With these UIKits, you can even get your app live in just 30 minutes. That means you can save a lot of time while minimizing your investment risk.
A moment! 30 minutes? How is that possible?
It is very possible just by doing the following 3 steps:
1. You need to install UIKit first. The installation is intended to build your video calling application development platform with tools known as dependency management tools.
2. Carry out the integration process. Now you can integrate your UIKit SDK. Basically, you're just dealing with the few lines of code needed to load the built-in view.
3. Build experience which means customizing each UI component in line with your business logic.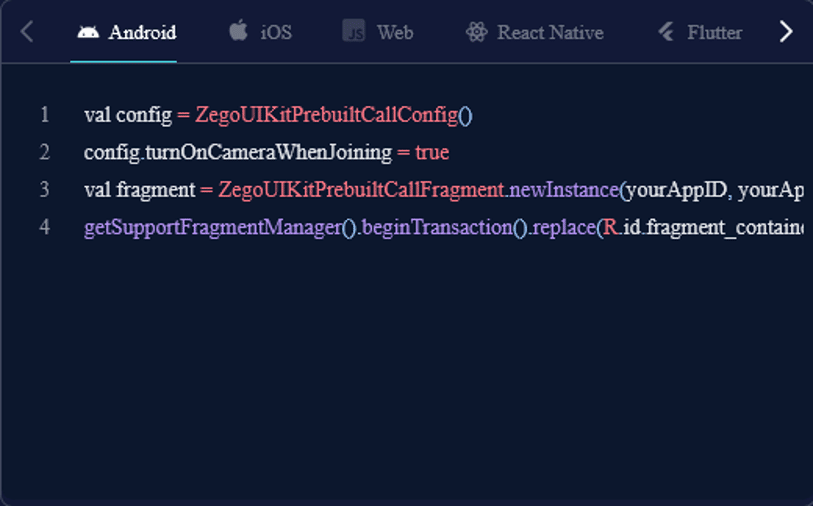 As additional information, the UIKits provided by ZEGOCLOUD will make it easier for you to test your application in early research and will be suited for the MVP that you will use to seek funding, as well as plugins in your application later. Broadly speaking there are more than 20 built-in UIKits you can use.
SDKs
The SDKs provided by ZEGOCLOUD give you the ability to enhance your video calling application in several parameters, such as functionality, customizable UI, and a more efficient workflow.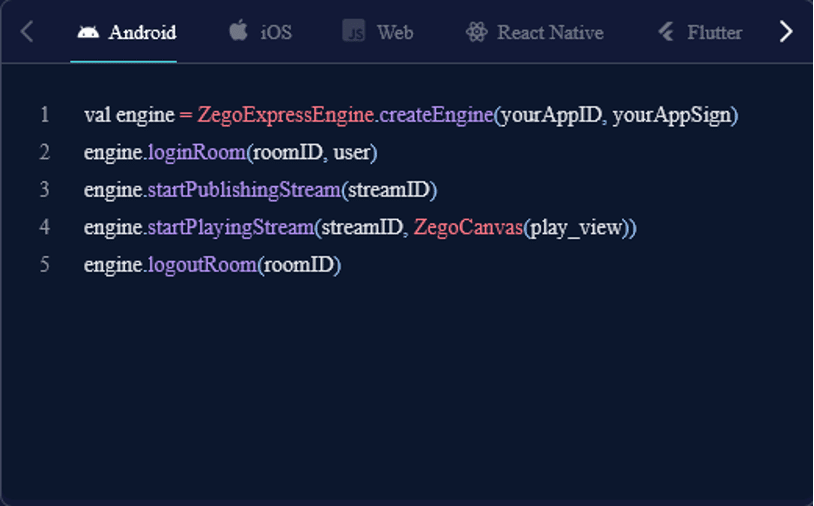 Why are video calling apps so important today?
Video calling applications, especially those embedded in social applications, can strengthen the bond between their users. Especially with a variety of features including features such as AI effects and facial beauty tools. The interaction between users will be much better and as a result, they will be "more likely to feel at home" using the apps. If you aspire to be a millionaire from your social app, embedding a video calling app on your app is a must.
With ZEGOCLOUD, it's no longer a hard job!
Want to get more information? You can visit this related blog. Thank you for reading and good luck!