The decentralized exchanges (DEX) are cryptocurrency exchanges where the accounts are controlled by the user themselves. This means that decentralized exchanges are completely secure, transparent as well as efficient. Peer-to-peer transactions take place without the need of any middleman or intermediary broker. DEXes don't require KYC and utilize automated market makers (AMM). Fully decentralized exchange is an ideal concept however due to a number of limitations. So what are operational are the semi-decentralized ones. The server's host orders books as in the case of centralized exchange but the private keys are controlled by the users.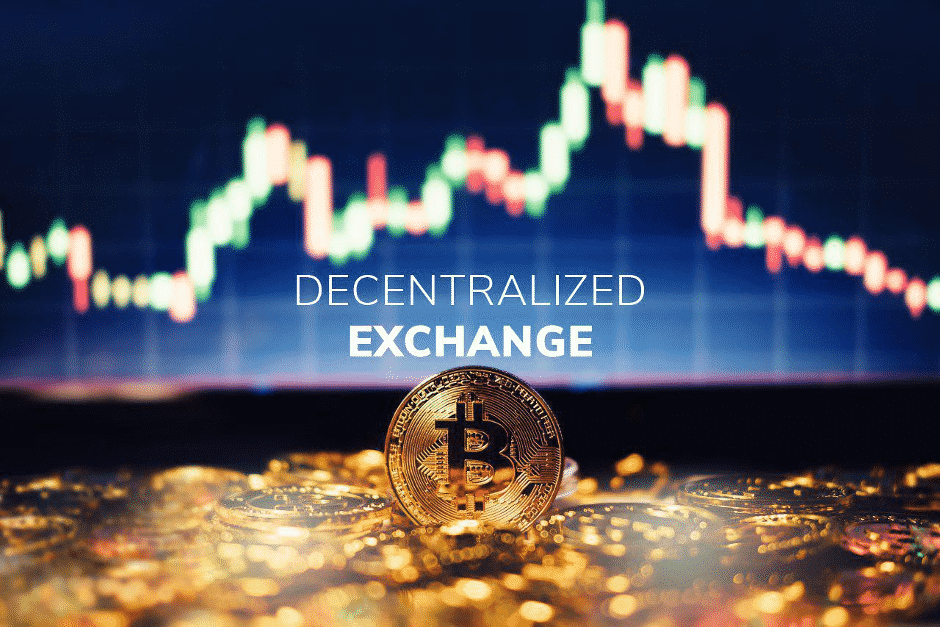 Some of the best decentralized cryptocurrency exchanges are mentioned below:
1. Uniswap
Uniswap is Ethereum-based and one of the most popular decentralized trading platforms. Often users face the problem of lack of liquidity while working with decentralized exchanges. Uniswap provides the solution by allowing their users to swap the tokens. Swapping the tokens means that you no more depend on the buyers and sellers for creating liquidity.
Uniswap was created in 2018 and became popular reaching an average daily trading volume of $337 million as of june 2021. There are over 5500 tokens available for trading here.
2. SushiSwap
SushiSwap is another Ethereum based decentralized platform created in 2020 by copying Uniswap's open-source code. SUSHI is the native token of the platform holders of which is allowed to propose changes in the exchange's operations and can vote on proposals submitted by other users.
There are around 1400 tokens available for trading on SushiSwap including the most popular ones like BAL, MATIC, UNI, AAVE, etc.
You can consider checking out the ethereum code app to explore various ethereum trading, profit making options!
3. PancakeSwap
PancakeSwap is also built on Uniswap's original source code. It operates on the Binance Smart Chain and allows users to directly trade their BEP-20 tokens and dApps. The platform supports 290 tokens including ETH, Binance's BNB, BUNNY, SAFEMOON and DOGE.
4. Compound
The former economist Robert Leshner founded Compound in 2017. Compound is a specialized decentralized exchange allowing tokenization of assets locked in their platform. It uses cTokens which let the users earn interest on their stored assets. The stored assets can be transferred, traded and used in other applications. Currently tokens are supported across 12 markets including ETH, UNI, DAI, BAT, USDT and LINK.
5. Curve Finance
Curve Finance has been specially designed for swapping between stablecoins alongwith exchanging different tokenized versions of stablecoins. It acts as a liquidity aggregator where anyone can add assets to the various liquidity pools and earn fees in the process.
There are a total 17 Curve pools available which allows users to swap between different stablecoins and assets. Some of their popular offerings include USDC, BUSD, USDT, DAI and TUSD.
6. 1inch
1inch is basically a decentralized exchange aggregator. Scraping out the other exchanges, it connects the users with the ones providing the cheapest prices. 1inch helps reroute the trades through the exchanges that offer the best prices and overall fees for the transactions which you like.
7. BurgerSwap
BurgerSwap provides swapping and percentage yield from liquidity pools. It is somewhat attractive in the sense that it gives rewards for participating in governance. Anyone who actively participates in voting where the protocol will be heading towards in the future will be rewarded with BURGERs. BurgerSwap is on the Binance Smart Chain (BSC) so it has Bitcoin, BCH, XRP and ETH as BEP-20 tokens.
8. Bisq
Bisq is a decentralized autonomous organization (DAO). A decentralized autonomous organization is the one that entirely runs on computerized rules which are not run by a company or a nonprofit organization. Bisq is simply software where the rules are governed by the software only. You can buy BTC, ETH, LTC with all kinds of currencies. Bisq is very easy to use with a clean and clear design. There are a number of videos you can refer to if you feel stuck.
9. OpenOcean
OpenOcean is a decentralized exchange aggregator which compiles several DEXes like SushiSwap, Uniswap, etc. The motive is to provide the best price of the chosen crypto. OpenOcean doesn't charge for protocol fees and protects the users in case of price fluctuations of the assets.
10. Honeyswap
Honeyswap is almost similar to Uniswap except the fact that it has been restructured around xDai trading pairs. There are hardly any other DEX offering xDai so it's your place if you love trading in xDai. Honeyswap offers yield farming which is a way to transfer ERC-20 tokens to the xDai network allowing the user to exchange their fiat for xDai.