Introduction
Are you worried about how organisations collect, process, and use your personal data when browsing the web? From third-party cookies to malicious spyware, there's countless ways your personal data can be compromised when surfing the net. Don't worry though, there are plenty of easy things you can do to help protect yourself online. Read on to find out our five easy ways to protect your personal data to ease some of the stress surrounding digital privacy.
Manage your cookie settings
You've probably noticed over the last few years that every time you enter a site you're bombarded with cookie notices asking you to accept the site's cookies. Under the EU GDPR legislation, organisations are legally required to tell users what cookies they use, what they're used for and to get user's consent for these uses. Despite this, most sites often try to make this seem more difficult by making the 'Accept cookies' option far more visible than the option to manage the cookie settings. However, if you're concerned about protecting your personal data, or you just don't want personalised adverts, we always recommend going to the effort of managing these cookie settings and, where possible, declining their use. While this can impede the functioning of some sites, with some sites even denying access if you decline cookies, that's just the price you may have to pay to keep your personal data personal.
Be careful who you give your information to
Data collection isn't always a sneaky, covert operation. Sometimes users willingly give out their personal information when prompted, such as signing up to an email newsletter in exchange for free spins. While this may seem harmless, your email address is actually an extremely valuable asset that can be used to link you to your online profile and your other accounts registered to the address throughout the web. Just like you probably wouldn't want to give out your home address or phone number to a random person on the street, we recommend you think twice before willingly supplying companies with your email address if you want to protect your online privacy.
Avoid suspicious links and downloads
This one might seem a bit obvious, but it's surprisingly easy to get caught out by dodgy links and downloads which can compromise your data privacy in far more serious ways than cookies or email signups. Links and downloads can often contain hidden malware – even if the site itself appears reliable – which can infect your devices and lead to your accounts being hacked and your personal information being stolen. As such, it's always important to use the utmost caution when downloading anything online, or clicking on shortened links or pop-ups, to prevent accidentally exposing yourself to malicious software or attempts at phishing. As an extra line of defence, it can't hurt investing in anti-virus software – which takes us onto our next tip…
Make use of relevant software
As issues around data privacy have become increasingly mainstream, there's now a variety of different software that can help you protect your personal data when browsing the web. From antivirus software to help detect and prevent malware, to browser plug-ins and even privacy preserving browsers and search engines like Brave, Firefox, and DuckDuckGo; there's now a number of different options to easily protect your personal data without lifting a finger. However, we wouldn't recommend using VPNs for online gambling because, as you can probably imagine, it can cause problems with payments if it looks like it's coming from a different country, unless you're using Bitcoin casinos, that is.
Become Data Literate
If data privacy is something you're concerned about, one of the best things to do is educate yourself and become 'data literate'. This concept of data literacy, as defined by Luci Pangrazio and Neil Selwyn, refers to the way individuals may better engage with, and make use of, the data generated by their online activity. Put simply, if you understand the ways in which organisations collect and use your data, the reasons why they do this, and your own rights when it comes to digital privacy, you will be much better equipped to make use of these rights and protect your personal data.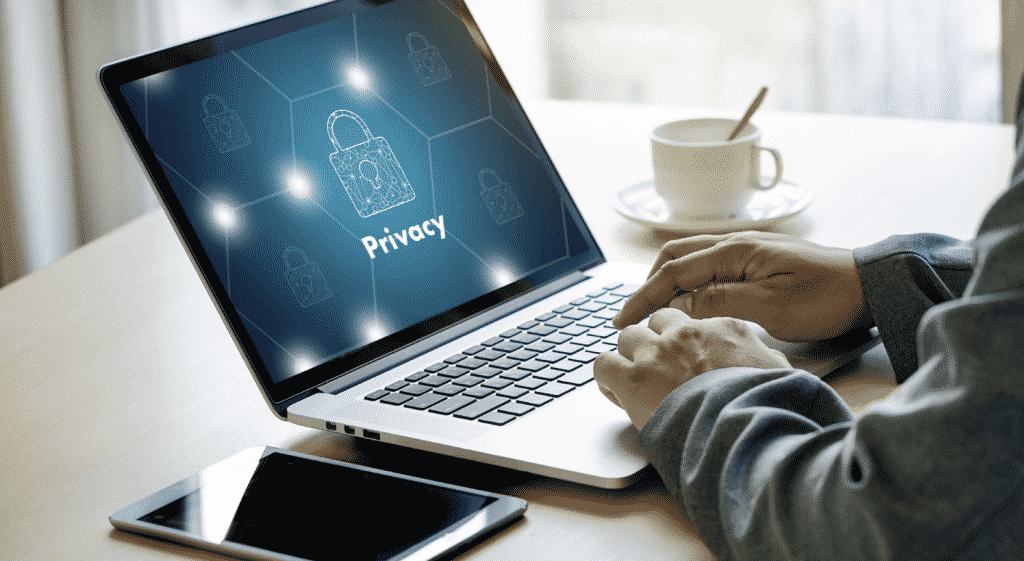 One of the simplest ways to do this is to read the privacy policy of the sites you're browsing to find out more about how they collect and use your data and make an informed decision about whether you want to consent to this. Likewise, in the UK, the ICO (Information Commissioner's Office) provides a wealth of information on your digital rights and what you can do to protect your personal data, from requesting a copy of the data an organisation has stored about you to requesting to have your data deleted or corrected, there are a number of different options available to you when it comes to protecting your personal data, as long as you know about them.
Conclusion
While it may seem like an impossible task trying to protect your personal data online, we hope that these few simple tips can help make it seem a bit less daunting. Fortunately for you, there are a range of options available to users to help relieve the stresses of data privacy, as well as stricter legislation surrounding the ways in which organisations are allowed to collect, process, and use your data. Despite this, it's still always good to educate yourself about your digital rights so that you're better equipped to safely browse the web. If you want to learn more, you can check out the ICO website, or projects like Me And My Shadow and Do Not Track.