Exchange is a place where you can change one currency to another. Therefore, crypto currency exchange is a place where you can exchange fiat or other coins to crypto and vice versa. In order to use the services of exchanges there are certain requirements that need to be met. There are different types of crypto currency exchanges with their own advantages and disadvantages. Let's take a look at the 5 key types of cryptocurrency exchanges.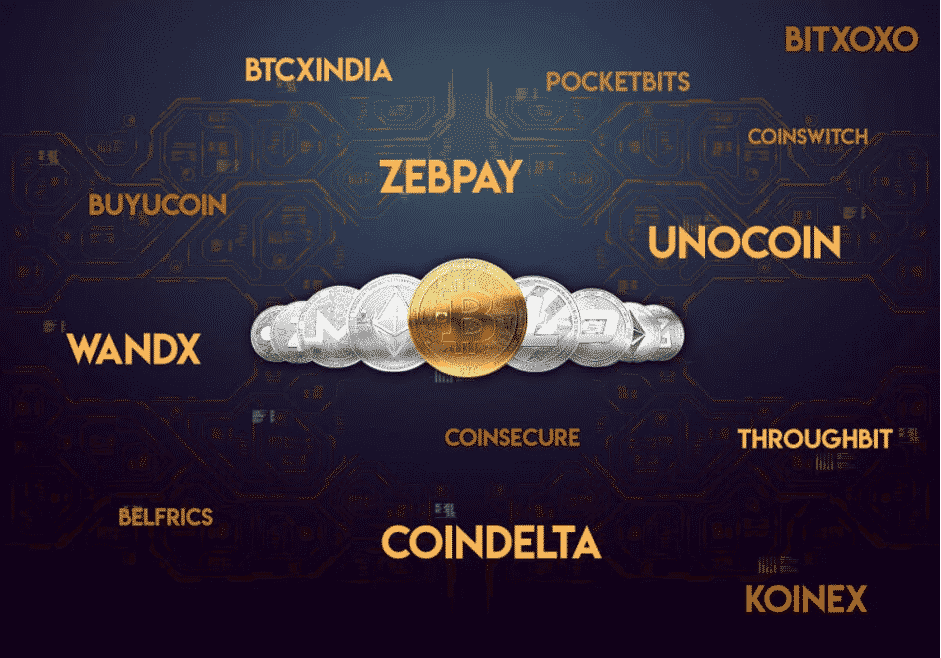 1. Retail Exchanges
Retail exchanges provide intuitive interfaces so any prior experience in trading is not required. It is the most widely used type of exchange and suitable for everyone from newcomers to the all time bitcoin traders. Retailers act as custodial i.e. they hold the private keys of the users. This means that the users don't need to enter their private keys for every transaction and the exchange will do that for them. However, there is the risk of losing everything in case the exchange is hacked and isn't insured.
There are different kinds of retail exchanges where you can exchange crypto for fiat or only crypto to crypto. People who are buying cryptos for the first time can go for crypto-to-fiat exchanges because here they can do so very easily. Examples of such exchanges include Bitstamp, Kraken and Coinbase. The users have to face scrutiny from the regulatory authorities. If you want to cash out your crypto currency and keep the money you receive in the bank, the regulators and compliance officers will verify that the money is not associated with any kind of illicit activity.
The experienced users can go for crypto-to-crypto exchanges where they profit from the market volatility. Example- CoinBene.
2. Peer-to-peer (P2P) Exchanges
Peer to peer crypto trading is done directly between individuals. The users create public listings of their offerings where the interested individuals contact them directly to negotiate the terms of trade. The transfer of currencies can be done in person or online via gift cards, bank transfer, wires whichever suits them. The sellers of cryptos can use the exchange as an escrow service where the exchange holds cryptos until the seller receives payment for the same. Popular P2P exchanges are Paxful, Remitano and LocalBitcoins.com.
There are two subtypes of P2P exchanges – one that lets you change your money in no time without creating an account and the other one that requires a full identification process. P2P exchanges can be custodial or non-custodial.
3. Decentralized Exchanges (DEX)
Decentralized exchanges are non-custodial, crypto-to-crypto exchanges. DEX doesn't hold funds themselves, instead use networks and protocols to transfer funds from one wallet to another. You can see there is no possibility of theft of funds because the exchange is not holding money at all. The users enjoy complete privacy.
DEXES are a new concept and many people find it difficult to use it because of its complicated user interface. Also if the funds are sent to the wrong wallet there's no way to retrieve it back and all the money is lost. Due to these reasons decentralized exchanges face the issue of lower liquidity and trading volumes. Few examples of popular DEX are Bisq.network, RadarRelay, EtherDelta.
4. Instant Exchanger
Instant exchangers are non-custodial and the easiest to use. To enter into a transaction, you need to go to the website, select the coins you're interested in, enter the amount, wallet and your exchange is completed in no time. Instant exchangers use different sources to find the coins the users need. Few examples of such exchanges are Changelly, ShapeShift and SimpleSwap.
5. Derivatives Exchanges
Derivatives trading exist for crypto currencies as well and are suitable for the experienced and advanced traders. The users can make highly leveraged investments which mean that they can make enormous gains. But there is a risk of losing more than you put in. Since the risk level is high, derivative exchanges are up to greater regulatory scrutiny.
Examples of derivative exchanges are Kraken and BitMEX. BitMEX mainly focuses on cryptocurrency derivatives whereas Kraken gives access to the traditional derivative market as well.
Thus there are different kinds of exchanges to choose from for making your investment decisions. Each has its own advantages and disadvantages. Take note of them and make your decision wisely.