Project management requires a lot of work from beginning to end. Every successful project relies on the ability of the project manager to design and implement a productive approach to complete the task.
For many people, it is a difficult task to manage a project from start to finish. Generally, such situations arise as a result of an individual is not certified in project management, or he does not possess proven experience.
However, many certified people lack experience despite having sufficient credentials for it. Steven B. Levy, a business leader, and project manager say there are three ways to become an effective project manager.
1. Set some specific rules to apply for every possible event.
2. Utilize your knowledge to analyze every situation.
3. Use some core principles to move forward after analyzing the problems.
So, if you are a newbie and do not have any experience in project management, follow these seven tips to manage your projects effectively in 2021.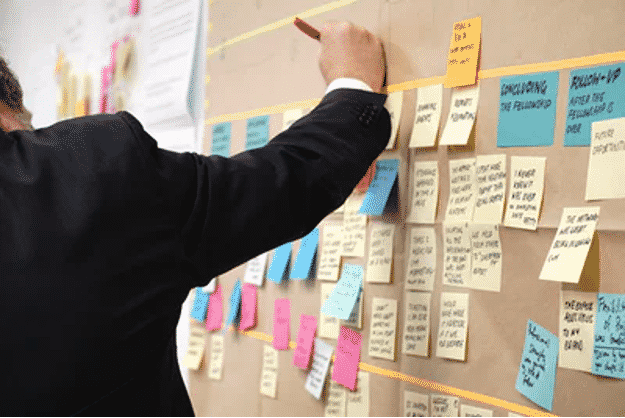 1. Define and design the project
Clarity is better than confidence. We have witnessed many people fail because of overconfidence. It is essential to define the project scope. Lack of transparency leads to unnecessary changes and delays in project delivery. The three factors that influence the quality of every project are budget, time, and scope.
They are all interconnected. Changes made in any one of them equally affect the other two elements. Good project planning significantly contributes to the project process.
How to formulate the project scope?
Make a project scope statement for the project to succeed. A project scope charter includes:
Project objectives
Project outcomes
Specifying deadline
Required resources
Project problems and their possible dangers
Limitations of project
Discussion with stakeholders
It is essential to get input from all stakeholders on the final deliverables. Good project managers do not typically define high-level goals. In reality, they work with stakeholders to achieve goals set by the project. A clearly defined project can execute properly. Clarity is the goal, and it frees the team members from all queries.
2. Make productive use of teamwork
Firstly build a team with a varying skillset. Team members with different backgrounds and skills will highly contribute to the success of your project. To be an influential project manager, you must be able to pull out the best performance from all project team members throughout a project's life cycle. As a team manager, you should know the weaknesses and strengths of your team members.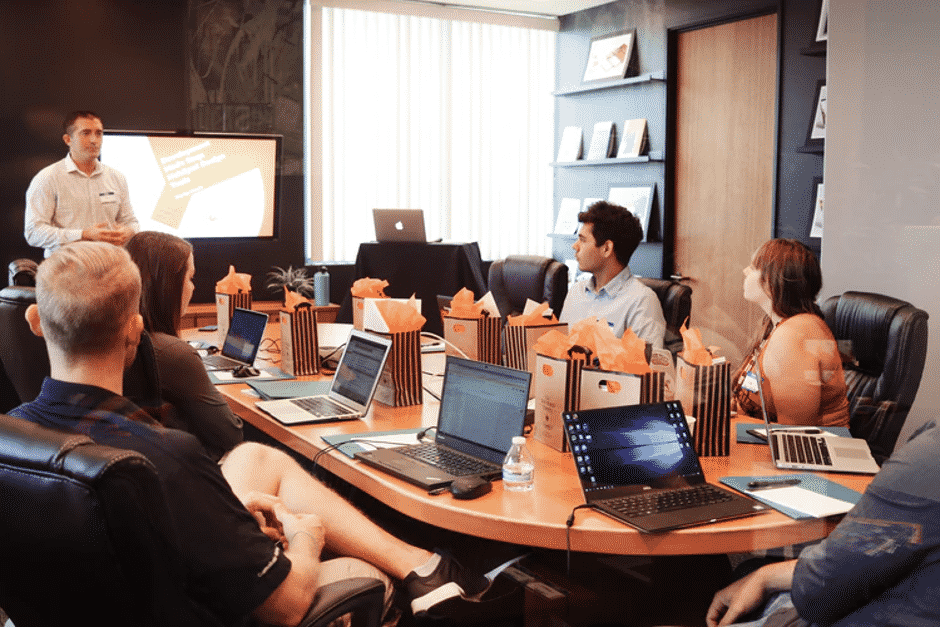 How to organize a team of multiple skill sets?
Your job as a project manager is to define the roles, responsibilities, and functions of your team members. For this task, you need to follow two steps.
1. Examine soft skills
Evaluate the soft skills of each team member and then make a group of such members which complements each other's strengths and weaknesses. Encourage teamwork and team cooperation for seamless project management.
2.Choose the expert people
Once you make groups, choose the head for each group. Whoever is the head would be an expert who understands the needs of your project. So choose people despite they differ from your opinion and recommended strategy.
You must manage the team to deliver products and services that provide value to customers. As a project manager, you have to ensure balance and transparency within the group. Also, foster the culture of collaboration among the team members.
3. Break down the project into smaller pieces
Project management relies heavily on work breakdown structures (WBS). When you break down the project into smaller pieces, it is easier to make progress and calculate the end time of the project.
WBS is the key to planning, executing, monitoring, and reporting effectively on projects. You can use a timeline maker for the seamless execution of your project.
How to create a WBS?
WBS starts from the final product and goes downward by dividing the deliverable into smaller components incorporating time, length, and responsibility to create a complete project roadmap.
Plan outcomes
While making work breakdown structures, you have to plan the outcomes, not the action. Defining actions will not lead to your desired outcome. Set a deadline for your team members to make sure they reach the milestone.
4. Use modern project management tools
It is 2021- why using old-age tools to manage your project? Modern technology offers a wide range of tools to manage projects. As a project manager, you should use such software as Trello, Asana, or Monday to organize and manage your projects with your team and other stakeholders.
Most software creates visuals schedules and work breakdown structures for project planning. These visual effects are helpful when you are facing the problem of overlapping tasks.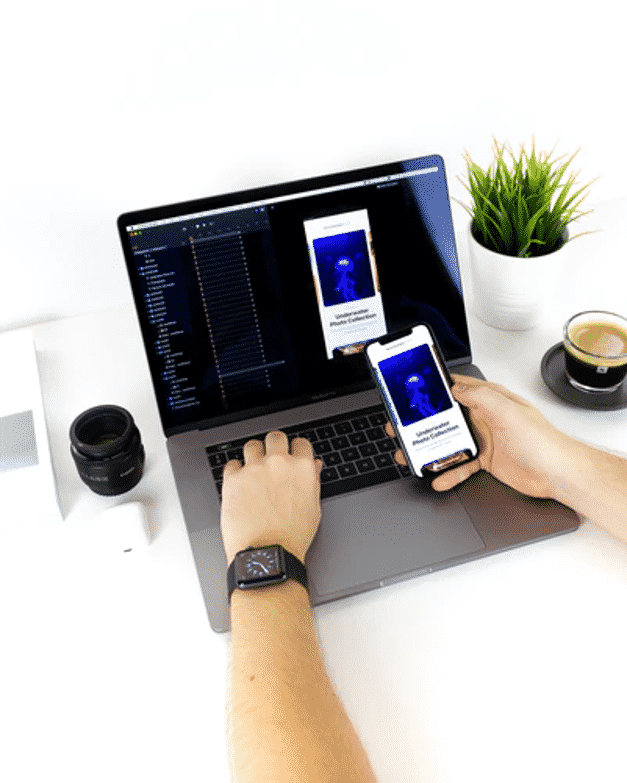 How to choose project management software?
Most managers get confused about the selection of project management software. To avoid any mistake, you have to thoroughly understand the pros and cons of project management software before you or your team start working on it.
Learning about project management software from online resources will save you time. You can also take formal training in the software.
5. Focus on Communication
Communication is a vital ingredient in effective project management. As a project manager, you have to do effective communication with your clients, related stakeholders, and last but not least, your team!
To become a successful project manager, you have to open all communication lines between you and your team. Everyone can come to you with queries or doubts without any hesitation. Such behavior greatly helps in effective project management and makes you a great leader
.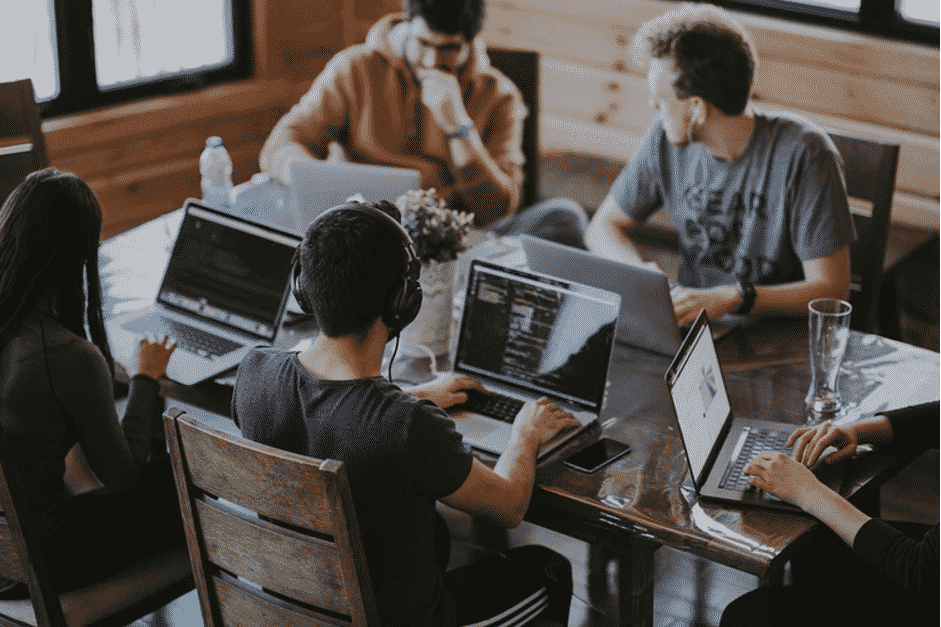 Appreciate your team
Once you have analyzed your project, do not forget to appreciate your team. Team members who lag should be encouraged to get back on track after taking a break. Do not let distractions such as social media and advice to your team cooperate with you. In this way, everyone becomes more attentive and alert.
Project management tools can also be used for communication. You can do meetings or send notes to relevant people. To avoid time wastage, use the method of one-minute meetings or make online notes/comments short. Focus on big problems and use your creativity to resolve them during your meeting to keep everything on track.
6. Analyze project performance
Good project managers always evaluate their project performance. A review of the deliverables is the best way to accomplish this. Multiple testing methods are available to check the deliverables. Every testing method follows these three steps.
• Make a test strategy
Establish an outline of our entire testing procedure, including resources, logistics, threats, and duties.
• Identify the test purpose
Determine test objective, methodology, and required outcomes.
• Implement the test policy
Read the testing method carefully and follow the instructions on every step. Also, note the results of the tests.
Evaluation is essential. if you want to get more opportunities in the future. These tests are valuable not just for a project manager but also for the customer, especially if they will work on something similar in the future.
7. Perform an after-action review (AAC)
You have completed your project and handoff all the deliverables. Now you are ready and enthusiastic to move on to the next project. But wait, take some time to review your previous project and see what you learned from it. Learning is the key to success. You must avoid repeating the same mistakes over and over again.
For an after-action review, answer the following open-ended questions.
What was the wanted outcome of this project?
What did we achieve from this project?
Have we achieved our desired outcomes?
Which approach worked, and which did not work? Why
Where is improvement needed?
What would remain the same?
How to develop and use different approaches?
How do you perform after-action reviews?
This quick after-review action requires two types of responses. In the first step, you can take the individual response of your team members. Team members can be surveyed, questioned, and interviewed. Team workers are allowed to speak freely without any fear. In the second step, you need to arrange a group meeting. Everyone was free to express their thoughts and opinions in this meeting.
The outcome of after-action review
After AAC, you need to consider Overall team performance. The performance of each individual is essential, but it is the performance of the team that matters the most. How you lead all the team effectively as a project manager is very important. In overall team management, it is pertinent to identify mistakes.AAC will help you to focus on learned lessons. In this way, you will learn different effective project management skills.
Conclusion
Project management is among the top demanding skills of 2021. In such a high workload and stressful environment, it is essential to have the skills needed to accomplish all objectives. In the beginning, the project management task seemed impossible. In the end, however, you will succeed if you follow some defined tips.
Follow these effective project management techniques in 2021 and become a high-demand project manager.