Working from home is now commonplace. With the Covid-19 pandemic and the increased acceptability of remote work, many individuals are considering investing in lucrative businesses that they can operate from home. If you are looking to kick-start a business in your backyard, here are 7 ideas that you can ponder upon.
Tutoring
Put your skills to good use by turning tutor for the neighbourhood kids. If you have a specialized skill set such as physics, accounting, law or any foreign language, it would be a good idea to kickstart a tutoring practice. There are several advantages to such an arrangement. For one, it gives you the flexibility of working for limited hours from the comfort of your home. What's more, it helps brush up on your specialized skill, so in case you are interested in going back into the industry at a later date, you are already ready. Tutoring also helps you get closer to the community and improve your social skills. Tutoring is a lucrative business opportunity that requires only a few hours of your time in a week, in turn giving you the freedom of work.
Web Designing
Hundreds of new websites spring up every day, making web designing a great business to start from home. This business requires you to invest some resources – money time and effort, to hone the skills of web designing. Several tools and platforms are great for beginners in web designing such as Sketch, Webflow, Photoshop and more. Choose a platform that's easy to access and you find comfort working on. Build your skills on your own with plenty of designs from your imagination. Create a winning portfolio to you can share with clients while pitching for projects. Alternatively, you could intern with an established design agency and get some experience on your resume, after which it gets easier for you to bag lucrative projects.
Baking
Are you the budding Masterchef of your friends' circle? Consider extending this skill by introducing your baking line. It would help to distribute complimentary favours in your community and social circle to give them a taste of your treats. Set up a small tuck shop in your foyer or backyard so buyers can walk in during certain times of the day to pick up their favourites. This set-up demands only a limited number of hours in your day, snowballing into a lucrative business you can run from your home.
Poultry Farming
Poultry farming is a great backyard business if you have the required space. While it requires certain investment upfront, this business soon becomes a well-oiled machine that generates steady revenue. You will need to invest in a backyard chicken coop which is the home of chickens in your backyard. Go for a walk-in chicken coop so there is easy human access, which is important for cleaning & maintenance. Since poultry farming is a labour-intensive business, consider partnering with a neighbour to split the chores. Once you set into a comfortable routine, poultry farming offers good returns from chicken meat and eggs. Remember, chickens multiply soon. So this backyard coop will prove to be very lucrative for you.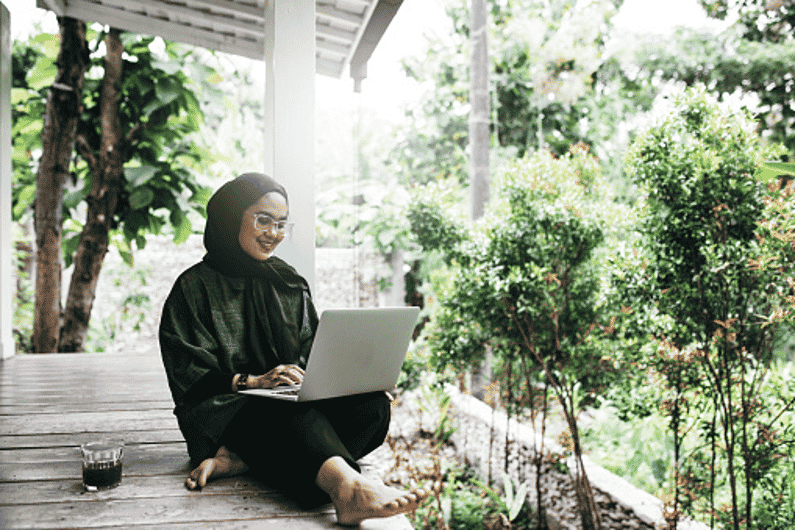 Dog-Walking/Sitting
If you have your way with these adorable creatures cakes dogs, you could very well turn it into a lucrative business for yourself. Dog walking and dog sitting are high-in-demand services that are required in residential localities. While dog walking is an everyday activity, dog sitting has higher demand on the weekends. This service will have several benefits for you besides just monetary returns. Spending time with dogs has many health benefits. From improving your mood to increasing emotional intelligence and making you more compassionate, having one or more dogs in your life is a sure boon. What's more, walking the dog every day will ensure you clock in those steps and physical activities to keep yourself fit. Make sure you train yourself in basic pet first aid and learn how to keep a dog engaged for long hours before you spread the word about your new service.
Freelance Writing
If you have the gift of the gab, writing may just be the job that suits you. With the multifold growth of the internet, blogging and virtual information, freelance writing is much in demand. It helps if you have expertise in a particular industry such as health & lifestyle, finance, self-help, science and more. Many agencies dole out regular projects to their writers, supplying people with steady incomes in a work-from-home scenario. What's more, freelance writing furthers the reading and knowledge of those who may be confined to their homes for various reasons. It is a business that helps you grow your skills, knowledge and aptitude with each passing blog. Further, you can become a technical writer without experience, as it is more of a research-oriented job. What you could do is brush up on your grammar and writing skills so you put your best foot forward from the word go!
Wrap Up
We hope the above ideas have given you plenty of inspiration to put your thinking cap on!