Sugar is one of the most addictive substances on the planet, and it's also one of the most harmful. Consuming too much sugar can lead to many health problems, including obesity, diabetes, and heart disease. However, breaking the sugar habit can be difficult, as sugar is found in many foods we eat, even those we don't think of as sweet.
Here are seven simple ways to stop eating lots of sugar and improve overall health.
Read Labels
One of the best ways to reduce your sugar intake is to read labels on packaged foods. Look for hidden sugars, such as high fructose corn syrup, dextrose, and maltodextrin. Pay attention to the serving size and the amount of sugar per serving. Choose foods that are low in added sugars or have no added sugars at all.
Choose Healthy and Whole Foods
Whole foods, such as fruits, vegetables, whole grains, and lean proteins, are naturally low in sugar and high in nutrients. Besides whole foods like fruits and vegetables, incorporate other varieties of healthy food like precious and healthiest beans or different types of rice. By choosing healthy food options and whole foods, over processed and packaged foods, you can reduce your sugar intake and improve your overall health. Plus, whole foods are more satisfying and can help you feel fuller longer.
Replace Sugary Drinks
Make the switch today and replace sugary drinks with healthier options! Reach for water, unsweetened tea or sparkling water with a splash of lemon or lime instead. For an added hint of sweetness, add some fruit juice or a natural sweetener like stevia or monk fruit. With this small change you can significantly reduce your sugar intake while still enjoying delicious beverages every day!
Swap Sweet Snacks
Instead of reaching for a candy bar or a sugary snack, try healthier options, such as fresh fruit, nuts, or Greek yogurt with berries. If you're craving something sweet, try sugar-free ice cream made with natural sweeteners like erythritol or xylitol. These ice creams are just as delicious as regular ice cream but without added sugar.
Cook at Home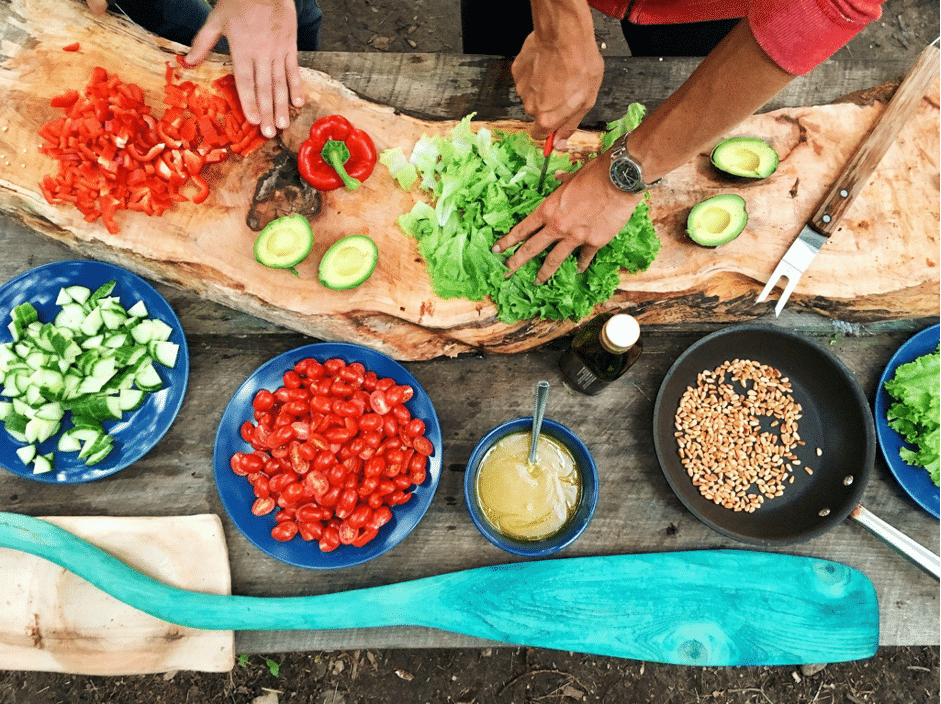 Cooking at home is a great way to reduce your sugar intake, as you have control over the ingredients that go into your meals. Use natural sweeteners, such as honey or maple syrup, instead of refined sugar. Experiment with herbs and spices to add flavor to your meals instead of relying on sugary sauces and condiments.
Get Enough Sleep
Lack of sleep can contribute to sugar cravings, as it disrupts hormones that regulate hunger and appetite. Aim for 7-8 hours of sleep per night to help control these hormones and reduce sugar cravings.
Manage Stress
Stress can trigger sugar cravings, as it increases the production of the stress hormone cortisol. Try relaxation techniques, such as deep breathing, yoga, or meditation, to manage stress. Exercise is also a great way to reduce stress and improve overall health.
Reducing your sugar intake is one of the best things you can do for your health. By reading labels, choosing whole foods, replacing sugary drinks, swapping sweet snacks, cooking at home, getting enough sleep, and managing stress, you can reduce your sugar intake and improve your overall health. And if you're craving something sweet, try the best sugar-free ice cream, made with natural sweeteners for a guilt-free treat.