A workplace is where people spend more than half of their lives. It evolves into a second home for employees over time. For this reason, employees must enjoy a good-quality workplace environment in terms of interpersonal relationships, air quality, furniture & fixtures. A work desk is one of the most critical aspects of employee comfort and productivity. It impacts their physical health, mental alertness, efficiency and burnout levels. Choosing the right executive desk can go a long way in ensuring employee satisfaction. Here are seven ways it can impact an employee's work life.
Comfort & Ergonomics
Comfort is the foremost consideration for productivity. If an employee is uncomfortable when seated at their desk. They are likely to experience reduced concentration, higher chances of distraction and faster irritability. In the long run, an uncomfortable posture can also cause physical ailments and affect the overall ergonomics of the human body. Common medical issues with poor workplace seating include spondylitis, hunchbacks, tail bone protrusions, muscle spasms and more. This leads to absenteeism and a dip in the overall efficiency of your employees. Hence, it is important to invest in executive desks that support and complement the human body structure.
Reduce Turnaround Time
Optimal comfort and positive ergonomics can help employees increase their productivity and in turn their overall turnaround time. Having the right seating can help employees concentrate for larger periods, improving their outcomes in the desired period. This is a favourable situation on only for the employee but the entire team and workplace too.
Optimal Keyboard Position
The height and placement of the keyboard impact how well and how fast an employee can work. Well-designed work desks ensure keyboards are placed at an optimal height, allowing employees to work at their maximum speed. A good work desk also maintains screens at eye level, preventing neck strains and improper posture, which can cause work stress and reduced productivity over time.
Prevent Workplace Accidents
Every organization must follow workplace safety practices for the best working conditions. Poorly designed chairs and work desks can increase the chances of workplace accidents. Not only does this negatively affect the morale of employees, but workplace accidents also cost companies big. For one, it leads to absenteeism on part of the employee and also makes a big dent in the insurance cover of the company for employee recovery. Oddly shaped office chairs, work desks with incorrect height/poor stance and shaky structures can cost employees their jobs. Investing in a sturdy and well-designed work desks prevents workplace accidents and ensures employees are in utmost comfort. This is essential to their overall workplace satisfaction, productivity and quality of life.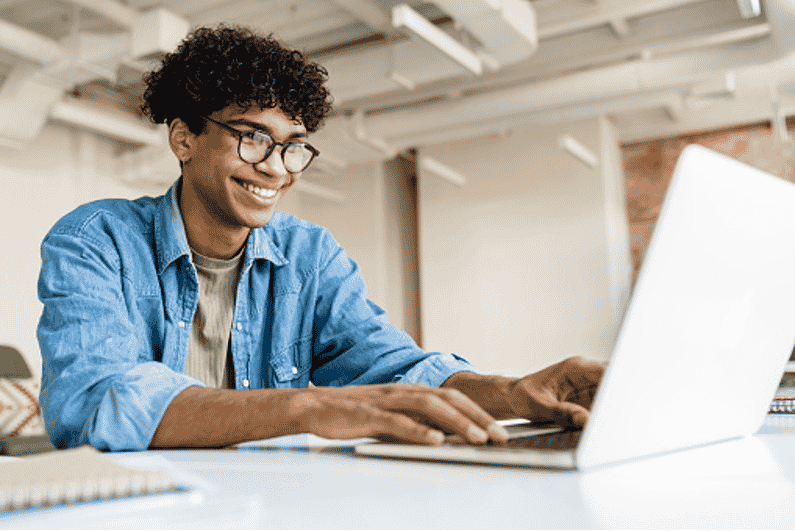 Pair Well With Office Chairs
Good quality executive desks from reputable manufacturers often come with matching office chairs. These chairs compliment the work desks perfectly in terms of stance, height, design and fit. Investing in a compatible set of work desks and chairs gives employees the ultimate seating comfort. This is essential for long hours of typing, writing and seated discussions. When buying office chairs and executive desks separately, can cause problems with comfort, height and overall posture. Hence, it is always advisable to go for readymade pairs that will be a sure shot hit with employees.
Improve Social Skills & Communication
Works desks and office chairs that are comfortable and height-appropriate help improve the overall social setting in an office. Wondering how? There's more to office seating than meets the eye! Comfortable desks that are suitable to an employee's physical structure help visibility and visual access. It allows them to see across the floor and engage in conversation with their colleagues without any visibility barriers. Well-designed executive desks also allow several people to sit on various sides of the table, enabling productive teamwork, communication and camaraderie. A
Positive Lifestyle
Having a comfortable, pleasant and well-designed office seating structure can go a long way in ensuring an overall positive lifestyle for employees. It helps their productivity, which in turn releases positive hormones in the body that are associated with achievement such as dopamine. This urges employees to ace their job, improve their time management skills and make the most of their workplace environment. This positivity also rubs off on their after-work life in terms of exercising, socializing and leading an overall fulfilling life. A well-structured work desk impacts not just the mental state of employees but also their physical state. It helps prevent unhealthy weight gain in employees. Sitting can burn around 60-120 calories in an hour. Add to this typing, writing or mental analyses. Hence, sitting at a well-designed desk can improve both the mental and physical state of employees. A well-structured work desk can go a long way in ensuring a positive lifestyle for employees.
Wrap Up
Ensure every employee has a desk suiting their work profile and their physical characteristics. This contributes largely to their overall comfort in their workplace.