Are you a beginner gold investor? Are you perhaps planning to invest in silver? If so, you should be looking for an establishment that trades directly with its clients, such as Money Metals Exchange.
The approach of this establishment is what provided its existence in the market. The customer-centered approach makes their offers appealing to investors, as they value their clients irrespective of their account size. It has been recently awarded the prize "Dealer of the Year."
The following comprehensive review will help you learn more about the firm.
An insight into Money Metals Exchange
This reputable company was set up in 2010 by Stefan Gleason. The original idea behind the foundation of the company was for individuals to buy precious metals based on their melt
value, not their bullion value. It has over twenty thousand investors, which is an impressive number. Its news service has a large number of active readers, which exceeds 500,000.
Moreover, Stefan Gleason has an impeccable reputation, as he is the owner of several publishing and marketing companies. He has made multiple appearances on a few popular broadcasting shows and had his articles published in the Wall Street Journal. There are two co-managers named Clint Singer and Mike Gleason, whose roles are important as well.
There's a precious metal podcast hosted by Money Metals. If you wish to gain an idea of how the firm operates, you should check its privacy policies. The company's rules demonstrate that Money Metals pays special attention to the privacy of its clients. Individuals can confine the firm from using their information.
Furthermore, you can request the company to show you what information it holds about you. Upon having any concerns, clients are entitled to hold the firm liable. By showing such a degree of flexibility, Money Metals demonstrates its legitimate character.
Why opt for a precious metal investment?
Precious metals are known for having both intrinsic and melt values. The former refers to measuring a metal's worth by using objective calculation, not the momentary trading market price. The latter refers to the spot price of a precious metal piece, such as a round or coin. Click here to check the exact meaning of spot price. Precious metals impose no credit risk and have the potential to diversify investment portfolios.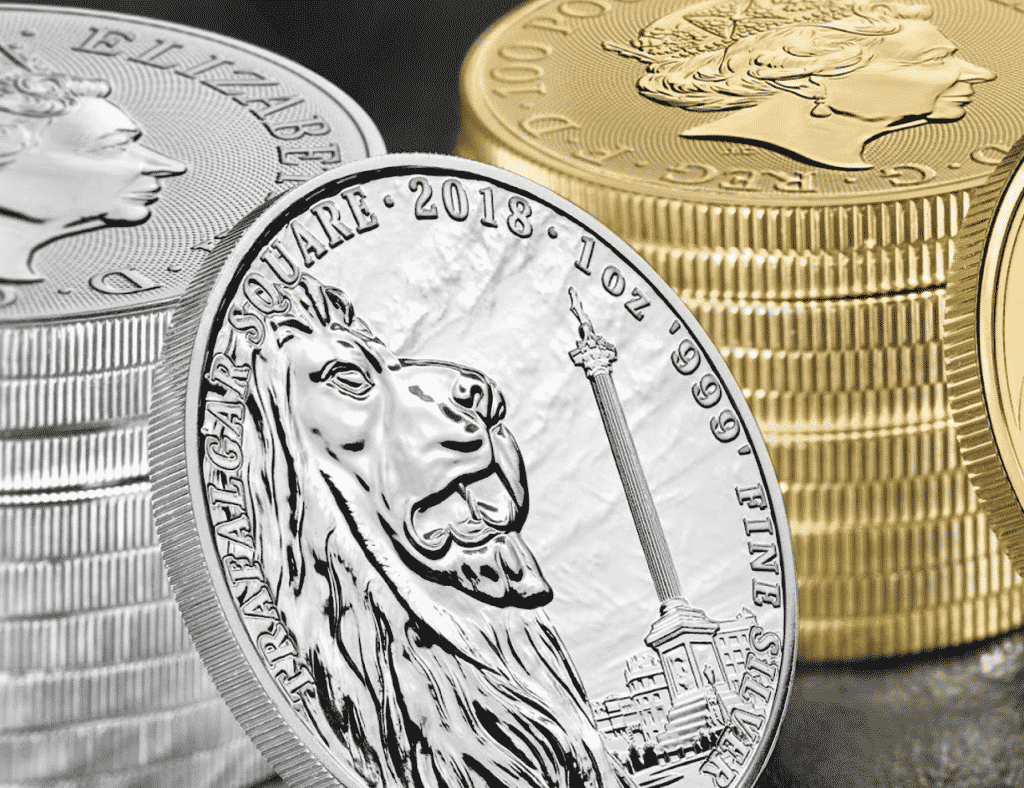 Precious metal IRAs allow investors to invest in various market sectors like mining stocks or mutual funds. They hold onto their high value even whenever the economy behaves inconsistently and have more stable rates than real estate, equity, or bonds. Every person looking for a stable investment should invest in precious metals.
Products
Money Metals provides a vast range of products, from valuable coins to precious statues. The choice of items to purchase makes the investment journey of individuals much easier. Gold is undoubtedly the oldest investment source, as ancient civilizations used it for trade. Money Metals offers gold coins, rounds, jewelry, bars, vault gold, etc.
In addition, the official website of the firm enlists 84 different coins. Not all of them are available, given the availability of each piece is dictated by the date. While the majority of the coins are American, there are certain Swiss and Mexican coins included on the list. Gold rounds are deprived of face value, unlike regular coins.
The Money Metals site features four round coins, including the Lady Liberty and Donald Trump gold rounds. Rounds aren't traded in accordance with their bullion value but their melt value. In contrast, jewelry exchange isn't typical for precious metal dealers. Nevertheless, Money Metals offers 62 different options for gold jewelry in the form of cufflinks, pendants, bracelets, earrings, rings, hoops, charms, etc.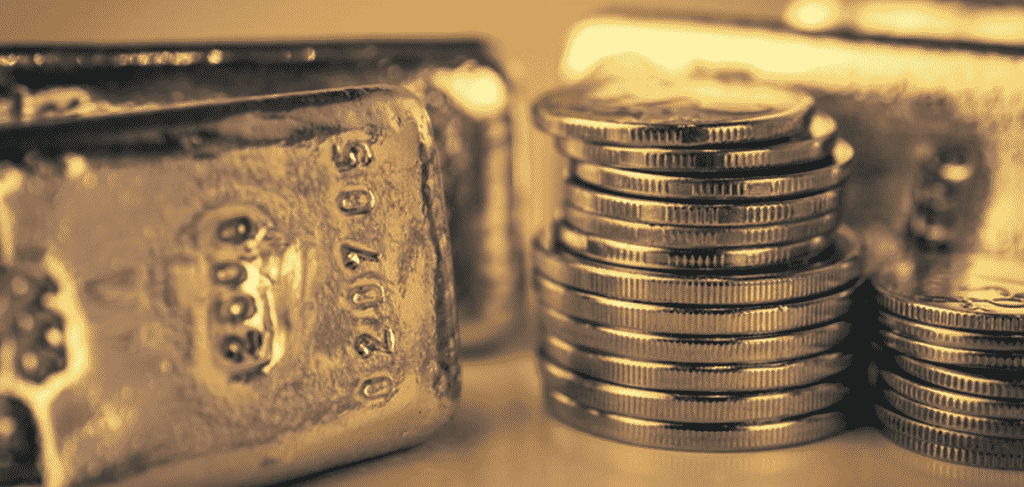 Additionally, this sort of jewelry has special finishes and meets the listed purity and weight requirements. Most of the jewelry pieces come with boxes, pouches, and assay certificates. Conversely, vault gold is just available for depository instead of shipment. Eleven kilograms of this metal are stored in the vaults.
The rounds and bars are challenging to find, but investors can cash out their investments easily by liquidating them. Many clients don't wish to keep their precious metals at home, which makes vault gold the perfect alternative. Regarding gold bars, there are 27 options available at Money Metals with different mintage purity and weights.
The cost-effectiveness of bars is higher, and they are available in various sizes. The company ensures its clients are familiar with each detail of their bars from the very beginning.
Moreover, this dealer offers various silver options to investors, including rounds, coins, bullets, bars, vault silver, and junks. There is a myriad of money metals silver coins, enlisted on their official website. The exact number is 102. The historical significance of silver coins is higher than their melt value.
Silver Eagles struck by the US mint are considered the standard bullion option. These coins were struck for the first time in 1986. The obverse features walking Liberty, whereas the reverse portrays a bald eagle, which symbolizes the strength of America. Conversely, America the Beautiful illustrates five or six magnificent American landmarks and Liberty on the reverse.
Furthermore, Silver Kruggerands is a coin with a South-African origin that represents the productivity of South-African mines. On the other side, an image of the South-African president Paul Kruger is found. In contrast, silver cougar coins were minted by the Canadian mint. The obverse features a cougar prepared to attack, while the reverse portrays Queen Elizabeth.
The silver kangaroo bullion coin was minted by the Perth Mint in Australia, illustrating a kangaroo while hopping. The reverse also illustrates Queen Elizabeth, but this time as a side profile. Another significant coin is the Queen's Beast silver coin, released for the first time in 2016. The beasts are a representation of the royal ancestry of the majesty.
The silver round number is more limited, including 26 silver rounds on the Money Metals list. Private mints are responsible for producing these rounds, meaning they carry neither date nor currency. They offer melt instead of mint value.
Besides the traditional bullion options, the Money Metals website features ten silver statues of high value. For instance, the soaring eagle is made of 0.925 pure silver. It also offers an immense historical value due to its Roman history background.
Individuals planning to stack silver should consider investing in bars. The lowest price of such a piece can be as low as $25, whereas the highest price exceeds thousands of dollars. Buyers can even customize the bar weight to their preferences.
Junk silver coins involve no mintage fees. In these pieces, copper is added to silver. Most of them are collectible and have face value. Money Metals provides an array of bullets made of pure silver, which are an imitation of original bullets. Such bullets are available in different sizes, starting from 0.46 caliber.
Moreover, they offer platinum coins and platinum bars for exchange. Platinum is much rarer than gold, and many investors prefer it for its prospect. The demand for this metal keeps on increasing due to its sustainability.
There are eight platinum coins available on the firm's site, including the American Platinum coin, which might cost up to $1200. The US mint started producing these coins in 1997. Read more here, https://investingnews.com/daily/resource-investing/precious-metals-investing/platinum-investing/platinum-outlook/, about the platinum outlook for 2022.
Nine platinum bars are available at the firm's site, and all come with certificates and secure packaging. The price of a single platinum bar can start at $1100 and go up to $12,000. Palladium bars and palladium coins can be traded as well. South Africa and Russia are among the leading palladium producers. Palladium bars are rarely purchased due to their extremely high price.
Last but not least, Rhodium bars are incredibly rare and expensive. Rhodium has definitely earned its spot among the rarest metals on the planet. Its scarcity is what makes it overly expensive. For illustration, a single bar made of Rhodium might cost up to $17,000 for 28 kilograms.
Ratings
Money Metals is a BBB-accredited company with a 4.7 rating based on 78 reviews. In contrast, the rating of this firm on Trust Pilot is only 2.4 based on 18 reviews. Another site with reviews on this dealer is FindBullionPrices.com, where most of the ratings are five stars.
To sum up
If searching for the complete package in a dealer of valuable assets, this company is the right fit for you.
Look no further!