We invite you to familiarize yourself with the peculiarities of document translation. Document translation plays a crucial role in bridging language gaps, developing global communication and international cooperation. The demand for document translation services is constantly growing. The need to translate documents from one language to another, such as from Spanish to English, has become commonplace. That's why the question becomes relevant: should we resort to human translators or can we trust machine translation?
In this article, we will look at the factors that influence this decision and understand the importance of translating Spanish documents into English.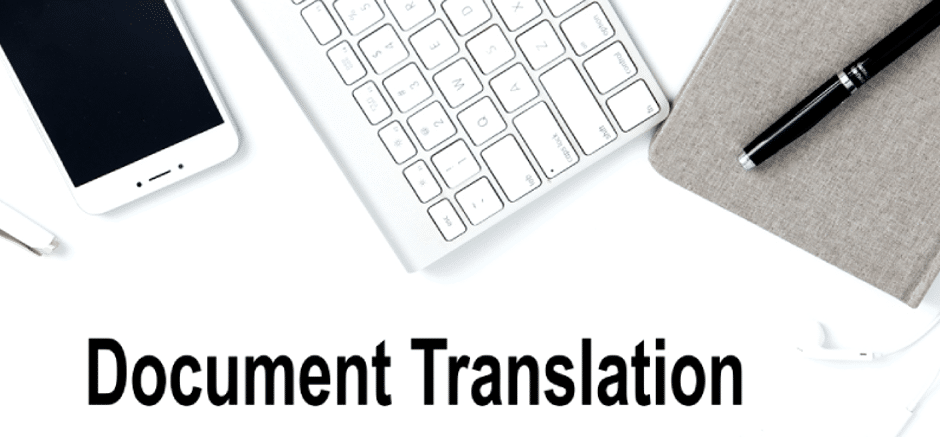 The Craft of Document Translation
Document translation is a multifaceted discipline that involves more than mere linguistic conversion. It's about capturing the essence, tone, and cultural context of a document while ensuring its readability and coherence in the target language. Whether you're translating legal agreements, medical records, technical manuals, or literary works, each document type demands specialized skills and knowledge.
Human Translation: Precision and Cultural Savvy
Human translators are the custodians of linguistic precision and cultural sensitivity. They wield a deep understanding of the source and target languages, enabling them to navigate the intricate nuances of communication. Here's why human translation remains a vital component of the field:
Precision: Human translators excel in delivering precise translations. They preserve the intricacies and subtleties of language, ensuring that the translated document resonates with the original.
Contextual Mastery: Understanding context is a cornerstone of accurate translation. Human translators decipher the intended meaning based on the broader context, ensuring coherent translations.
Cultural Nuance: In an increasingly globalized world, cultural sensitivity is paramount. Human translators incorporate cultural elements seamlessly, ensuring that the message aligns with the target audience's cultural norms.
Machine Translation: Speed and Consistency
Machine translation, fueled by artificial intelligence, offers its unique set of advantages:
Speed: In scenarios requiring quick results, machine translation shines. It processes Spanish documents into English swiftly, ideal for time-sensitive situations.
Cost Efficiency: For budget-conscious businesses, automated translation services present a cost-effective solution. They provide consistent translations at a lower cost.
Consistency: When dealing with large volumes of content, machine translation ensures uniformity. It eliminates the risk of human error and maintains a consistent style.
The Significance of Spanish-to-English Translation
Translating Spanish documents to English carries significant weight due to several compelling reasons:
Global Outreach: English stands as one of the world's most widely spoken languages. Translating documents from Spanish to English extends their reach to a vast global audience, potentially unlocking new opportunities.
Business Expansion: For enterprises, translating documents into English is a strategic move. It grants access to English-speaking markets, facilitates international communication, and fosters growth.
Education and Research: The importance of Spanish-to-English translation extends to academia and research. It eases the dissemination of knowledge, allowing research findings to reach a global audience.
Navigating the Decision: Human or Machine Translation?
Selecting between human and machine translation hinges on several factors:
Document Type: The nature of the document plays a pivotal role. Legal, medical, or highly technical documents may necessitate human translation for precision. Machine translation may suffice for less critical content.
Accuracy Imperative: In contexts demanding absolute accuracy, such as legal or medical documents, human translation is the safer choice.
Time Constraints: When time is a critical factor, machine translation provides rapid results. Human translation might require more time due to manual review.
Budget Considerations: Budget constraints often influence the choice. Machine translation is typically more cost-effective, while human translation may entail higher costs.
In Conclusion
The decision to translate Spanish documents to English is a critical one, and the choice between human and machine translation should be driven by your specific needs and circumstances. Each approach has its strengths and limitations, and the ever-evolving landscape of technology continually narrows the gap between the two. As a document translation specialist, my aim is to ensure that effective communication across languages is achieved, be it through the skilled hands of human translators or the efficient algorithms of machines. The ultimate goal remains unwavering: to connect people, businesses, and ideas across linguistic boundaries.