Dubbed the next Elon Musk meets Jeff Bezos, Enzo Zelocchi is on the path to destiny to change the world and by being a producer, director, writer, and actor, just to name a few. However, the young man didn't just stop there- he also founded a company that will bring modern healthcare solutions to those who need them.
'My Little Princess' Actor Speaks His Heart
Zelocchi is fresh from his latest smattering of interesting films across various topics and genres. A man of his caliber isn't just content to spend his time idle or resting on his laurels- it's quite the opposite. Enzo says that experience has made him a better filmmaker, director, artist, and actor, and that life is a gift that gives man different levels of pain and happiness. The actor adds that it has been an amazing journey so far, and that people should think of tomorrow as a brand-new beginning.
The Italian-American actor mentioned that aspiring entertainers should treat the entertainment industry as a business, and all the elements that come with it. Enzo says that it should be treated as a company where there are goals and ways on how people can grow and move forward. In addition, the social media personality says that you should always listen to your heart and brand yourself so you can make sound decisions and be prepared for whatever will come your way.
'Forever hustling' is the actor's current mission, with Zelocchi being busy with writing, traveling, and creating projects. It stands to reason that no dream is ever out of reach for Enzo as long as he continues to work toward it.
On Social Media and Acting During the Pandemic
Enzo is largely unaffected by the pandemic since he was always working on something. If any, Zelocchi thrived during this time and enjoyed massive success with the release of a movie trailer in the year 2020.
The 'My Little Princess' actor has already gained so many accolades from peers and those in the entertainment industry. To date, Zelocchi has garnered 70-plus awards from his projects, and there are more projects to be had down the pipeline. The young actor has so much potential and boasts an unlimited ceiling for his career. The good news is that Enzo knows this and has kept up pace with acting jobs, directing efforts, and managing a huge follower count on Instagram.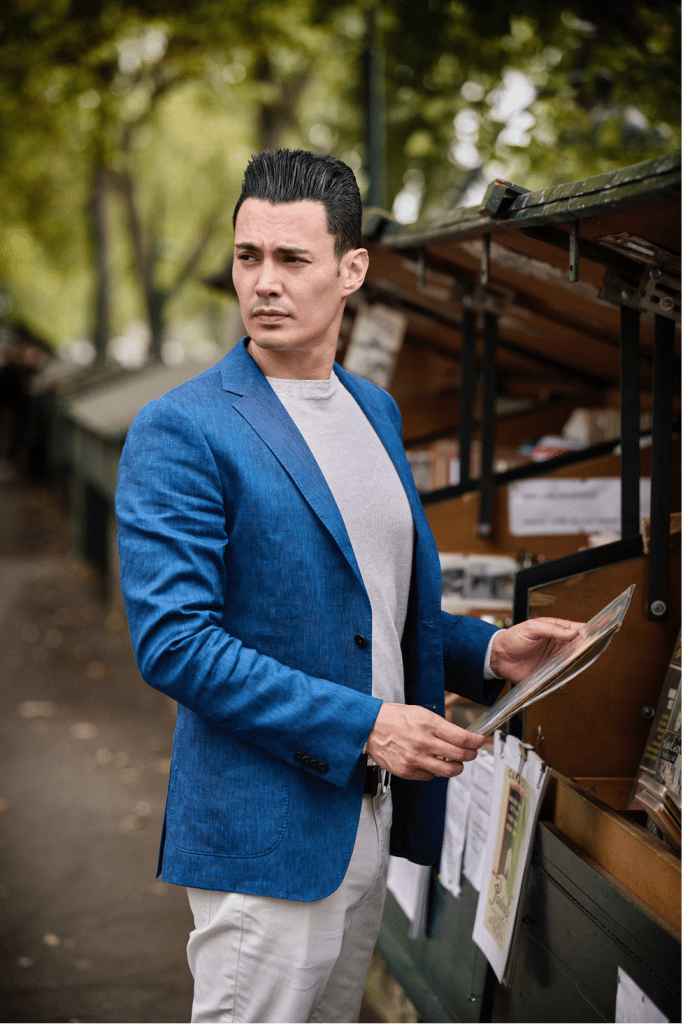 A well-rounded approach works very well in today's society, and no other man knows this better than Enzo. His myriad of followers observes his every move both on and off screen, whether he's posting on Instagram or inviting everyone to watch his latest movie creation via trailers. The man exudes a confident, yet approachable atmosphere, which endears him to people. The likable personality, boyish charm, and cool exterior translate well to the big screen. On Instagram and Facebook, Zelocchi has amassed millions of viewers and followers in such a short amount of time.
Enzo's latest project is not in the entertainment scene, but the healthcare situation in the US. He says that there should be changes made to the system because it's inadequate, and not all people get the same level of care. A-Medicare is the latest solution to this growing worldwide problem. Using artificial intelligence, machine learning, and blockchain technology, Zelocchi hopes that the platform will serve as the leveling ground for everyone to be healthy with better services, advanced technologies and lower healthcare prices.
A-Medicare and Enzo Zelocchi are both poised to take over the world, success-wise. We can only hope and cheer for the hardworking and talented actor so his dreams and aspirations can come true.
Enzo Zelocchi – Paris part 2
Enzo Zelocchi – Paris part 1
https://instagram.com/enzozelocchi
https://www.imdb.com/name/nm1738420/