Why Geoglyphs Matter
As you embark on your quest in Zelda: Tears of the Kingdom, you'll soon discover that all Geoglyph locations are far more than mere collectibles or Easter eggs.
These are your stepping stones to acquiring the coveted Master Sword, and they offer deep dives into the game's rich lore. Here's your comprehensive guide on what Geoglyphs are and where you can find each one to become a true hero in Hyrule.
What's the Deal with Geoglyphs in Zelda: Tears of the Kingdom?
Geoglyphs are vital to your mission of wielding the Master Sword. They function similarly to the Captured Memories in Zelda: Breath of the Wild, revealing important past events from Zelda's perspective. So, in a way, they serve as lore-extending elements while also being a crucial gameplay mechanic.
All Geoglyph Locations: What Do Geoglyphs Unlock?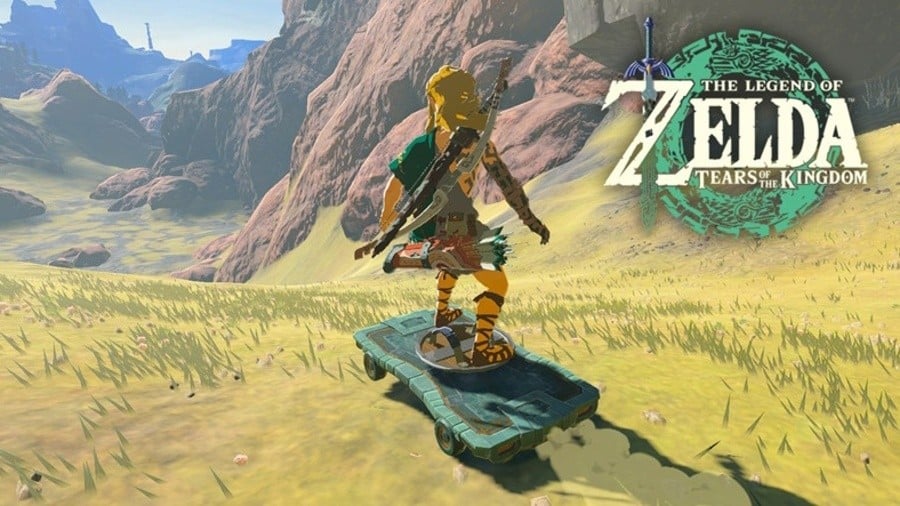 Apart from helping you acquire the Master Sword, collecting all Geoglyphs grants you a broader understanding of the game's lore. They flesh out the backstory and make your quest in Hyrule a more enriching experience.
Your Complete Walkthrough to All Geoglyph Locations
Collecting all 11 Geoglyphs is crucial, and they are scattered all across the expansive map of Hyrule. Here's a detailed guide to help you locate each one of all geoglyph locations.
1. All Geoglyph Locations: Where to Begin: "Where Am I?" Geoglyph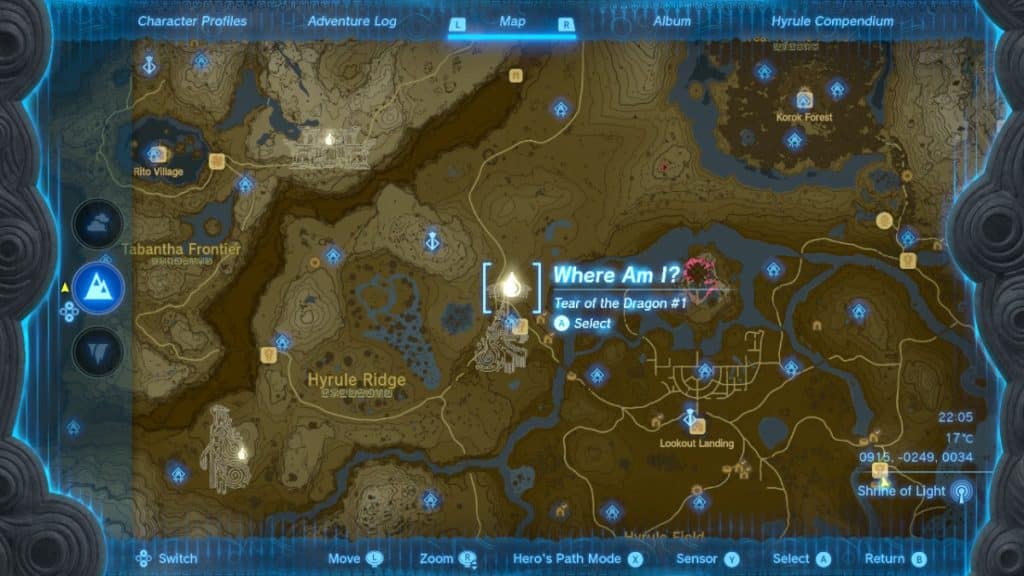 Head northwest of Central Hyrule. Cross the river on the left and the first Geoglyph will present itself. A relatively easy start to your quest.
2. Second Stop: The Unfamiliar World Geoglyph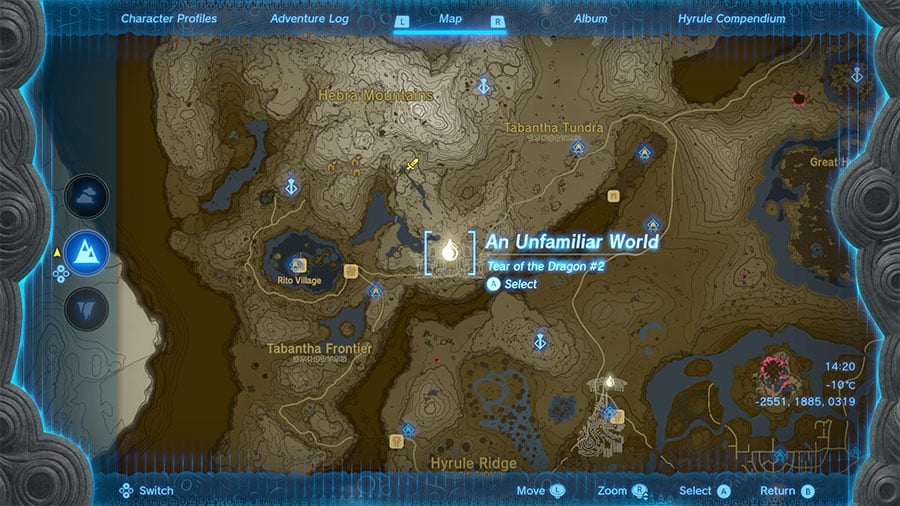 For this one, you'll want to go to Rito Village. Move east and the Geoglyph will become visible along the path; make sure to head north as you align with the icon.
3. All Geoglyph Locations: "Mineru's Counsel" and What It Reveals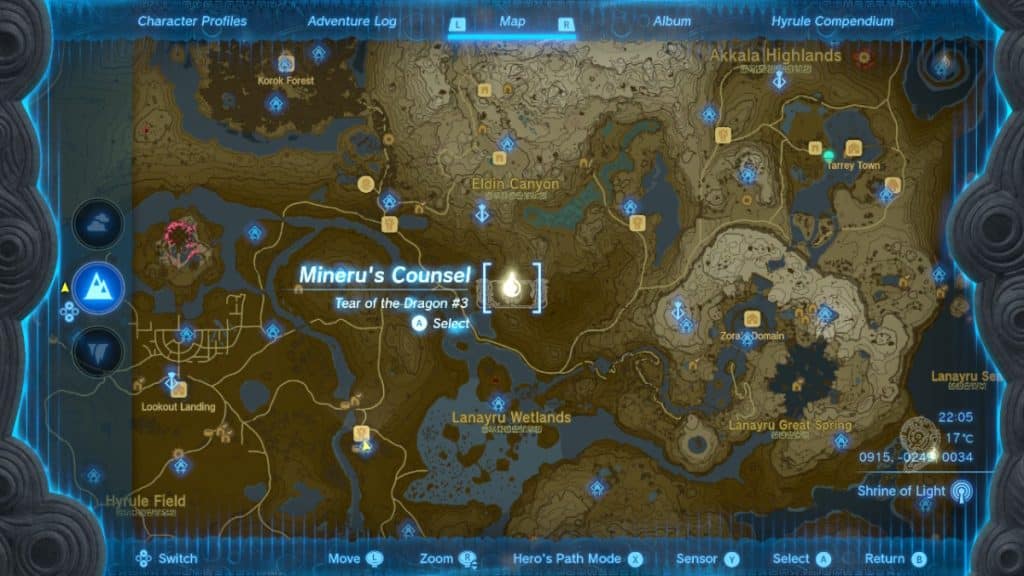 The third Geoglyph can be found just above the Lanayru Wetlands and to the east of Central Hyrule. Follow the uppermost right path from the center, align yourself with the icon, and then head north.
4. In-Depth Exploration: The Gerudo Assault Geoglyph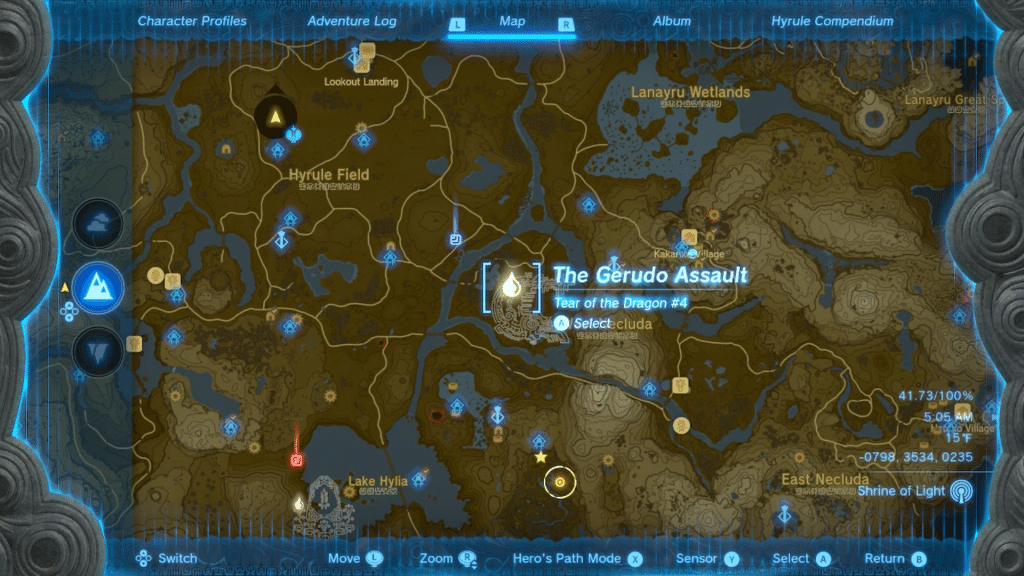 Located on an island just off the Hyrule Fields, this Geoglyph sits in the very center. It's almost impossible to miss, but its central location makes it a crucial find.
5. All Geoglyph Locations: Highs and Lows: A Show of Fealty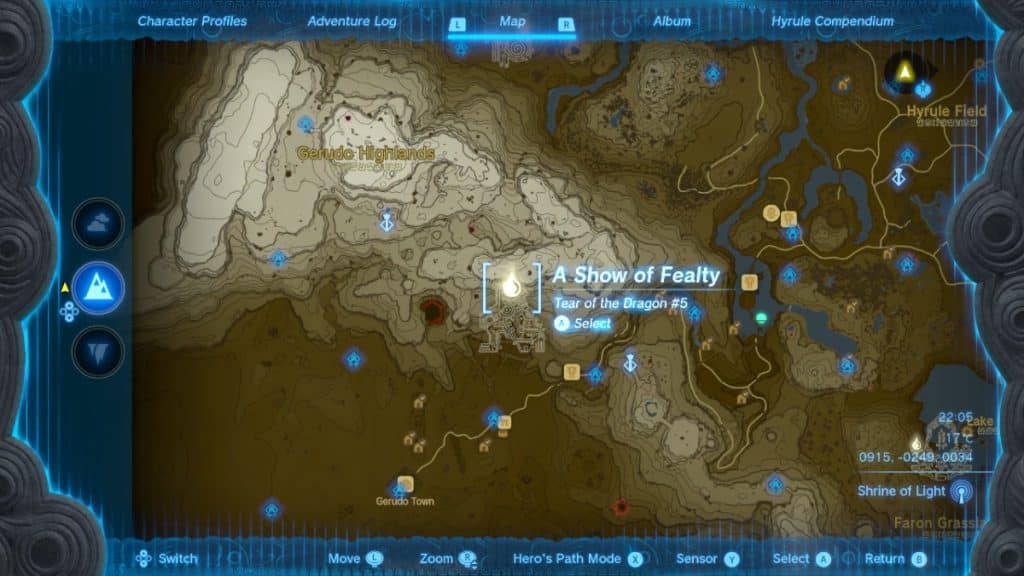 Head to the southeast of the Gerudo Highlands. Once you navigate down the hills, you'll spot the Geoglyph patiently waiting for your arrival.
6. Taking Risks: Zelda and Sonia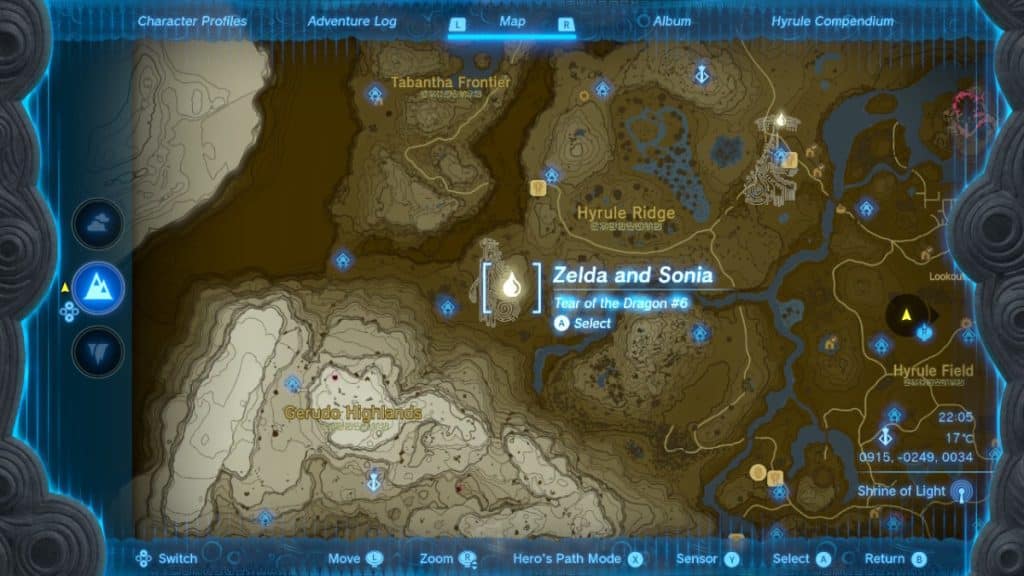 Located at the bottom of the Highlands on the northeast side, be extra cautious of steep drops when you're rushing around. Head north from the Gerudo Highlands to find it.
7. All Geoglyph Locations: Mysterious Shores: Sonia is Caught by Treachery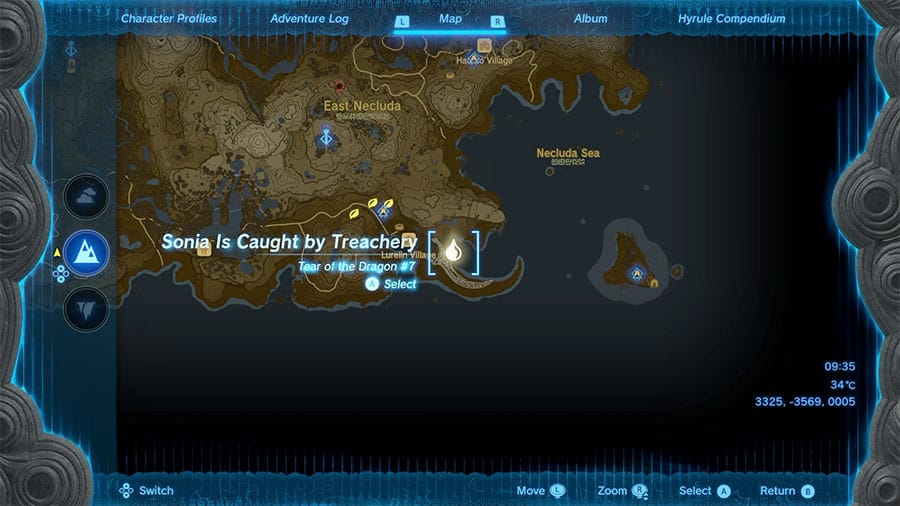 This Geoglyph is well-hidden in the far southeast corner of Hyrule, right down at the bottom near Lurelin Village. This remote location adds an element of adventure to your quest.
8. The Majestic Hebra Mountains: Birth of the Demon King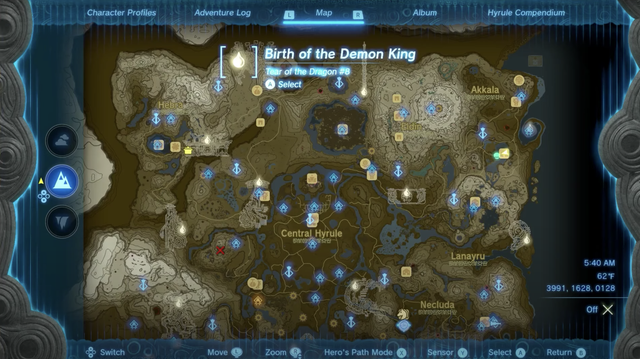 It's tough but rewarding. Look around Tabantha Tundra and head directly north. Use Pikida Stonegrove Skyview Tower as a landmark, then fly northeast to locate this elusive Geoglyph.
9. All Geoglyph Locations: By the Springs: The Sages' Vow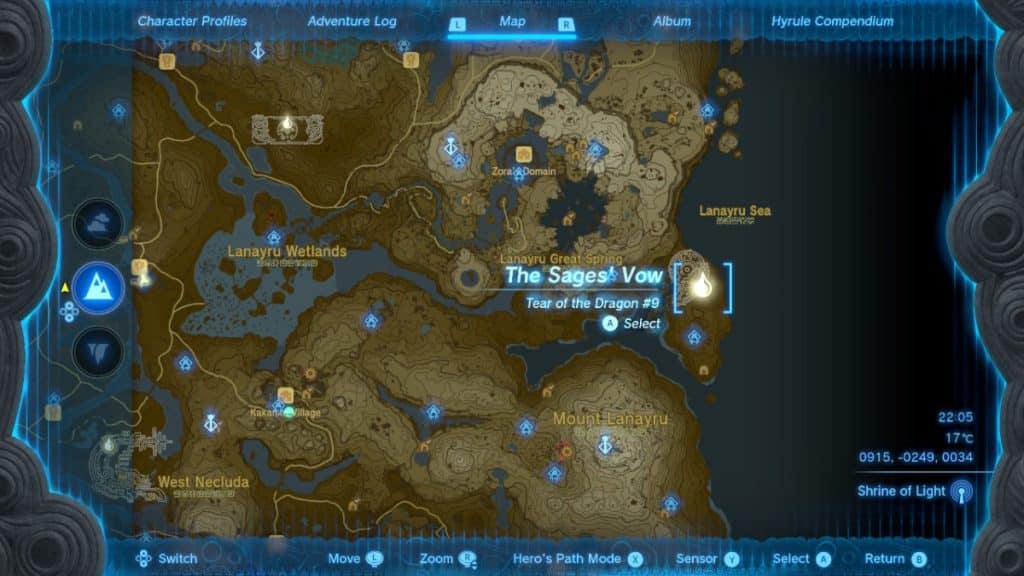 Easily found at the farthest east point by the Lanayru Great Spring. Landmarks like Lanayru Wetlands or Mount Lanayru will confirm you're in the right place.
10. The Last Two: A King's Duty & A Master Sword in Time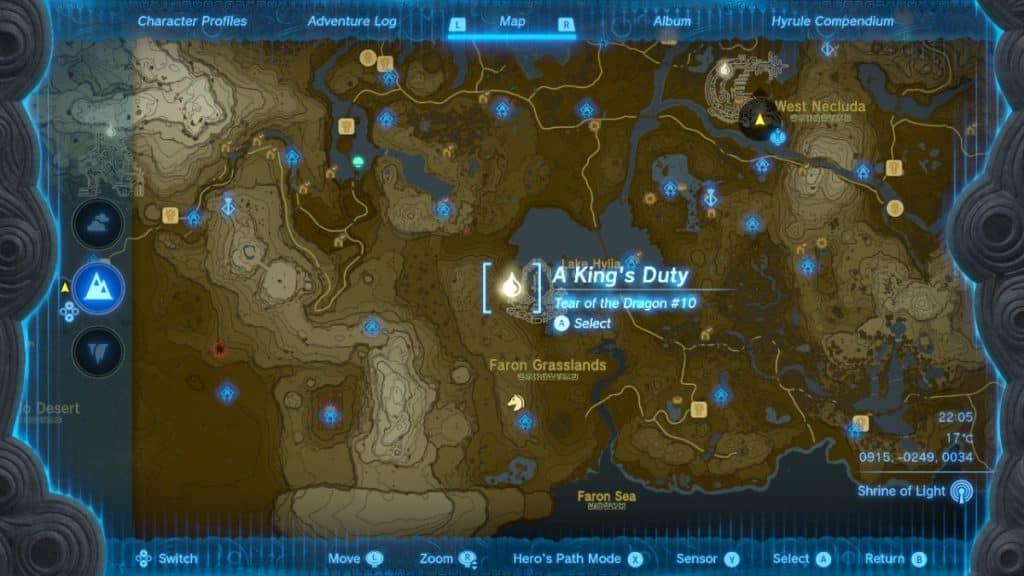 The second to last Geoglyph is just above the Faron Grasslands and southwest of Lake Hylia. Following the lake should lead you right to it. Lastly, go to Goron City situated between Death Mountain and the Great Hyrule Forest. The final Geoglyph is on the primary path between the Forest and Eldin Mountains.
11. All Geoglyph Locations: The Quest for the Master Sword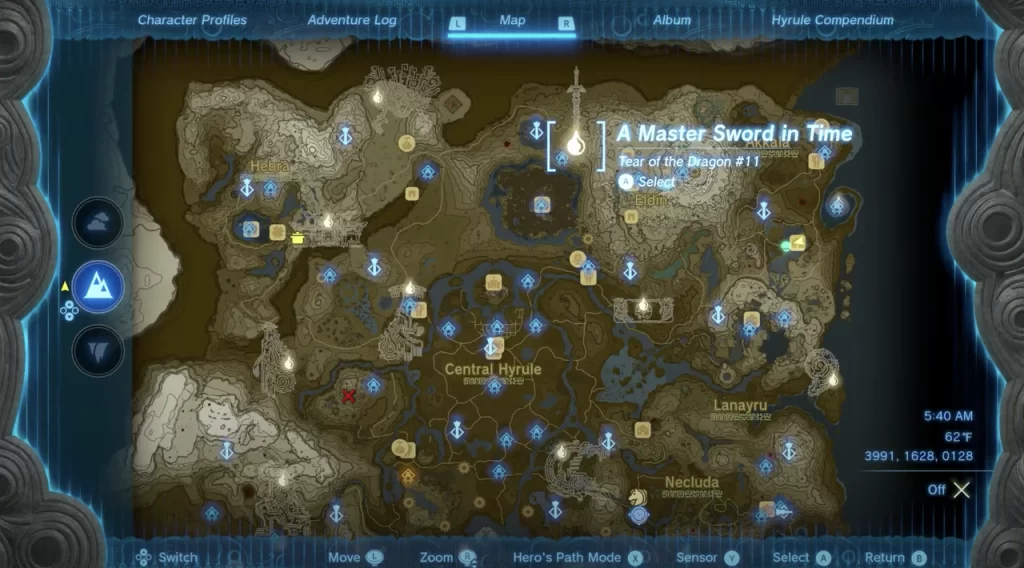 In Zelda: Tears of the Kingdom, Geoglyphs are integral to your journey. Not only do they lead you to the legendary Master Sword, but they also enrich your understanding of Hyrule's intricate history. Happy hunting, and may your sword stay sharp!
Common Challenges While Collecting Geoglyphs
One thing every Zelda: Tears of the Kingdom adventurer should be prepared for is the range of challenges that come with tracking down each Geoglyph. While some are relatively straightforward, others will require solving puzzles or even defeating powerful enemies. Here are some potential challenges you might encounter:
All Geoglyph Locations: Environmental Obstacles
Hyrule's varying climates and terrains can make Geoglyph hunting a hazardous affair. Make sure to stock up on food and elixirs that can help you withstand extreme temperatures.
Enemy Encounters
Some Geoglyphs are located in areas heavily guarded by foes. It's advisable to improve your combat skills and upgrade your weapons before embarking on these particular quests.
Puzzle Challenges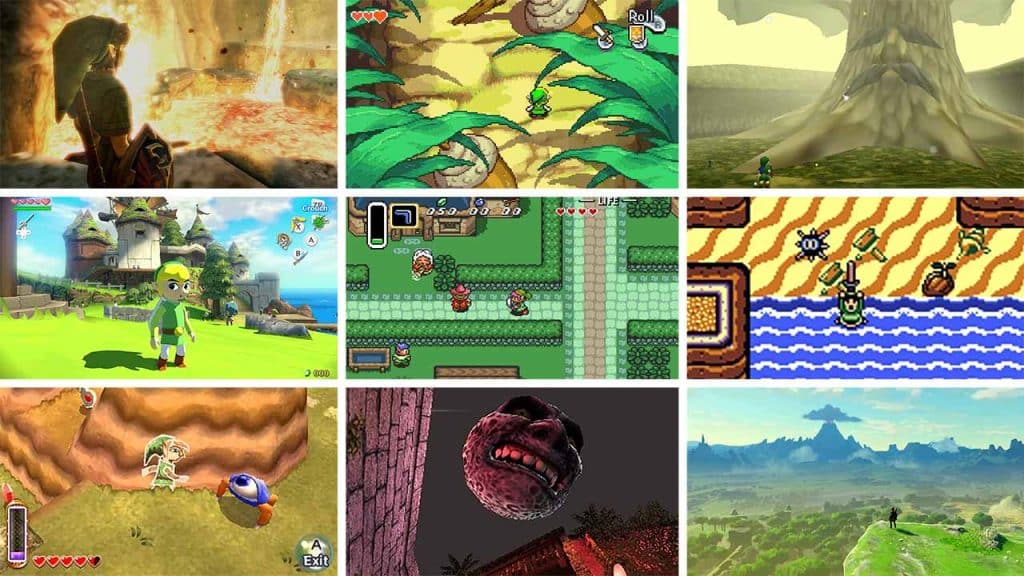 Zelda games are known for their intricate puzzles, and Tears of the Kingdom is no exception. Some Geoglyphs can only be accessed by solving challenging puzzles that could involve manipulating the environment or using special items.
All Geoglyph Locations: Importance of Proper Equipment
When you're venturing across Hyrule to collect all the Geoglyphs, having the right equipment is crucial. Your journey will take you through deserts, mountains, and wetlands, each with its own set of challenges.
Best Weapons for Geoglyph Hunters
While your ultimate goal is the Master Sword, you'll need other weapons to protect yourself in the meantime. Long-range weapons like bows can be particularly useful, as well as a diverse set of melee weapons to adapt to different enemy types.
All Geoglyph Locations: Essential Armor Sets
It's not just about offense; a good defense is just as important. Various armor sets provide different advantages, from resistance to elemental damage to improved mobility. Acquiring and upgrading these can give you a significant edge.
Must-Have Items
Don't underestimate the power of consumables. Health-restoring food items, stamina-boosting elixirs, and other consumables can often mean the difference between life and death.
All Geoglyph Locations: Master Sword: Why All the Fuss?
The Master Sword is not just another weapon; it's a symbol of heroism, courage, and the eternal struggle between good and evil in the Zelda universe. Here's why it's such a big deal:
The Lore Behind the Master Sword
The Master Sword has been a crucial part of Zelda's story ever since the first game. Known as the "Sword of Evil's Bane," it's often the only weapon capable of defeating the main antagonist.
All Geoglyph Locations: Gameplay Benefits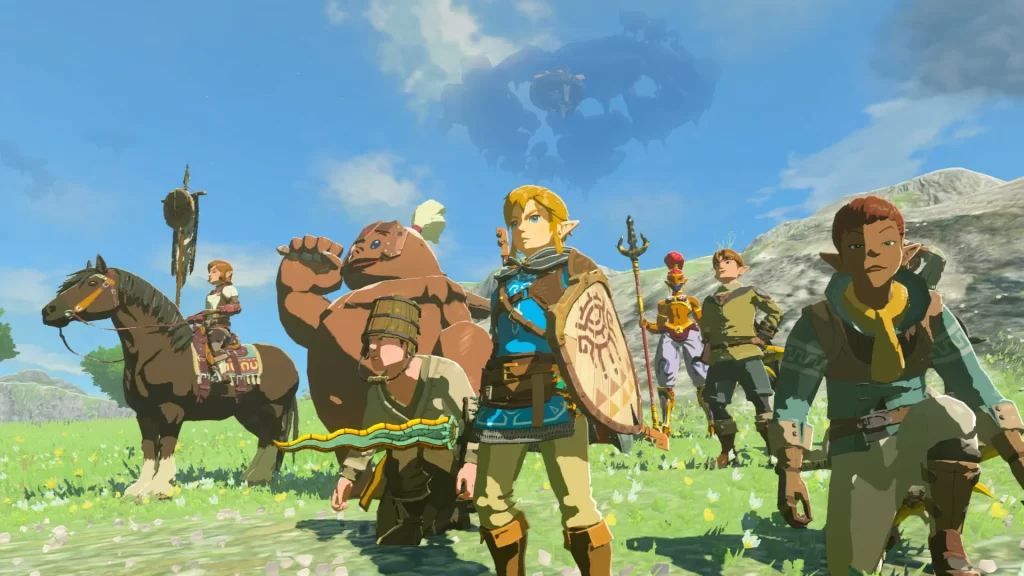 Apart from its lore-based importance, the Master Sword also usually boasts the highest attack power and durability among all weapons in the game. It often has special abilities like energy beams and the power to dispel evil.
Geoglyphs and the Gaming Community
The quest to find all Geoglyph locations has spurred a massive online community of adventurers sharing tips, strategies, and even fan theories about the game.
All Geoglyph Locations: Online Guides and Tips
Many players have taken to social media and gaming platforms to share their own tips and tricks for finding the Geoglyphs. These online resources are a treasure trove of information, especially for those who might be stuck at certain points.
Fan Theories and Speculation
The Zelda series has always been rich in lore, and fans love to speculate on how each new game fits into the larger story. Geoglyphs have provided plenty of material for such theories, some of which have been surprisingly accurate.
All Geoglyph Locations: Completing the Ultimate Quest
Collecting all the Geoglyphs in Zelda: Tears of the Kingdom is a journey filled with challenges, excitement, and rewards. This comprehensive guide aims to equip you with all the information you need to embark on this grand adventure. May your heart be strong and your sword ever sharper.