The National Institutes of Health (NIH) recently concluded that children's screen time "really alters the development of their brains." This revelation seems revolutionary, has a touch of dread, and would certainly cause you to reassess your parenting choices.
Now, the findings of the study are certainly unsettling, since they indicate that the more time you spend looking at a screen as a child, the thinner your cortex becomes. In addition, the cortex is essential because it allows the brain to process information from all five senses.
Could we just say that life would be boring without it? Given the findings, it is critical to pay closer attention to what is going on in our brains when we play games.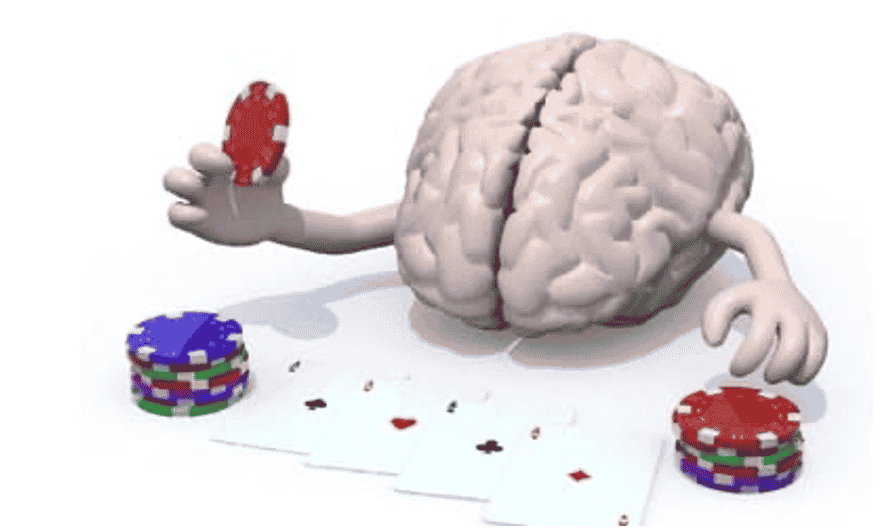 The question is whether we are physiologically suited to gamble, and if so, whether this makes us more vulnerable to game designers' manipulation.
1. The Brain Rewards Uncertainty
When you play a game, your brain detects the uncertainty, the possibility that awaits you at the end of each game. It makes no difference what kind of game you play. Gamers get their "high" or doses of dopamine from this uncertainty and anticipation.
The reward system in our brain is a critical aspect of motivation. It consists of two main components: desire, which is our emotional and physical need for a particular reward; and goal-directed behavior, which is the mental activity that we use to search for and pursue rewards. The scientific reason is that dopamine is released in the body when we pursue an unknown reward – or rather the chance of a reward. This, in turn, causes long-term changes in the structure of the brain, even in adults.
It may seem unbelievable to a non-gaming person how someone could end up in the midst of a terrible financial ruin as a compulsive gambler. And, despite your virtues and righteousness, you would almost certainly end up judging such people. Some of the popular refrains you might hear – or even contribute to – are "they brought it on themselves," "it was foolish of them," and so on. The truth is that gaming is a powerful magnet for humans because our brain reacts to the uncertainty motivated by the potential reward. Mankind is hardwired to gamble.
Looking at it this way, one may argue people gamble all the time without even realizing it. Even without games, people look for and create their own gambling situations. Game developers know this very well and build their games around a feeling of uncertainty. You never really know what will happen, perhaps this time you will make it.
When you play a game, your brain picks up on the uncertainty, on the possibility that waits at the end of each game. Gamers get their 'high' or doses of fun, regardless of whether they win or lose, simply because there is uncertainty that dictates gambling behavior.
2. Lost the Game – Get Back On Your Gaming Horse!
And because of all this uncertainty and the sweet release of dopamine, we can't just stop – no. Losing a little more is not such a big deal, because we wouldn't be walking away from a pleasurable pastime.
In fact, when we lose, our brains crave more gaming action – it's the purely chemical imbalance and changes that take place in our brain, and it's very difficult to fend off. If you are a rational man and you are familiar with the dangers, you can fight the urge. But biology is a powerful master and it often pushes to new extremes, such as chasing our losses.
We've just lost a solid amount. So what of it? As long as we keep playing nothing has really gone wrong. There are several studies done around this and there are many really good resources, especially regarding casino games and psychology that can be found online. Indeed, the psychology of games can be quite daunting at first glance, but if you just read a bit about it, you would be fine.
3. What Can We Learn from the Brain's Response to Gaming?
Now, developers – specifically in the gaming sector – have long caught on that there are certain triggers to which the brain responds rather favorably. Do you think that it's a chance thing that all sounds and lights in the casino are the way they are?
Not quite, there seems to be a connection between how much you would spend on average and how "noisy" and colorful a machine is. Our brains seem to respond positively to what appears to be an inviting environment.
That's why even in video gaming you would see far fewer successful titles that rely on darker themes and lack of proper audio themes. For instance, League of Legends is specifically more popular than its main rival, Dota 2, because it relies on brighter colors and somewhat lightsome atmosphere to achieve the results it's looking for.
Successful Games Lead to Compulsive Gaming?
Of course not all gaming environments are the same. A game of poker with friends at home with no money involved, is not exactly the same as a high stake poker tournament. Gaming Fortnite in front of a PC at home is not the same as participating in a competitive video gaming contest like sponsored esports. Yet, there are some aspects of the human psych that developers in all gaming industries are already leveraging on to guarantee better involvement regardless of what game is actually played.
The only factor successful games have in common is the way our brain reacts to them. Understanding gaming psychology and how our brain reacts to different signals and stimuli, is just as important for a game developer today as his technical skills. This would imply that the success of a game can be determined by the number of people addicted to it.
Whether these developers are also interested in the results of the studies that show the potential side effects of gaming, for example on our cortex, is questionable.
And of course, there is always a moral dilemma as to whether it is right or wrong for developers to play with our brains, but that's a topic for another article.