At first glance, it's easy to imagine that Hollywood heartthrob Enzo Zelocchi's fast-paced expansion into the world of social media influencing comes down to his chiseled good looks. Countless handsome guys, from Joey Essex to Adam Gallagher have achieved notoriety thanks to their piercing eyes and prominent six-packs, but when it comes to Zelocchi's personal brand, these facets are only a small part of the total package.
While Zelocchi's polished aesthetic may have allowed him to quickly break into the world of modeling in Milan before nabbing roles in both television and cinema, the notable creative has proved his mettle as a man of substance in the years since by showcasing phenomenal acting diversity and mastering the arts of producing, writing, and directing his own feature films after launching his own production company, Crossroads Entertainment.
"Respect all but fear no one. A motivated man may be strong, but a disciplined man is unstoppable.. Your destiny is determined by your decisions." – Enzo Zelocchi via Instagram
In Zelocchi, social media aficionados find a powerfully masculine influencer who strives for achievement while also showing a softer, more spiritual side. The distinguished Italian-American star regularly shares inspiring thoughts and quotes with his followers, providing tantalizing insight into how he manages to move such mountains while inspiring fans to pursue their own dreams with the same amount of gusto.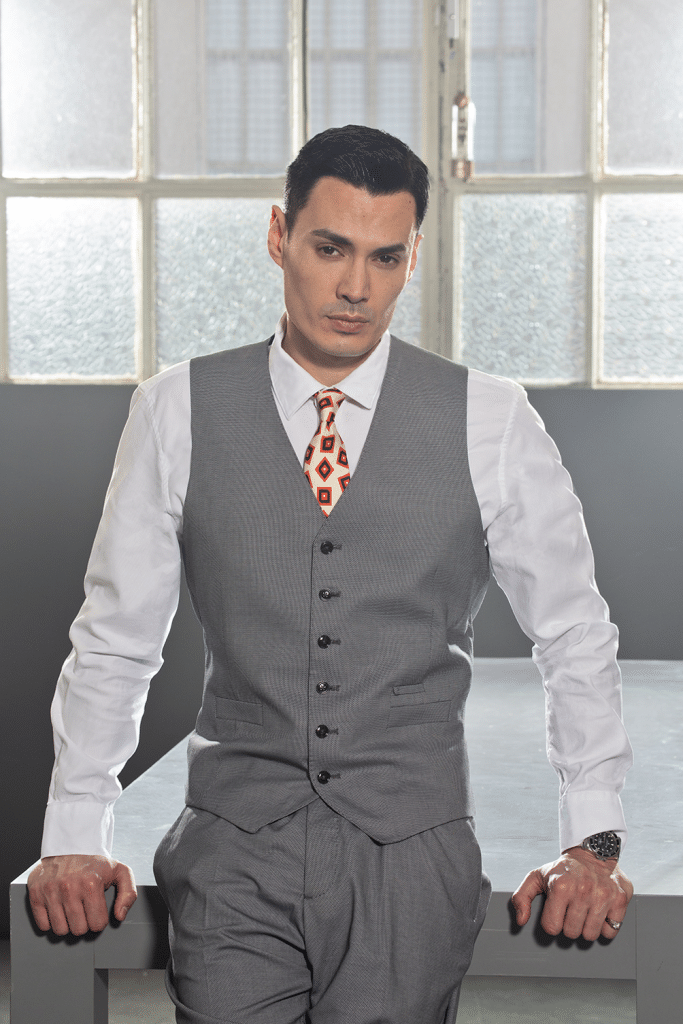 Enzo Zelocchi Rises as an Instagram Phenomenon
Zelocchi's decision to focus much of his social media attention on the popular image and video-sharing platform Instagram has certainly paid off for the moviemaker. His account has attracted more than 9 million followers to date and several Crossroads Entertainment movie trailers have gone viral, achieving viewer counts in the tens or even hundreds of millions—an unachievable feat for the vast majority of ambitious social media influencers.
Recent international turbulence surrounding the Chinese social media platform TikTok (which may soon face a total ban in the United States) has demonstrated that stars and the brands that back them have made a savvy choice if prioritizing channeling more of their investments into Instagram. The platform has far exceeded a billion users and is widely considered the most promising online destination for tomorrow's digital marketing.
Enzo Zelocchi Joins Other Stars in Bringing Real Depth to Influence
We only have to look to some of the other Instagram influencers that have made a point of demonstrating depth of character to see how important this kind of personal abundance is for digital marketing clout. From Dwayne "the Rock" Johnson who is no stranger to philanthropy to English singer-songwriter Sam Smith who has been candid about his mental health journey, those who set an example in terms of authenticity have a clear advantage when it comes to asserting influence.
"Take your time to hit the right note in life.. Authenticity only comes by making your soul visible to the world!" – Enzo Zelocchi via Instagram
Of course, another popular action star turned movie director who has made major waves within the Instagram influencer arena is Vin Diesel; a Hollywood presence to whom Zelocchi is no stranger. The two collaborated on Zelocchi's candid combat documentary A War Hero (2012) with Diesel serving as executive producer, and share a common friend and long-term collaborator in veteran writer and producer TJ Mancini.
Each of these stars offers an added influencer edge thanks to a well-rounded package of entertainment, aesthetics, aspiration, and authenticity. For digital marketers and movie studios alike, these are qualities that can't be simulated, placing the ball firmly in the court of Zelocchi and his fellow multi-faceted influence-makers.
Enzo Zelocchi – Milan 2
Enzo Zelocchi – Milan 4