Kathy Griffin, the comedian famous for her candid remarks, is back in the limelight. This time, she's speaking out about Kanye West's relationship with his wife, Bianca Censori. Griffin suggests that West might be exercising undue control over Censori's actions and wardrobe.
Griffin, no stranger to controversy herself, has been sharing her thoughts on a variety of hot topics since her return to TikTok. Her latest comments on Kanye West and Bianca Censori have struck a chord, drawing many supporters to her side.
Kathy Griffin Weighs in on Kanye West and Bianca Censori Relationship
Griffin didn't hold back when discussing the odd behaviors and unusual fashion choices West and Censori have recently exhibited during their trip to Italy. In a TikTok video that's gone viral, Griffin issued a trigger warning, saying, "I can't help but worry. Even if I don't know this woman, I still worry."
Bianca Censori: Griffin's Take on Psychological Abuse
She went on to say she believed West was being both physically and psychologically abusive towards Censori.
Griffin related her own family experience, describing how her late brother would demean his wife to "humiliate" her.
She then drew a parallel to West and Censori's recent time on a boat in Venice. "When I see a woman who is voiceless, it feels like abuse to me," she said.
Comparing Censori and Kim Kardashian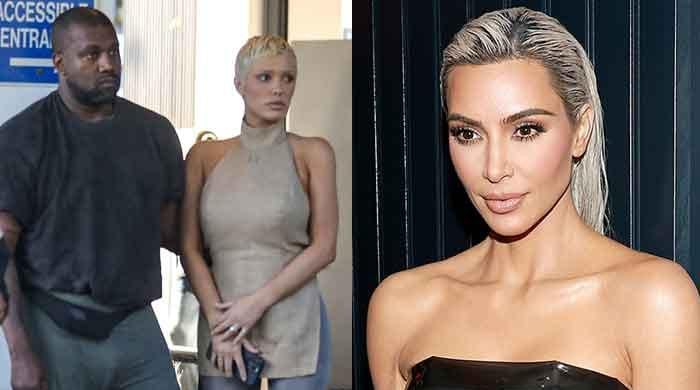 Griffin also suggested that West might be dictating Censori's wardrobe choices, similar to what he allegedly did with his ex-wife, Kim Kardashian.
She emphasized that Censori appeared to be wearing outfits that barely covered her, under West's influence.
Bianca Censori: Public Reaction to Griffin's Observations
Griffin's views resonated with many who watched her video. One user, a survivor of a domestic abuse relationship, noted a change in Censori since her involvement with West. "She's not the same person she used to be," the user commented.
Others backed Griffin's opinion, particularly given West's history. One said, "Considering what I've seen of relationships like this in my life, you are absolutely correct."
Some even speculated why Kim Kardashian hasn't spoken out about West's alleged abusive behavior. One fan suggested, "Kim is probably staying silent because of her children."
The Silence from West and Bianca Censori
Neither West nor Censori have commented on their recent time in Italy or the speculations surrounding it. Insiders close to Censori have attempted to reach out to her but have not been successful, fueling concerns that there may indeed be cause for worry.
Bianca Censori: What's Next?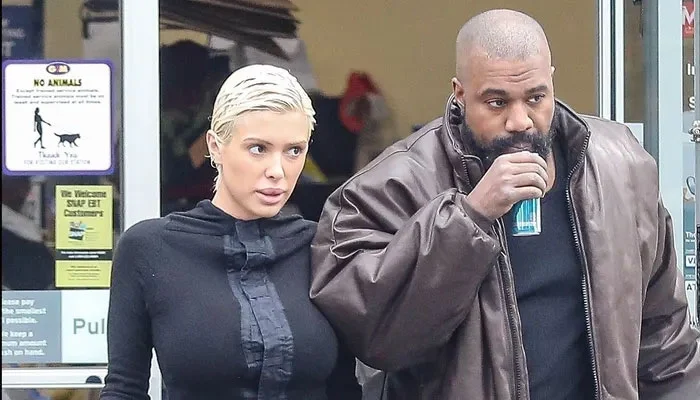 As debates and discussions continue to swirl around West and Censori, one thing remains clear: The public will be watching closely.
Until we hear from either West or Censori, speculation will continue to grow, and Kathy Griffin's comments will continue to echo as a point of concern in the public sphere.
As the story unfolds, we'll keep a keen eye on developments, especially since it involves public figures like Kanye West and Bianca Censori, whose actions inevitably attract widespread scrutiny.
Until then, the debate rages on, but Griffin's voice is one among many asking us to pay closer attention to what's happening between West and Censori.
Social Media's Role in Amplifying the Discussion
The viral nature of Kathy Griffin's TikTok video has underscored the power of social media platforms in catalyzing discussions on important topics, including potential abusive relationships.
While the subject matter is indeed serious, the video has sparked numerous conversations online about the responsibility of public figures in addressing these issues.
This isn't the first time social media has acted as a forum for raising concerns, but the spotlight on a celebrity couple makes it particularly noteworthy.
Bianca Censori: The Double-Edged Sword of Celebrity Involvement
Celebrities like Kathy Griffin often use their platforms to shed light on social issues. But the celebrity factor also comes with its own set of challenges.
For one, fans of the celebrities involved may be more inclined to take sides based on their loyalty, rather than considering the facts at hand.
On the other hand, the influence that comes with celebrity status can also drive important issues into the mainstream, forcing a broader societal discussion.
The Dynamics of High-Profile Relationships
When it comes to relationships involving celebrities like Kanye West and Bianca Censori, public interest is almost inevitable.
The blend of fame, success, and often, controversy, makes these relationships fascinating to the general public.
Yet, this also brings up the question of privacy. How much do we really know about what's going on behind the scenes in such high-profile relationships? And to what extent is public speculation warranted or fair?
Bianca Censori: Analyzing Past Behavior for Clues
While Griffin mentioned West's previous marriage to Kim Kardashian, it might be helpful to dig deeper into his past relationships to provide a more comprehensive picture.
Is the behavior Griffin is highlighting with Bianca Censori a one-off or part of a recurring pattern? Such analyses, while speculative, could offer more context to the current situation.
Ethical Implications: When to Speak Up
Kathy Griffin's decision to speak out brings us to another important point—when is it ethical to voice concerns about someone else's relationship?
While some argue that it's overstepping a boundary, others believe that silence can be considered complicity, especially when potential abuse is involved.
The ethics of 'speaking out' become even more complicated when the subjects are private individuals thrust into the public eye due to their association with a celebrity.
Bianca Censori: The Wider Conversation on Relationship Dynamics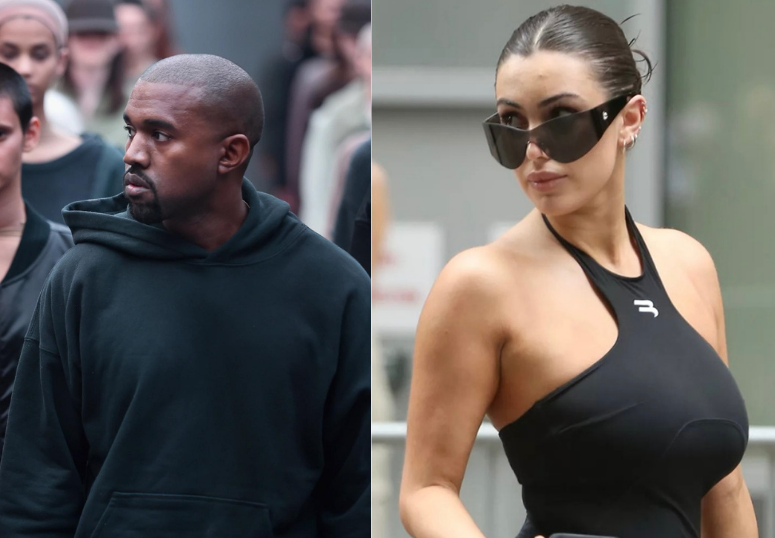 Griffin's comments serve as an entry point into the wider dialogue surrounding power dynamics in relationships, particularly those in the public eye.
In an era where discussions about emotional and psychological abuse are becoming increasingly nuanced, this incident serves as another example that can be dissected to better understand the complexities involved.
Final Thoughts: Bianca Censori
As this story continues to unfold, it's important to remain cautious about drawing any definitive conclusions without concrete evidence.
However, what Kathy Griffin's comments have unquestionably done is provoke thought and initiate discussion on the dynamics of relationships, both celebrity and otherwise.
While we wait for more clarity, the public discourse rages on, and questions about the nature of Kanye West and Bianca Censori's relationship persist.
Bianca Censori: The Court of Public Opinion and its Impact
In a digital era where news spreads like wildfire, the court of public opinion has become a powerful entity in shaping narratives and influencing perspectives.
Kathy Griffin's comments about Kanye West and Bianca Censori have served as a catalyst for various online discussions, but they've also posed an ethical dilemma.
Should public opinion be allowed to weigh so heavily on private matters, particularly when it comes to allegations as serious as abuse?
Celebrity Responsibility and Accountability

Given the platform that celebrities have, it's worth considering the weight of responsibility that comes with making public allegations or even speculations.
Griffin's comments have indeed brought attention to a critical issue, but they also come with the risk of causing harm or spreading misinformation. This raises questions about the accountability of celebrities when they make bold claims about sensitive topics.
Bianca Censori: Past Public Controversies Involving Griffin
Kathy Griffin is no stranger to controversy, particularly when it comes to her outspoken views. While her intention might be to shed light on overlooked issues, her methods have been divisive.
Griffin's previous controversial stances, including her comments on Donald Trump, have been both lauded and criticized. The polarizing nature of her approach could have an impact on how her current concerns about Bianca Censori are received by the public.
Societal Shifts in Addressing Abuse
Over the years, there has been a noticeable shift in how society views and discusses different forms of abuse. Public figures speaking out about their experiences or concerns has played a significant role in this transformation.
However, the line between raising awareness and invading privacy remains blurred. Griffin's comments about Censori reflect the ongoing societal debate over when and how to address these issues.
Bianca Censori: The Role of Journalism in Verifying Claims
In instances like these, the role of investigative journalism can't be overstated. While social media allows almost instantaneous commentary, journalists have the tools and resources to delve deeper and corroborate or refute claims.
Their role becomes even more critical when allegations of abuse are being made, as getting the facts right is paramount for all parties involved.
The Need for a Balanced Perspective
While the story has captured significant public interest, a balanced perspective is crucial. Relying solely on social media discussions can lead to one-sided views.
As more details emerge, it will be essential to approach them with a nuanced understanding, free from any preconceived notions influenced by celebrity statements.
Conclusion: Bianca Censori
Kathy Griffin's comments on Kanye West and Bianca Censori offer a multi-faceted lens through which to examine not only the relationship in question but also broader issues such as the ethics of public commentary, the dynamics of high-profile relationships, and the changing societal views on abuse.
As we await further developments, the role of responsible journalism and balanced public discourse will be critical in shaping the narrative around this highly charged topic.