We are in an era where lots of content is published daily across the web. You find media outlets, service providers and bloggers among others uploading thousands of articles and blogs every minute. With all this content, it can wildly vary in quality. As a reader, choosing legit and worthy content from the junk can be a time consuming task.
What is BlogsBunny?
BlogsBunny is a content aggregation platform that combines written content from media outlets and bloggers from all over the internet into a single place. Through its machine learning algorithms the platform ranks and features the highest quality ones at the top.
The platform displays content in categories (Warrens) and subcategories based on a user's interest. Selecting the warrens of your choice will later create a personalized feed for the user.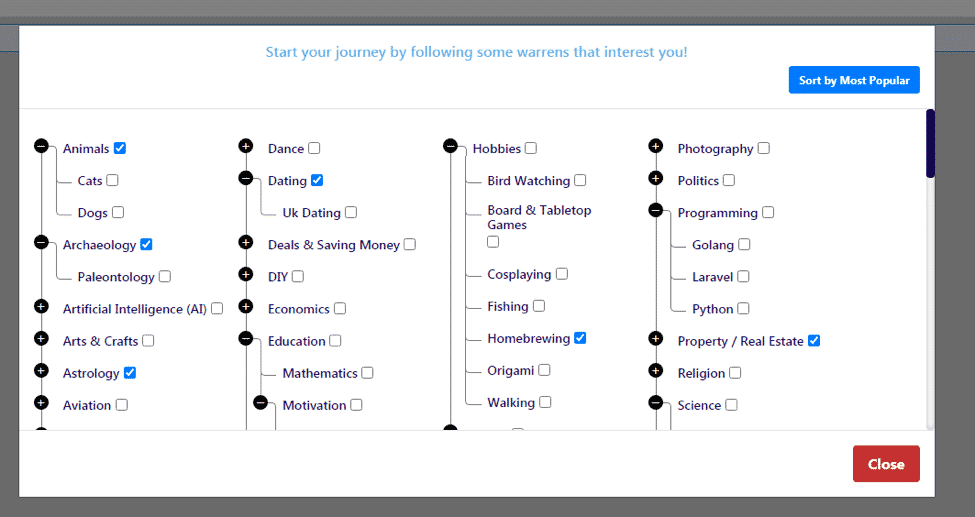 The video below gives some further insight into how the website works
Key features
Ranking algorithms
BlogsBunny is unique in terms of its ranking system where every article passes through its unique algorithm and thus is assigned a score. The score is based on the average of:
Readability
Originality
Grammar
Domain reputation
Topic heat
Content uniqueness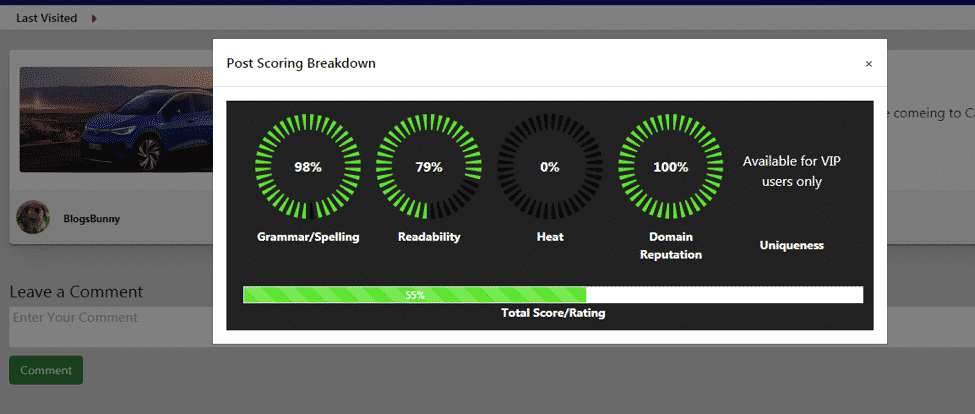 When the above six checks are combined, they give an overall score with the higher scored articles featuring higher within the warren.
New stories pulled every 12 hours
The platform pulls new stories in every 12 hours to ensure users are up-to-date with all the latest happenings and trends.
Easy to use
The site layout of BlogsBunny is easy to understand and use. Content is categorized in distinguished niches in which users can subscribe to their preferences. The main categories in BlogsBunny are called Warrens and the subcategories Rabbit Holes/ Burrows. In my example I chose World news as my Warren/Category.
To directly visit a specific warren in your subscription, you can click on the "Following" drop-down menu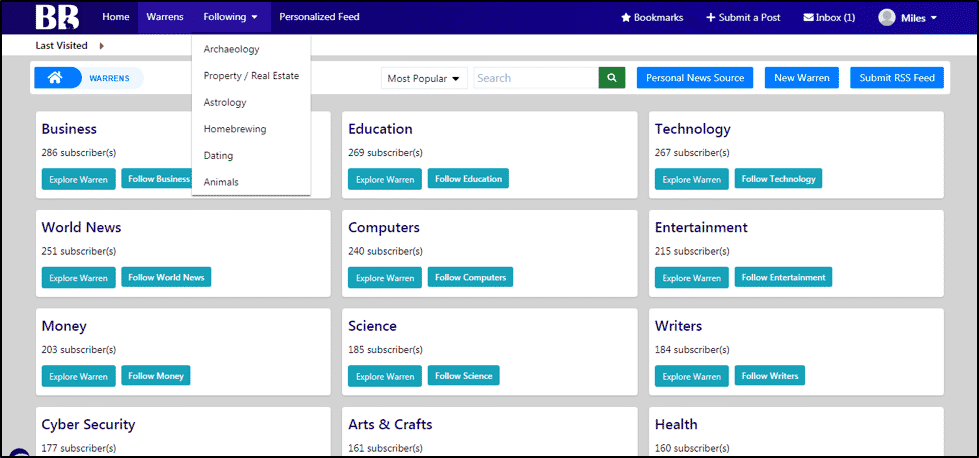 What did I like about it?
Among the reasons I like BlogsBunny include:
With its ranking algorithm parameters, the website helps improve a writer's expertise as one works to have better quality works.
It allows you to bookmark posts
As a businessman, I find it a great place to have stacked and sorted articles ready for you. Their information is updated every 12 hours in each and every Warren and on the Homepage.
The platform allows you to share content with other social platforms such as Facebook, Twitter, and LinkedIn, giving writers an opportunity for growth.
Verdict
BlogsBunny has entices all users from content creators, bloggers, and readers. With its unique ranking system and quality content the platform will be immensely popular, visit https://blogsbunny.com/, register yourself, verify and start using it for free.