There's nothing worse than having a broken garage door. Garage door professionals have the tools and training necessary to make certain repairs safely and correctly, so even though trying to fix it yourself is tempting, you're only saving time and money.
When should you hire a professional or attempt it on your own? Below is a list of signs and symptoms.
1. The Fastest Way to Fix Garage Door Problems By Yourself
When We Cannot Fully Close The Garage Door!
When the photo eye, which detects infrared beams in its path, may be malfunctioning, preventing your garage door from closing all the way.
A blocked or misaligned photo eye will prevent your door from closing completely, resulting in the door being reversed open. This is indicated by a rapid blinking of your garage door opener's light.
It can be fixed by:
Parallelize the photo eyes by adjusting the pivot bracket.
Ensure no objects are blocking the infrared beam coming from the sensor near the garage door, for instance, equipment, toys, or bicycles.
Make sure the photo eye units are clean and free of debris, dirt, condensation, or cobwebs.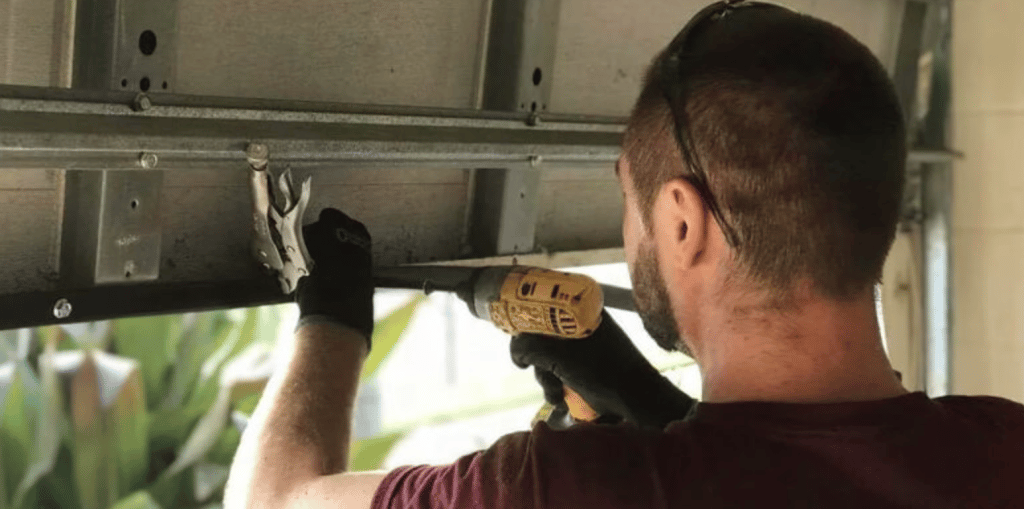 Noisy Garage Doors
There are a number of basic fixes for squeaky garage doors, but most of them require lubrication of metallic components, such as worn rollers or loose hardware.
When the metal parts of your door don't stop making noise even after tightening and lubricating them, call a garage door repairman maintenance specialist.
You should spray garage door lubricant every two or three months on the springs, roller bearings, lift cables, and hinges. The nylon roller must not be lubricated in the absence of bearings, or it may be damaged.
On the garage door and track, tighten any loose nuts and bolts.
You should check for damaged hinges and rollers within the door and replace them if necessary.
Clean Your Garage Doors By Yourself!
You can improve the curb appeal of your home and prolong its life by cleaning the exterior surface of your garage door.
To clean your door, use a soft bristle brush, sponge, or cloth soaked in mild dish soap. Water should be rinsed thoroughly.
Use a spray-on car wax twice a year to protect steel garage doors from corrosion caused by salt air.
Using dish soap or vinegar and water, clean regular glass garage door windows. Please refer to these instructions if you are installing Lexan windows or decorative windows.
You may also want to lubricate all the metal parts of the track while you're cleaning.
2. When To Call Expert Professional Services:
It is never a good idea to attempt to repair a broken garage door spring yourself. Professionals should always be contacted.
When you hear a loud bang coming from the garage, you know you have a broken garage door spring.
There is sometimes a gap of several inches in between the coils when a garage door torsion spring breaks.
There is a risk of injury or property damage when garage door springs are wound under high tension. The coils on the shaft spin when they break, causing a loud noise as they unwind in less than a second.
A broken garage door spring may also show the following signs:
There is an opening of about a foot before the garage door comes to a halt.
Pulling the red emergency release cord doesn't open the garage door.
This garage door has a bent top section.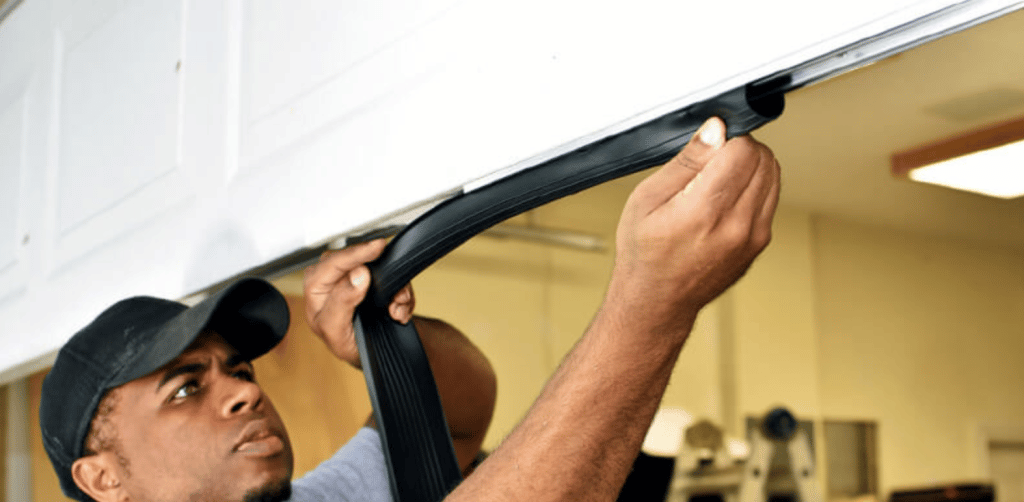 Fort Worth garage door repair companies frequently offer emergency service if a spring breaks so that your car doesn't become trapped inside your storage room.
It usually takes 30 minutes to an hour to replace a garage door spring, depending on the extent of the damage. You should get a quote from a reputable Fort Worth garage door repair dealer before beginning the repair. You can check the Supreme Garage Door Repair company website to know how their experts help to maintain your garage doors. Visit company website as soon as possible.
Supreme Garage Door Repair
307 W 7th St #828, Fort Worth, TX 76102
Phone: (972) 619-7222