The Covid-19 pandemic has been the biggest public health crisis of a generation. During these difficult times, many businesses large and small have struggled, but that has not dampened their spirit to engage in corporate social responsibility in lots of different ways.
The truth is that there has never been a better time to take action, but as always, not everyone got it right. In this article, we'll take a look at a few examples of Covid corporate responsibility to see who got it right and where it went wrong.
Who got it right?
1. Eviivo
In the run-up to Christmas last year (2020), staff at the booking software company Eviivo decided to forgo their usual office Christmas party and instead spent the money supporting the customers they serve. They decided to book non-refundable rooms in the independent bed and breakfasts, hotels and inns that have struggled so much throughout the pandemic. The company donated a minimum of a one-night stay per worker to rally behind the hospitality industry.
2. Fruitful Office
Fruitful Office is a UK-based workplace fruit provider that again felt the full force of the pandemic. The vast majority of their business to business service was based in London which went into a full lockdown, handicapping the entire business model.
However, rather than feeling sorry for itself, the Fruitful Office implemented proactive measures to pivot its core service to cater to the now massive 'work from home' demographic and engaged in a nationwide fruit donation service to various NHS sites across the UK to say thank you to the medical staff who have worked so hard during this incredibly difficult time.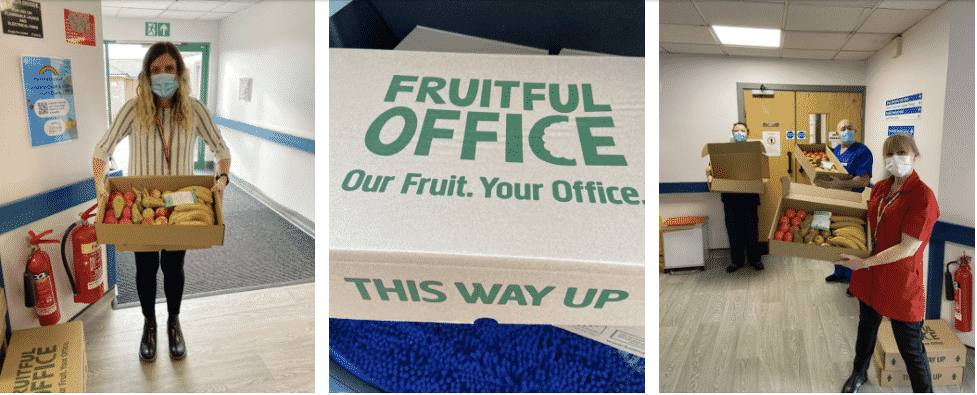 3. Food Delivery Companies
With restaurants closed to sit-in customers during much of the pandemic, food delivery companies have thrived. However, at least they've been aware enough to recognise their good fortune and give something back. UberEats canceled its delivery fees for independent restaurants in the US to help bolster their revenues. DoorDash, another delivery company, also donated one million pounds (in weight) of groceries to vulnerable people.
And who Got it Wrong?
1. Amazon
At a time when the climate crisis threatens to do irreversible damage to the planet, Jeff Bezos' primary concern has been to fire himself into space. So are we surprised that the tone-deaf CEO of Amazon got things wrong during Covid? No, not really.
Rather than using Amazon's near 200-percent rise in profits during the Covid-19 pandemic to do good, Amazon was busy putting its workers at risk with insufficient safety procedures in their warehouses and in-human delivery practices for its drivers. To make things worse, the company then fired workers who protested about it.
2. The Companies Profiteering from Covid
The Covid pandemic has also seen an increase in complaints about a practice known as price gouging, with some items being sold at inflated prices. At some points in the pandemic, this could have been mistaken for state-sponsored profiteering, with cronyism leading to contracts being handed out to friends and relatives of politicians to produce products they previously knew nothing about at highly inflated rates.
Personal protective equipment and the Covid tests that are now required to travel aboard are just two examples of the state and private businesses colluding to pilfer money from struggling citizens.
What examples have you seen of companies that got corporate responsibility right and wrong during Covid? Please share your thoughts in the comments section below.