The way your brand communicates should ultimately reflect its personality. That's why you need to craft its voice so that it finds its place not just in the market but also in the mind of the audience.
With the proper knowledge of brand communication, you can easily decide how your brand should speak. So, why miss the chance that will help you stand out in a market with numerous brands?
Did you know what helps in planning an effective brand communication? Well, it requires including certain elements that help a brand uncover its actual identity. So, while crafting your brand's voice you must be careful about what message you are sharing. Also, don't just speak, pay attention to how you are saying it.
Your brand must work hard to create a voice that can help you build trust. But, what are the right methods for this?
Let's continue and explore.
Creating Effective Communication for Your Brand: Some Useful Tips
1. Understanding your Audience is a Must:
How will you communicate clearly if you don't know your audience well? This knowledge will make your brand voice sound more confident. After all, you will know who you are mainly addressing and their problems. But, what's the right way to know your audience? You will have to conduct detailed research work for that. In the end, you will get details about the audience's preferences and their behavior.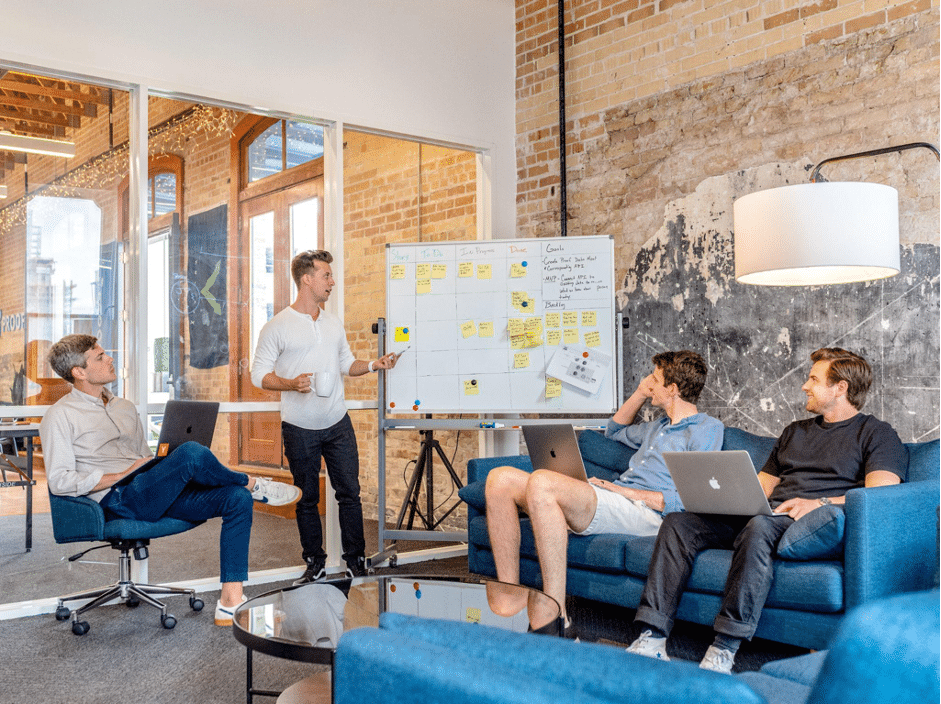 2. Your Brand's Personality also Matters:
If it has its voice then it must have a well-defined personality. Yes, we're talking about your brand and its personality. But you will have to decide how you want it to sound; should it be witty? Well, that's a difficult task but you'll have to come to a decision. To make this task simple you need to define your brand's personality and features. Based on this you can craft messages that will touch your target audience.
3. Stand Out with a Style Guide:
You can make your rulebook to decide how your brand should communicate. This rulebook is mainly a style guide that will help you craft your brand voice in a way that will sound unique. So what should it include? It must provide suggestions on your tone, the language that you use, and also other elements. This book will also help you check your consistency across all platforms.
4. An Interesting Brand Story is a Must:
Don't convey your brand's journey that sounds monotonous and common. The story has the power to help you find its place in the hearts of your audience. So focusing too much on your journey or services may not work. So why not add a little bit about your values and mission? Thus, you can create a story that will build an emotional connection with your audience. Moreover, an engaging story also makes your brand more relatable.
5. Wise Selection of Words:
We can never deny the power of words when it comes to making emotional connections. So, whatever words you pick help you make an impact on your audience. So, you cannot select words randomly without thinking. Rather use words that align with your brand's values and goals. This word selection process also helps you prepare a catchy tagline that's also powerful.
6. Encourage your Audience to Interact:
Communication is a two-way process and that's why your audience must also participate. But they won't be able to take part if you don't encourage them. To encourage them to speak you can ask them questions or seek their feedback. Moreover, you can also reply to their comments on your social media posts. This way you can show that you care for them and their problems. Moreover, you can also utilize this scope to convince them that your services can solve their issues.
7. Experiment with your Tones:
The tone of your brand voice is also crucial for impactful brand communication. That's why, you must also experiment with the tone that you generally choose. After all, consumer preferences are ever-shifting, and with that, you must also bring some changes. Moreover, try to stay relevant and set a tone that resonates with your customers. Thus, make changes whenever you feel it's necessary to catch the attention of your audience.
8. Use the Right Social Media Platforms:
You must utilize the power of social media platforms. But choosing any platform won't help. That's why to communicate effectively you must identify the right platform. Using this platform you can share your message with those who are your potential clients. The right platform also allows you to communicate with your audiences directly.
Endnote:
Is there any particular guideline that teaches us how our brand should communicate? Certainly not. Based on your understanding of your target market and your goals you conclude. After all, it must reflect who you are and also your mission. Therefore, keep in mind the ideas that we have shared here. It will help you understand the right brand voice that will help you stand out from the rest. So, start writing your success story using the right communication methods.