Billing is the heartbeat of a business's operation, yet many companies find it tedious. So many parts of the process leave much room for errors that can lead customers to lose trust in you. This can be frustrating for you and your customers alike. But since cash is the blood that keeps your business running, making the process as efficient as possible is essential.
Fortunately, improving your billing process flow is possible if you pay significant attention to it and consider all the important details.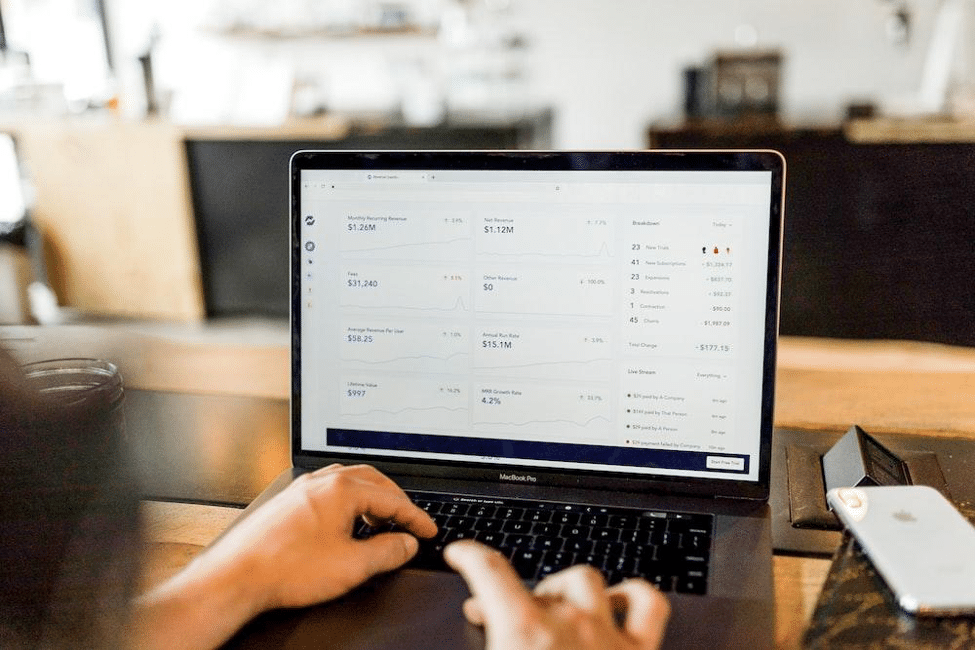 Make sure the client understands payment terms
Before making a deal with a client, discuss payment terms to ensure they know exactly what to expect and understand their financial obligations. Doing this upfront plays a massive role in building good customer relationships, helping you avoid misunderstandings and ensuring you will get paid on time.
The terms should state aspects like your fee (and any extra fees), the date of the project completion, the payment methods you accept, the timeframe when you expect the client to pay the invoice, as well as the penalties you will charge them if they don't pay the bill on due time.
Communicate clearly
Clear communication is one of the most important parts of a good billing practice. Unlike what business owners believe, the billing process doesn't begin when you create your invoices but when you start interacting with clients. The moment you talk specific details with them, you must ensure the terms of your service are clearly understood, as this is key in creating an efficient accounts receivable department.
As a company offering a service, you should request a deposit when writing a contract, as this is a way to communicate that you place great value on work and payments. Suppose a client is late on a payment; this will show you whether they are worthwhile or not, allowing you to know what to expect in the future. A deposit is also essential in boosting your cash flow reliability, so make sure to request it and start off on the right foot.
Get feedback on invoice design
Although invoice design may not be the first thing that comes to mind when thinking of improving your billing process, it is undoubtedly something you shouldn't neglect. An invoice that looks good and is well-structured can provide many advantages for your business, such as a more robust brand identity. Moreover, this can ensure clients pay promptly, allowing them to see what they owe.
Hence, you want to ask customers for feedback to find out the strengths of your current system and how you can improve it. This will help you create a more efficient billing process, decreasing delays in customer payments.
Automate the process
Automation is a great solution when it comes to improving the invoice process. In fact, 50% of accounting executives believe that automation will change the finance business in the following 30 years. Suppose you have to send many invoices to clients; automating them will free up some of your precious time, allowing you to focus on other relevant aspects of your business.
During the billing process, your team doesn't only have to monitor but also follow up with customers on payments. If urgent issues arise, they can easily forget about unpaid dues – which is less than ideal for your business. However, implementing automation allows you to schedule invoices and track them simultaneously so that your team can carry out other essential tasks. So, don't hesitate to integrate software ideal for invoicing and billing into your business operations to reduce workload and ensure a smooth billing process.
Go paperless
If you still rely on paper documentation in your business, it's time to change that. Tech advancements enable any existing industry to operate more effectively without having to use paper. With all the digital tools available, paper invoicing no longer makes sense – in fact, it only decreases the efficiency of the process. So, why not take a modern approach instead and process incoming payments digitally?
Clients will likely appreciate it, and they will pay more promptly. Besides, going paperless is also a great way to adopt eco-friendly practices in your business and give you more advantage over competitors who aren't eco-conscious.
Send reminders
Unfortunately, customers won't always prioritise paying you on time. After all, they have their own concerns, and chances are, they won't ignore other financial commitments in favour of your invoice. So, consider sending them reminders, as they are a proactive communication tool that ensures cash flow in your business. Make sure to include essential details like payment terms, invoice due date and number, and ways to pay.
A well-executed reminder system can help build positive relationships with clients, addressing potential problems before they impact your cash flow, thus supporting your venture's financial health.
Reduce errors
Reducing errors can make a significant difference in the billing payment process. Mistakes like a missing PO or an incorrect address can create confusion among customers and, at the same time, slow down the process.
You can mitigate this issue by using efficient accounting software, which will compile quotes and costs, generating invoices accurately. However, it is also a good idea to supervise the process and ensure that someone in the accounting team evaluates the invoices before they are sent to clients.
Be consistent
Consistency is essential when creating an effective client billing process, as it enables faster work and allows you to easily identify potential billing issues, thus helping you determine how to enhance your systems. Being consistent also shows high professionalism, ensuring your invoices are organised, clear, branded, and detailed.
You can't expect clients to take your business seriously if you send them unclear documentation. So, you should always strive to deliver the highest level of professionalism by focusing on consistency.
The Bottom Line
Cash flow is king in business, and there's no other way for companies to survive than by generating substantial revenue. Therefore, aiming towards an efficient billing process is essential, as it plays a massive role in your business' success. Billing can often be overwhelming, but with these tips, you can ensure timely payment and focus on other business areas.