Drag X Pro is a single battery module released with Drag 3. It is an update to Drag X in 2020, and Drag S Pro, the major change in Drag X Pro Has a 510 connector. You can use 21700. 20700 or 18650 batteries, which can emit up to 100W. In addition, it also has a tank pod push. The pod-style fuel tank is equipped with a 510 adapter, which can be used for Drag X Pro and other models with 510 connectors. Let's learn more about the features that Drag X Pro must provide.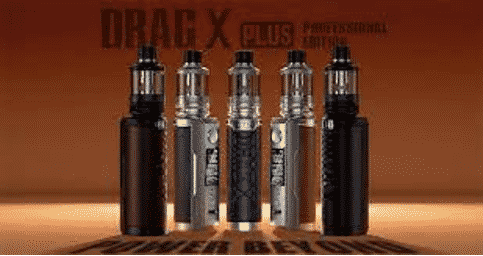 Design and build
Drag X pro looks more or less the same as Drag X. The device looks very similar to the previous one. It maintains the same metal frame and beautiful design lines as the previous version. It is a bit shorter than Drag X and very compact. It is light enough to hold it easily. The leather pad is wrapped by a zinc alloy frame. There are five options for you to choose: Marsala, Prussian Blue, Sand Brown, Classic and Smoked Grey. The leather cushions are of high quality, and the cushions increase the comfort of the grip. The screen is large, full-color, and bright. Its size is very similar to Drag X. The UI displays battery life indicator, current mode, wattage, puff counter and resistance.
Features and performance
Drag X Pro uses the same chipset as Drag 3. This chip allows it to transmit from 5-100W and brings you smart mode, TC mode and RBA. Smart mode can be used with the included TPP tank or Voodoo's PnP tank, TPP or PnP coil. Limit the wattage in the smart mode to prevent the coil from burning. Although RBA Mod works similar to the standard wattage mode, and can be used with other non-VooPoo sub-ohm tanks and RBA. To use TP mode, you need to download the Voopoo software program. Tank Pod Push is a new label and has a wide range of uses. It is compatible with Argus, Argus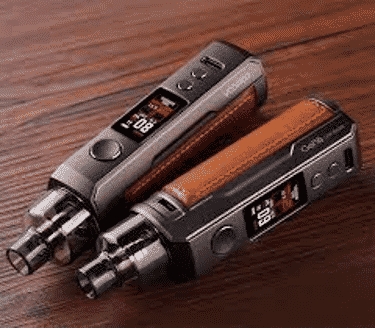 Pro, Argus x, Drag Max, Drag X pro and Drag S pro. These devices come with a 510 adapter, allowing them to be used in Drag X pro and Drag S Pro modes with 510 mod. A 0.15ohm coil should be used for 60 to 80 watts. This device is designed to provide you with the best flavor and a good e-cigarette experience. The 0.20 coil should be used for 40 to 60 watts. Its maximum voltage is 4.2V, which means that if you use a coil with a resistance of 0.18 ohms, you will not be able to achieve a hundred watt output.
Battery
Drag X pro runs on a single 21700aur 18 650 external battery and is equipped with an adapter, allowing you to enjoy an amazing e-cigarette experience throughout the day. The device can be charged with a Type C cable, which allows for fast charging.
in conclusion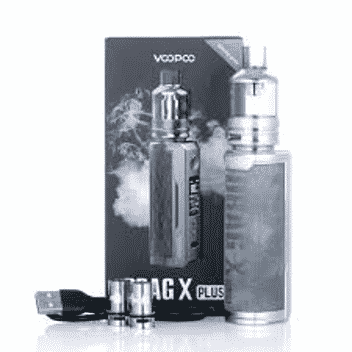 Voopoo Drag X pro is a powerful electronic cigarette device with multiple functions, long-lasting battery and fast charging capability. It has an impressive design, a rigid-body bright color display and adjustable airflow. When it comes to the performance of the device, there is nothing to complain about. Go to the e-cigarette store to have a try!