What's Next in Disney Dreamlight Valley?
The excitement is palpable as Disney Dreamlight Valley's Enchanted Adventure update looms near. Sure, we've heard whispers about new characters and exciting quests, but when exactly can we expect these changes? Read on for all the details on Dreamlight Valley Update.
Exact Release Date for the Dreamlight Valley Update
Dreamlight Valley's Enchanted Adventure: A Date to Mark
The Disney Dreamlight Valley Enchanted Adventure Update is slated for release on September 13, 2023, at 9 AM ET. Following its predecessor, The Remembering, this major upgrade introduces beloved characters Belle and Beast as villagers. Be sure to stay tuned for the complete patch notes for a comprehensive list of new features.
Peeking Into Disney Dreamlight Valley's Future: The Roadmap
Disney Dreamlight Valley's Second Half of 2023 Unveiled
As of May 31, 2023, a fresh roadmap has been released, outlining what's to come in the second half of the year. Among the exciting new additions are characters like Belle from Beauty and the Beast and Vanellope from Wreck-It Ralph. Plus, we can expect innovative tools to elevate gameplay.
A Deeper Dive Into the Upcoming Enchanted Adventure Update
What's Coming in the Enchanted Adventure Dreamlight Valley Update?
The upcoming Enchanted Adventure will not only introduce a new Beauty and the Beast-themed realm but also a Haunted Holiday Star Path. There's no shortage of action, as new quests and seasonal Dreamlight Duties will keep players engaged for hours on end.
A Sneak Peek into Late 2023 Updates
But don't exhale just yet! More excitement is coming down the line. Late 2023 promises the introduction of new characters, multiplayer functionality, additional new realms, and even a royal tool to spice things up.
A Year of Enchantments: 2023 Dreamlight Valley Update
The year 2023 looks thrilling for Dreamlight Valley enthusiasts. With the Enchanted Adventure Update serving as the tip of the iceberg, the year promises a plethora of new features.
From new Star Paths and novel characters to innovative recipes, the stage is set for a magical gaming experience.
Disney Dreamlight Valley continually finds ways to immerse its players in fantastical realms filled with engaging quests and familiar faces. The roadmap for 2023 alone promises enough enchantment to keep players hooked and clamoring for more.
So, mark your calendars for September 13 and gear up for an extraordinary journey in Disney Dreamlight Valley's latest update, because the realm of magical adventures is expanding, and you won't want to miss it.
Gameplay Enhancements: What Else is New?
Keeping Gamers Glued: The Gameplay Mechanics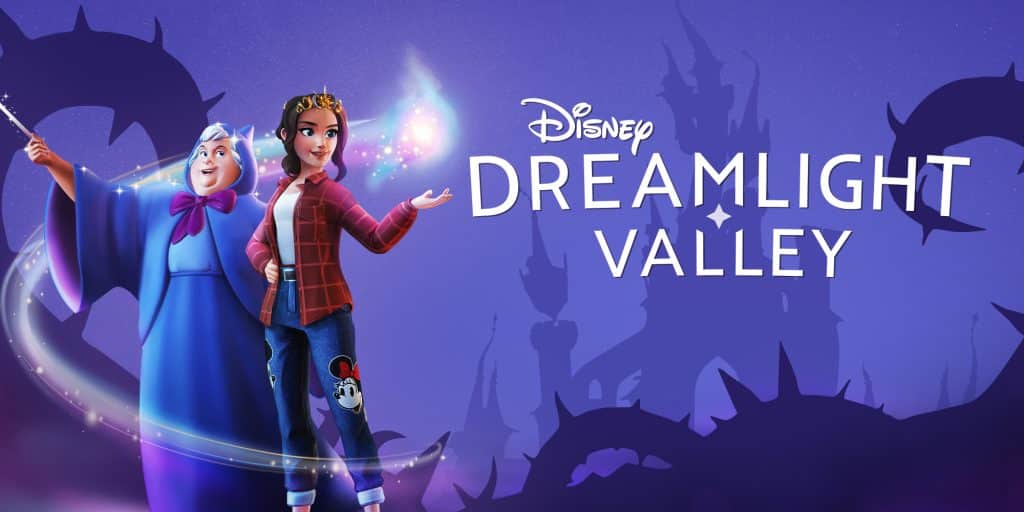 One of the standout elements of Dreamlight Valley's success has been its compelling gameplay. With each update, the game seems to improve its mechanics, offering a smoother and more immersive experience for players.
The Enchanted Adventure Update is set to offer adjustments that make controls more intuitive and gaming more enjoyable. Whether you're a casual player or a Dreamlight Valley veteran, these updates are tailored to make your time in the game more satisfying than ever.
Dreamlight Valley Update: Characters and Their Importance
Why Belle and Beast Matter
The addition of Belle and Beast to the Dreamlight Valley world isn't just a random selection of characters from Disney's extensive portfolio.
Their inclusion is expected to tie into unique storylines and quests that deepen the game's lore. Imagine quests related to finding lost magical books or solving riddles related to the "beastly" curse.
Their stories will not just be engaging; they'll offer a rich narrative experience that ties into the overall Dreamlight Valley universe.
What Multiplayer Could Mean for Dreamlight Valley
Dreamlight Valley Update: A Community of Adventurers
Multiplayer capability has been a feature much requested by Dreamlight Valley's passionate community. Slated for late 2023, this will revolutionize how the game is played.
Multiplayer will allow you to explore realms, complete quests, and solve puzzles with friends. This social aspect adds another layer of fun and excitement, making the game more than just a solo adventure.
The Royal Tools: The Game Changers
Dreamlight Valley Update: Tools That Shape Your Kingdom
Dreamlight Valley isn't just about exploration and quest completion; it's also about creating and shaping a kingdom.
The new "royal tool" slated for release is still shrouded in mystery, but it's expected to provide players with even more control over their realms.
Will it allow for faster construction of structures? Or perhaps it will enable new forms of magical crafting? Either way, it's an eagerly awaited feature.
Player Feedback and Its Role
The Developers are Listening
What sets Dreamlight Valley apart from other games in its genre is the developers' keen attention to player feedback.
Each update is a testament to the game-makers listening to what the community wants, making adjustments, and adding requested features.
This cycle of feedback and improvement bodes well for the game's longevity.
Dreamlight Valley Update: Ascent Continues
As we near the release of the Enchanted Adventure Update, the excitement and anticipation among fans are at an all-time high.
With new characters, a fresh roadmap, upcoming multiplayer capability, and more, Dreamlight Valley is set to solidify its position as one of the most enchanting gaming experiences of 2023.
And if the future updates are anything like the ones we've seen so far, players have every reason to believe that the game will continue to evolve in ways that keep them engaged and invested.
So keep your eyes peeled for September 13, because Dreamlight Valley is ready to take you on yet another magical journey.
The Importance of Seasonal Dreamlight Duties
Dreamlight Valley Update: Bringing Variety to Your Quests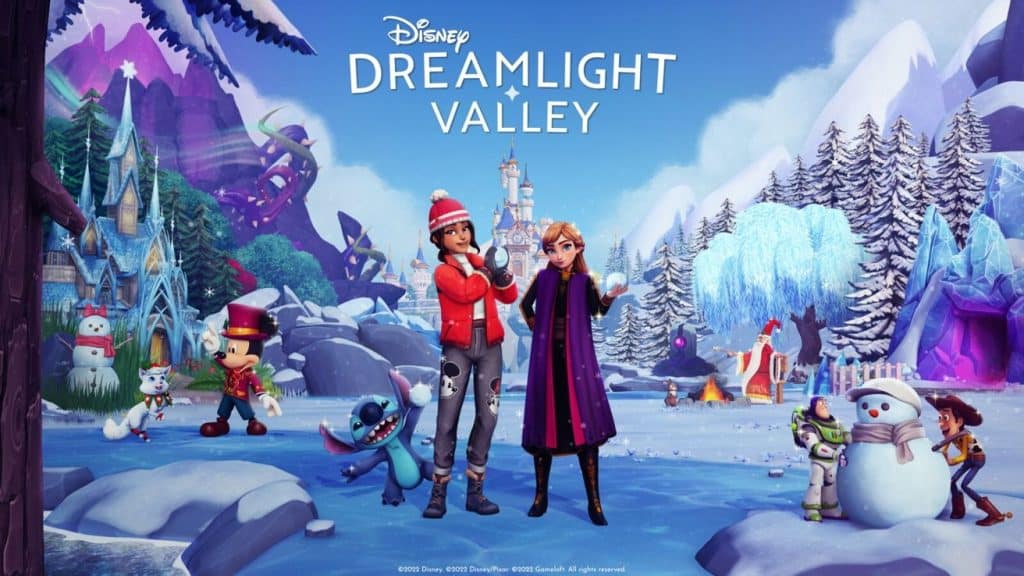 Seasonal Dreamlight Duties are a feature that players are eagerly anticipating in the upcoming update. These duties are not just quests but are tailored to fit the overarching theme of the season, making each player's experience feel fresh and timely.
Whether it's collecting holiday-themed items or participating in seasonal challenges, these duties promise to add a new layer of excitement and urgency to the Dreamlight Valley world.
Why Star Paths Matter
More Than Just a Pretty View
New Star Paths are among the features set to make their debut in the Enchanted Adventure Update. For those who may not know, Star Paths are not just aesthetic elements but integral parts of the game that guide players toward quests, characters, and even secret locations.
The Haunted Holiday Star Path, for instance, will not only add a spooky aesthetic but will also introduce new quest lines that tie into its theme, thus enriching the game's story narrative.
Dreamlight Valley Update: Crafting and Recipes
The Art of Magical Cooking
Dreamlight Valley is more than quests and adventures; crafting is a significant part of the gameplay. The update is said to introduce new potential recipes that will surely add another layer of complexity and fun to the game.
Players can expect to brew potions or even cook up some magical meals that will help them on their quests. With each new recipe, players will have more ways to interact with the game's world, making every playthrough unique.
Economic Elements: Trading and Barter System
Dreamlight Valley Update: Getting the Most Out of Your Loot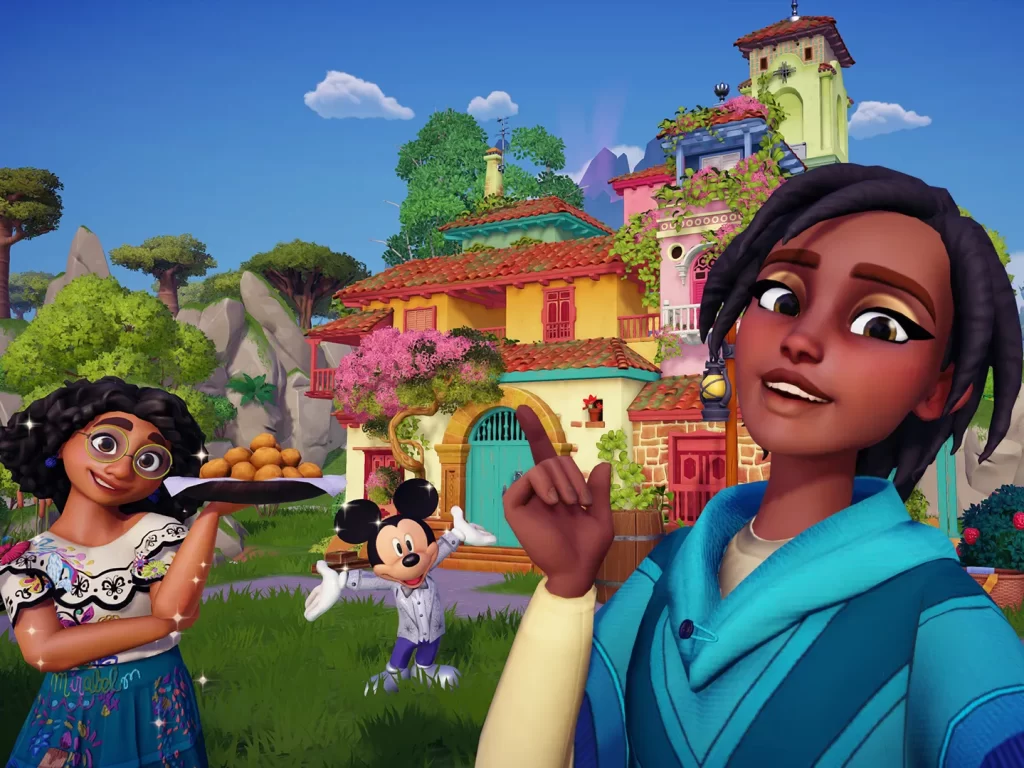 One of the less talked about but incredibly significant features of Dreamlight Valley is its trading system. Future updates are expected to expand on this, perhaps introducing a barter system or new forms of currency that can be used to purchase rare items.
Whether it's trading magical items with in-game characters or with other players in the soon-to-come multiplayer mode, this aspect of the game adds a layer of strategic depth.
In-game Events: What To Look Forward To
Special Occasions in Dreamlight Valley
Beyond the standard updates and new features, Dreamlight Valley also hosts special in-game events that align with real-world celebrations like Halloween, Christmas, or even unique Disney anniversaries.
These events often come with their own sets of quests, characters, and limited-time items, making them highly anticipated by the community.
Dreamlight Valley Update: The Future Looks Bright
The Dreamlight Valley Enchanted Adventure Update is shaping up to be an exciting new chapter in what has already been a thrilling journey.
With a robust list of features, including new characters, quests, gameplay enhancements, and community-requested additions like multiplayer, the game continues to captivate its audience.
As we look forward to the September 13 release, it's clear that Dreamlight Valley is not just a game but a growing, evolving world that players are excited to be a part of. Mark your calendars; the magic is about to get even more enchanting.