In a recent development that has grasped the attention of the online community, JiDion orchestrates a public confrontation with EDP445, a figure who once dominated the YouTube landscape before becoming embroiled in a significant controversy that marked his downfall.
This confrontation comes several years after the notorious "cupcake incident" that shook the internet. Here's a look at how things have unfolded.
The Rise and Fall of EDP445: A Recap
At the zenith of his career, EDP445 was nothing short of an internet sensation. Commanding a loyal fan base of over two million subscribers, he was known for his vibrant personality and unfiltered style of humor which resonated with a massive audience. Sadly, this success story took a steep nosedive when allegations surfaced involving a minor.
In a turn of events that can only be described as scandalous, EDP445 was allegedly caught in a sting operation initiated by a group of YouTubers known as the Predator Poachers.
This group accused him of attempting to arrange a meetup with a 13-year-old girl, a claim that led to his infamous defense: he was merely on a quest to buy a cupcake.
This event swiftly evolved into the widely-discussed "cupcake incident", casting a significant shadow over his illustrious career.
Now, as time has passed, JiDion took the initiative to track down EDP445, promising to bring to light the activities and whereabouts of EDP445 since his YouTube ban through a detailed video.
The Confrontation: JiDion and EDP445 Face-to-Face
Despite the ban and ensuing backlash, EDP445 managed to maintain a presence online, albeit much reduced.
He ventured into various other platforms in an attempt to rebuild his following. However, it seems the allegations and the subsequent bans from several platforms have followed him, making it a challenging endeavor.
Despite the severity of the accusations, EDP445 has not faced any legal repercussions thus far. The law has not found concrete evidence to label him as a predator towards minors officially.
Even so, the initial sting operation acted as a substantial proof for a majority, fueling a collective effort to locate and confront him in public — a task that seemed monumental but was recently achieved by JiDion.
The Reaction of EDP445: Defiance and Disregard
In the eye of the storm once again, EDP445 displayed a demeanor of defiance when approached by JiDion regarding the controversial events that took place years prior.
His brash response and lack of remorse were evident, offering no words of regret or explanation for his alleged actions.
JiDion seized this opportunity to go live, sharing a snippet of his triumph in locating EDP445 and extracting a statement from him, a feat many doubted.
This live segment served as a direct challenge to skeptics who believed tracking down the notorious figure was an impossible task.
What Lies Ahead: Anticipating JiDion's Detailed Account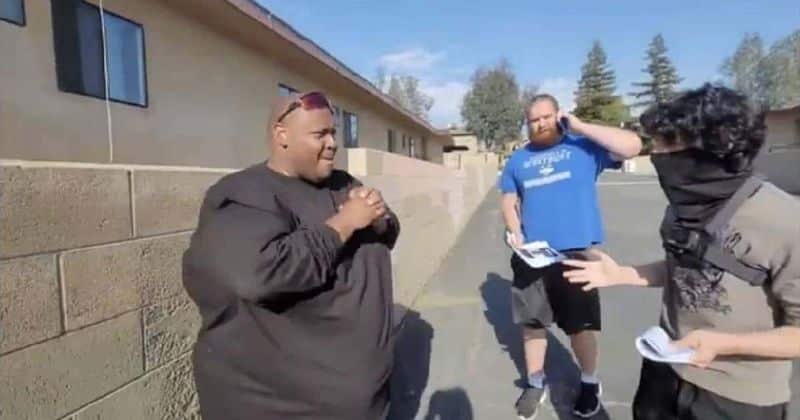 As the digital sphere buzzes with anticipation, JiDion is set to release a comprehensive video that delves deep into the circumstances surrounding his encounter with EDP445.
This forthcoming release promises to shed more light on the situation, potentially unveiling new facets of EDP445's life post the YouTube ban.
This incident acts as a reminder of the intricate web of accountability that comes with internet fame, possibly leading to a more vigilant and conscious online community.
As we await further developments, it is hoped that this confrontation catalyzes a shift towards a safer and more responsible digital era.
Conclusion: EDP445
This new chapter in the EDP445 saga opens up avenues for further discussion, scrutiny, and perhaps an opportunity for closure and reform.
As the internet community keenly watches, it remains to be seen how this confrontation shapes the dialogue surrounding online safety and accountability.
Unveiling EDP445's Journey: A Detailed Chronology
The Heyday of EDP445's YouTube Reign
Once upon a time, EDP445 enjoyed a remarkable position in the YouTube realm, with millions tuning in to catch a glimpse of his fiery personality and crude humor.
This phase was marked by rapid growth and a massive influx of subscribers, eager to be part of the wave that EDP445 was leading.
Here, we explore the dynamics that facilitated his rapid rise in the YouTube sphere and how he managed to captivate audiences for a significant period.
Notable Moments and Controversies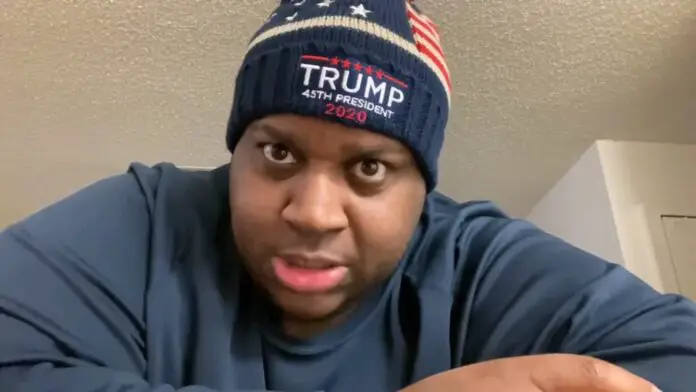 Before the infamous "cupcake incident", EDP445 had been embroiled in other controversies as well, painting a complex picture of his journey on YouTube. While his content often drew laughs, it equally attracted criticism.
In this segment, we delve deeper into some notable moments and controversies that dotted EDP445's career, forming a prelude to the event that led to his downfall.
The Predator Poachers: Catalysts of the Downfall
Initiating the Sting Operation
In a bid to ensure the safety of minors online, a group of YouTubers came together under the name Predator Poachers. Their aim was clear: to unmask individuals who were utilizing the platform for predatory activities.
This section explores the origins of the Predator Poachers, their mission, and how they orchestrated the sting operation that caught EDP445 in a compromising position.
Analyzing the "Cupcake Incident"
Going beyond the surface, this section aims to dissect the details surrounding the "cupcake incident". What started as a mission to expose potential predators led to a massive fallout, impacting the YouTube community at large.
Here, we analyze the repercussions of the incident, evaluating its lasting impact on EDP445 and the ripple effects it had within the wider online community.
JiDion's Pursuit: Tracking Down EDP445
Preparing for the Confrontation
As time progressed, the call for accountability grew louder. JiDion, a fellow content creator, took it upon himself to locate EDP445, seeking answers and perhaps closure to an episode that left many unsettled.
In this section, we walk through JiDion's meticulous preparation leading up to the confrontation, shedding light on his motivations and the steps he undertook to track down EDP445.
The Face-off: Reactions and Repercussions
The confrontation between JiDion and EDP445 was not just a personal encounter but a significant moment that echoed throughout the online community.
In this segment, we dissect the reactions that followed the face-off, drawing attention to the various perspectives and dialogues that emerged in its aftermath.
Looking Ahead: The Future of Online Accountability
Lessons Learnt: Building a Safer Online Space
In the wake of the incident, the YouTube community finds itself at a crossroads, with a pressing need to foster a safer environment for all its users.
Here, we explore the lessons learned from the EDP445 saga, examining potential strategies and measures that could be implemented to prevent similar incidents in the future.
Expert Opinions and Community Responses
As the digital world continues to grapple with the implications of the incident, experts and community members alike have begun to voice their opinions.
This section brings together a range of perspectives, offering a comprehensive view of the ongoing discussions surrounding online safety and the path forward.
Legal Implications and Online Discourse
The Legal Gray Area Surrounding EDP445
Despite the controversy surrounding EDP445, he remains a figure who has not been officially charged with any criminal activity. The incident has ignited a fervent discussion about the role of internet vigilantes and the legal implications of their actions.
This section critically examines the gray area surrounding EDP445's legal stance and why, despite the massive backlash, formal legal action is yet to be initiated.
Public Sentiment and Social Justice
In this modern age, social media platforms often serve as courts of public opinion where judgments are passed long before any legal proceedings might commence.
This section looks into how the public sentiment towards EDP445 has shaped the narrative surrounding him, potentially influencing any future steps towards social justice.
The Role of Content Creators in Shaping Public Opinion
JiDion's Contribution to the Discourse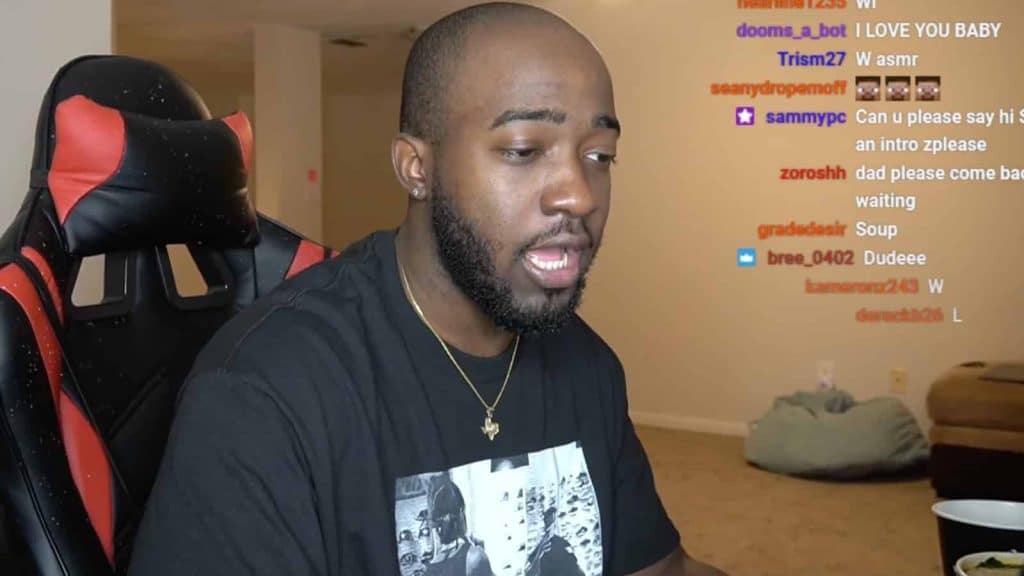 JiDion, through his confrontation with EDP445, has stirred the pot, reigniting discussions about the role and responsibilities of content creators in shaping public opinion.
Here, we delve into JiDion's background, his motivation behind confronting EDP445, and how it contributes to a larger discourse on internet safety and ethics.
The Ripple Effect: Other Creators Joining the Fray
Post the confrontation, several other content creators have also voiced their opinions, either supporting or condemning JiDion's actions.
This section explores the ripple effect caused by the confrontation, analyzing how it has encouraged other creators to join the discourse, further shaping the narrative surrounding EDP445.
Future Perspectives: Preventing Similar Incidents
YouTube and Other Platforms: Steps towards Safety
In the wake of this controversy, it is essential to assess what steps platforms like YouTube are taking to ensure the safety and well-being of their community, particularly minors.
This section discusses the ongoing efforts and future initiatives aimed at fostering a safer online environment and preventing incidents like the ones involving EDP445.
Community Initiatives: A Collective Effort
Beyond the actions of platforms themselves, the community also has a role to play in fostering a safe online space. This segment highlights community-led initiatives that have emerged in the aftermath of the EDP445 incident, aiming to make the digital realm a safer place for all users.