A completely gaga mom to her two-year-old son Santiago, Eva Longoria is increasing the number of posts about her on Instagram. This Monday, July 6, the actress posted a photo of the toddler out of bed, and it's way too cute.
On June 19, 2018, at 43 years old, Eva Longoria became a mother for the first time, with the birth of a baby boy named Santiago Enrique Baston. Since then, this little Santi has been a blessing for the mother, who shares many pictures of her little family on Instagram, and especially of her son, a real star on Eva Longoria's account.
For his birthdays, for example, Tony Parker's ex always publishes pictures of the toddler. On June 19, Eva Longoria celebrated her son's two years with an adorable video where you can hear the voice of his dad José, asking his child how old he is celebrating. We hear Santi say "two" and try to show the number with his fingers. "You show three, but you only have two". Her mother, Eva Longoria then tries to help her by gently taking her little fingers.
A few weeks later, a photo was posted on the social network. We see Santiago in close-up, blond hair in battle, staring at the camera. "His best head out of bed", laughs gently Eva Longoria, before adding: "Or how we all feel during confinement". A very cute shot that made a huge reaction, many noting the "softness" of this nice photo.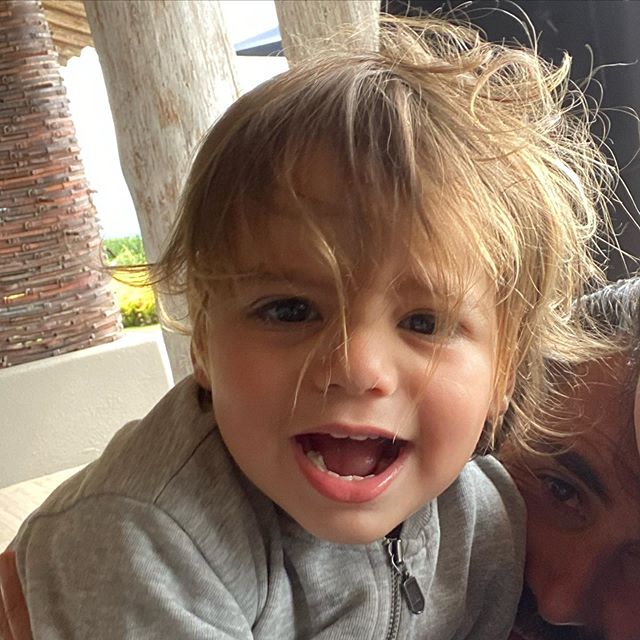 This publication is once again proof that Eva Longoria is completely gaga about her son. "It happened so quickly! My little angel, my beautiful child, may God bless you now and always," she wrote, as a reminder, on Santiago's two year anniversary. I am so lucky to be your mom and I will always strive to do my best for you and for this world. To keep you safe in the future! I love you! I love you, love of my life ".