You may not know it, but the gaming industry is one of the most innovative industries out there. It's constantly changing and growing to accommodate the latest technology trends. The future will be filled with virtual reality games, innovative toys, and augmented reality experiences powered by gaming technology. Here are exciting ways in which this direction is shaping up for gamers today:
Gaming Technology Is Shaping Up Virtual Reality Experiences
Virtual Reality has been a hot topic over the past few years as more people get their hands on high-end VR headsets such as Oculus Rift, HTC Vive, and PlayStation VR. This trend shows no signs of slowing down anytime soon. Gaming technology shapes virtual reality experiences by providing the hardware and software developers need to create amazing VR games and applications.
Some online gaming has been using this technology for a while, with casino games and sports betting being the first to be offered in VR. This is because it immerses you right into the action and gives you a more realistic experience. You can now enjoy your favorite casino games such as blackjack, roulette, poker, and slots in VR from the comfort of your own home. Visit this site to find out more.
Augmented Reality Is Also Taking Off
Augmented Reality (AR) is a virtual reality that blends digital objects and information with the real world. This technology is being used in gaming more and more to create immersive experiences that go beyond what's possible with traditional video games. One popular AR game is Pokemon GO, which uses your phone's GPS to create a map of your local area and place Pokemon characters on it. AR also lets you see the character as if they were in front of you, allowing for a more fun experience that's only limited by the imagination!
Gesture Control Is Changing How We Play Games
Gesture control is a type of input that uses hand gestures to control game interactions. This technology has been around for a while, but it's becoming more popular as gaming systems become more powerful.
One great example of gesture control in action is the Wii Remote, allowing players to control on-screen characters by mimicking their movements. This type of control is perfect for fitness games and family-friendly games, as it removes the need for traditional controllers that can be difficult for young children to use.
Artificial Intelligence And Machine Learning Are Having An Impact
Artificial Intelligence (AI) and machine learning are similar technologies involving programming computers to complete tasks without being explicitly programmed. They're the next step in developing gaming technology because they allow for more interactive games that understand player input and adapt to it accordingly.
For example, imagine playing a game where you go down a path, and an enemy soldier attacks you. Usually, the game would remember that it has already attacked you in this location, so it doesn't do it again (or at least not until later). The character could ask you for help with machine learning by saying, "Hey! Can we work together to defeat these enemies?"
This type of unexpected interaction makes for a much more immersive gaming experience.
This technology is also being used to create better NPCs (Non-Playable Characters) in games, which help you or challenge you during gameplay but don't control them. Machine learning can allow game developers to program these characters with different personalities and reactions so they're less predictable than they would be otherwise.
Voice Control Is Shaping The Future Of Gaming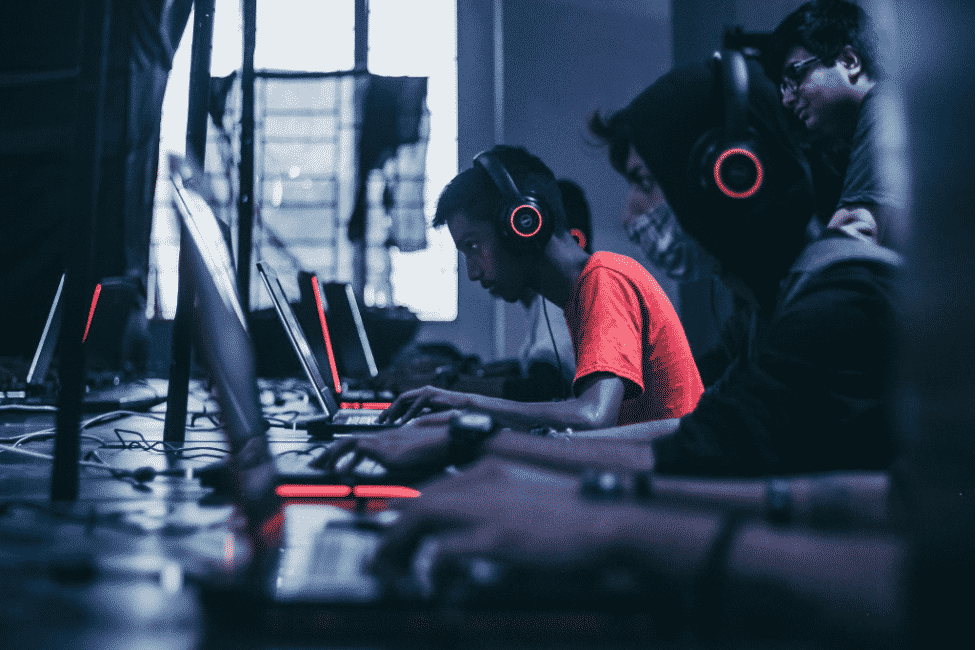 Voice control is another type of input that uses your voice to interact with games and applications. There are a few different options for this technology, such as Siri on Apple devices or Google Now on Android-based phones/tablets. Voice commands allow players to keep their hands on the controller and use simple voice commands to control the game. This is perfect for games that require a lot of movement, such as first-person shooters because it keeps your hands free and allows you to focus on the action.
Multiplayer Games Are More Popular Than Ever
Multiplayer games are video games that allow players to interact in real-time. They're some of the most popular games available because they offer a social experience that can't be found anywhere else. One of the best things about multiplayer games is that they can be enjoyed by people of all ages and with different skill levels, making them perfect for families and parties.
Another benefit of multiplayer games is that they allow players to connect in new ways by encouraging cooperation or competition between groups physically located far away from each other. This technology has changed how we interact with others because it allows us to play together even when not in the same room.
Conclusion
As you can see, technology has changed the way we play games and will continue to do so as new technologies are developed. Some of these changes have been around for a while. However, they're still important because they show how far gaming systems have come since their inception!