Gang Beasts has skyrocketed as a favorite among party games since it first graced screens. Whether you are joining the frenzy on Xbox, PS5, or PC, mastering the controls is key to reigning supreme. n this guide, we're here to help you navigate through the quirky chaos of Gang Beasts with ease. Let's jump right into mastering the "gang beast controls" for a triumphant victory against your friends!
A Glimpse into Gang Beasts' World
Since its debut in 2014, Gang Beasts has captivated players with its zany movements and intense battle arenas. It's all about friendly rivalry, where you can showcase your quirky fighting skills against your pals.
But before you aim to throw your friends off the map or into spikes, acquaint yourself with the controls, your gateway to ultimate mayhem.
Mastering Xbox Series X|S Controls
Whether you're gaming on the console or utilizing the Xbox controller on your PC, here's your key to conquering the Gang Beast universe:
Jump: A
Run: A (Hold & direct)
Sit: A (Hold still)
Kick: X
Lie Down: X (Hold)
Duck: B
Crawl: B (Hold)
Headbutt: B
Lift: Y
Taunt: Y
Left Punch/Grab: LB
Right Punch/Grab: RB
Moreover, tweak your view with the D-Pad for camera angles and RT to alternate focus during spectating.
Gang Beast Controls: Navigating with PC Keyboard Controls
Before diving in, note that non-mechanical keyboards restrict you to pressing two keys simultaneously. Despite this, mastering the keyboard controls offers a unique edge, especially when you're gaming solo. Here's a rundown:
Movement: WASD
Jump: Space bar
Run: Space bar (Hold & direct)
Sit: Space bar (Hold still)
Kick: M
Lie Down: M (Hold)
Duck: Ctrl
Crawl: Ctrl (Hold)
Headbutt: Ctrl
Lift: Shift
Taunt: Shift
Left Punch/Grab: , or left mouse button
Right Punch/Grab: . or right mouse button
Don't forget the exclusive PC keyboard bindings that enhance your gaming experience!
Gang Beast Controls: Harnessing Playstation 5 Controls
Dive into the PlayStation version with this distinct control layout:
Jump: X
Run: X (Hold & direct)
Sit: X (Hold still)
Kick: Square
Lie Down: Square (Hold)
Duck: Circle
Crawl: Circle (Hold)
Headbutt: Circle
Lift: Triangle
Taunt: Triangle
Left Punch/Grab: L1
Right Punch/Grab: R1
Perfecting the Art of Throwing in Gang Beasts
Honing your throwing skills begins with mastering the dual-hand grab. Secure your target, lift, and release to launch them airborne. Mind the limited throwing range, and maybe add a dash to enhance your throw.
Scaling Heights: How to Climb in Gang Beasts
Climbing is both an art and a challenge in Gang Beasts. Though it demands practice, the simplicity of controls aids in quick mastery. Secure the ledge with both hands, jump, and use a double jump for extra height. Don't forget to cling onto surfaces to avoid falling!
Unlocking Combo Moves Across All Platforms
In the chaotic arenas of Gang Beasts, combo moves are your ticket to glory. Here's a beginner's guide to some dazzling combos:
Dropkick: Jump followed by a quick kick
Climb: Dual-arm grab, then jump
Backflip: Jump & hold kick
Powerslide: Hold kick & crawl with directional guidance
Now that you are armed with the essential "gang beast controls", venture forth and make your mark in the Gang Beasts universe! Remember, practice makes perfect. Happy gaming!
Gang Beast Controls: Becoming a Gang Beasts Maestro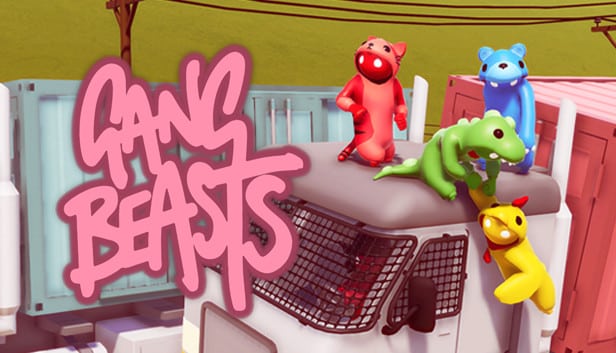 Taking your Gang Beasts gameplay to the next level isn't just about mastering the controls; it's also about understanding the intricacies of the game that make it the gem it is today.
In this extended guide, we delve deeper into various strategies, map guides, and some community-inspired tips and tricks to help you become a Gang Beasts maestro. Let's continue the journey!
Exploring The Whimsical World of Gang Beasts
Before diving deep into the strategies and character overviews, let's take a moment to appreciate the rich, whimsical universe of Gang Beasts.
The game offers a quirky, yet brutal playground that encourages friendly rivalry and laughter. The colorful, cartoonish graphics paired with slapstick humor make it a staple at any gaming party.
Gang Beast Controls: Character Overview and Customization
Gang Beasts provides an array of characters, each showcasing a unique sense of style and personality. Let's take a deeper look at what you can expect when picking and customizing your beast:
Understanding Your Beast's Persona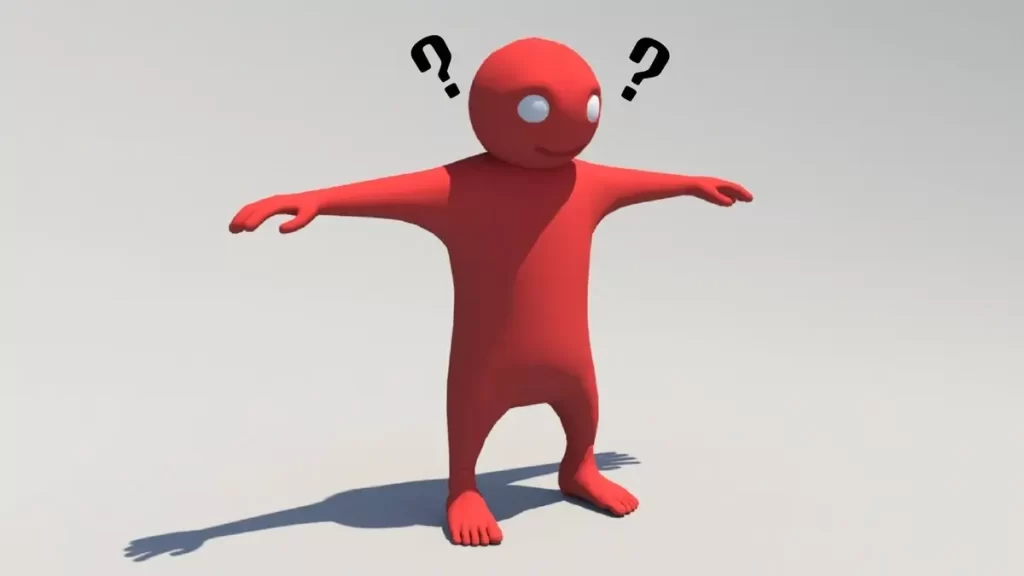 Understanding the nuances of your selected character can give you an edge in the game. Familiarize yourself with different character abilities and styles to find the one that suits your gameplay.
Gang Beast Controls: Decking Out Your Beast
Delve into the world of customization where you can deck out your character with various outfits, colors, and accessories. It's not just about the fights; it's about fighting in style!
Navigating Through Iconic Maps
Gang Beasts is known for its iconic maps that provide not only visual appeal but also unique challenges. Here, we will discuss strategies for mastering some popular maps:
Incinerator: A Hot Battle Ground
Learn the art of using the environment to your advantage in the fiery map of Incinerator, where every step can either lead you to victory or into a fiery demise.
Gondola: Aerial Duels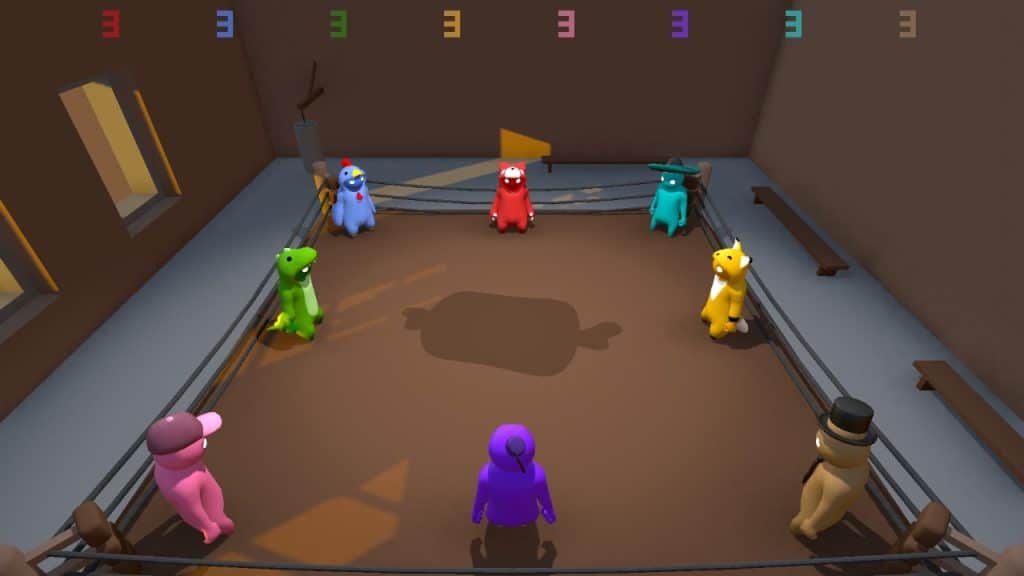 Gondola offers an opportunity for sky-high duels. Learn how to balance combat prowess with the fear of heights in this map, where one false move could mean a steep fall.
Gang Beast Controls: Community Tips and Tricks
The Gang Beasts community is a vibrant space filled with seasoned players always willing to share some golden nuggets of wisdom. Here's a compilation of some tips and tricks that might give you an edge:
Gang Beasts Veterans' Advice
Join forums or subreddits where experienced players share their strategies and experiences. Learning from the community can help you avoid common pitfalls and enhance your gameplay.
Gang Beast Controls: Collaborative Gameplay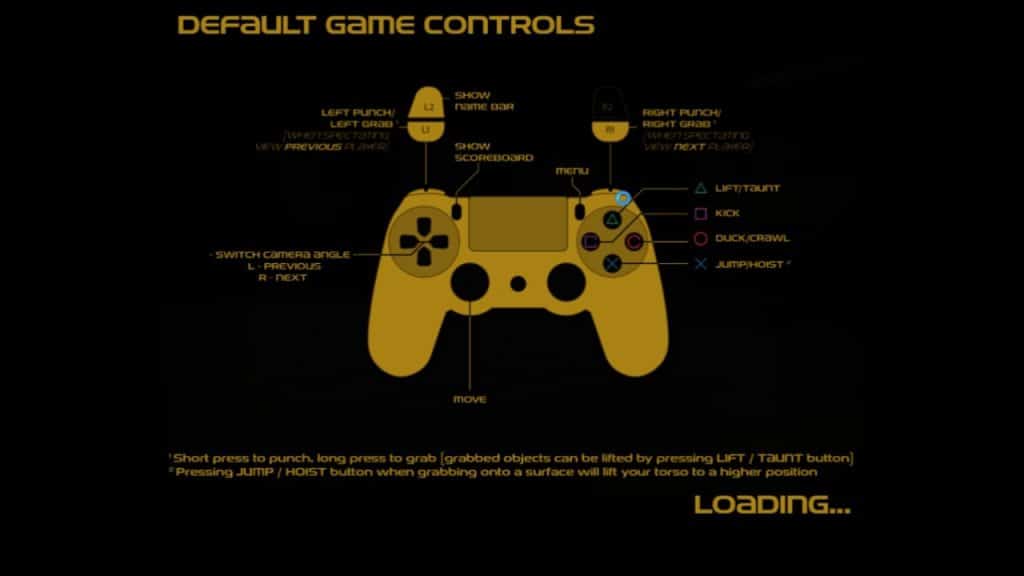 Remember, Gang Beasts is a game that celebrates friendship and rivalry. Collaborate with friends to develop strategies that can overpower the opposition, fostering camaraderie and teamwork.
Staying Ahead with Updates and Expansions
To stay at the top of your game, keeping up with the latest updates and expansions is crucial. The developers frequently release new content to keep the game fresh and exciting:
Anticipating New Features
Stay tuned to official announcements for upcoming features, which might bring in new controls or gameplay mechanics to master.
Gang Beast Controls: Community Events and Competitions
Participate in community events and competitions to test your skills and perhaps, win some bragging rights!
By taking a holistic approach to understanding Gang Beasts, you not only become proficient in controls but also a strategist, ready to conquer any challenge thrown at you.
Now that you're well-versed with the "gang beast controls" and the various facets of the game, you're all set to dive into this world of mayhem and laughter. So gear up and may the best beast win!
Emerging Strategies for Victory
Being proficient in Gang Beasts isn't just about knowing the controls; understanding the strategies that can steer you towards victory is equally important. Let's uncover some effective strategies that could give you an upper hand in the brutal yet comical battles:
Adopting Defensive Tactics
Sometimes, offense is not the best defense. Learn when to hold back and defend, utilizing the surroundings to your advantage. Defensive tactics might involve using obstacles as shields or evading attacks tactfully to tire your opponent.
Gang Beast Controls: Understanding Opponent's Behavior
As you play more, you'll start noticing patterns in your opponent's behavior. Use this knowledge to predict their moves and counterattack effectively, surprising them with well-timed moves and combos.
Fostering Community Connections
Gang Beasts isn't just a game; it's a community. Engaging with the community can enhance your gaming experience manifold. Here's how you can make the most of the community connections:
Sharing and Learning through Streams
Many gamers stream their Gang Beasts gameplay on platforms like Twitch and YouTube. Watching these streams can not only be entertaining but also educational as you pick up new tactics and strategies from seasoned players.
Gang Beast Controls: Fan-Created Content
The community often creates content such as fan-art, stories, and even memes that add a fun dimension to the Gang Beasts universe. Engaging with this content can enhance your connection with the game and its fan base.
Technical Tips for Smooth Gameplay
For a seamless gaming experience, taking care of the technical aspects is crucial. Here are some tips that might come in handy:
Optimizing Your Setup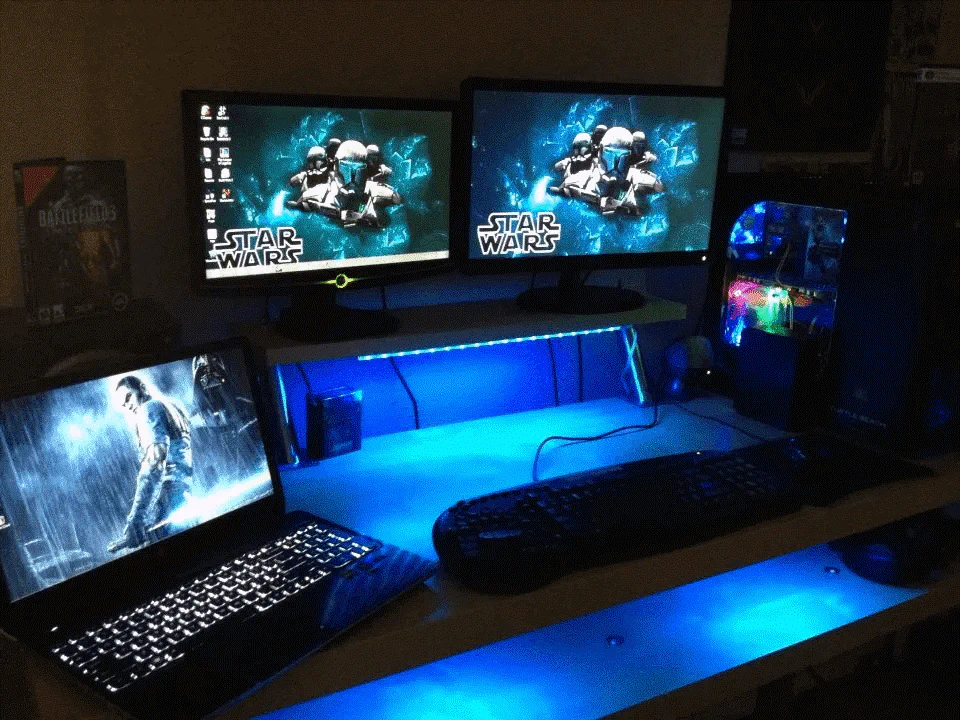 Ensuring your gaming setup is optimized can greatly enhance your experience. This might involve tweaking graphic settings or ensuring a stable internet connection for smoother gameplay.
Utilizing Support Channels
In case of any technical issues or bugs, knowing how to reach out to the support channels can be a lifesaver. Utilize official forums or support channels to report issues or seek assistance.
Looking Ahead: The Future of Gang Beasts
Gang Beasts continues to evolve, bringing fresh content and updates to the fans. Here's what the future might hold for this popular party game:
Gang Beast Controls: Potential Expansions and DLCs
The creators of Gang Beasts have hinted at potential expansions and downloadable content (DLC) to keep the game vibrant. Stay tuned to official channels for announcements regarding new content that might introduce fresh challenges and experiences.
Collaborative Events and Crossovers
In a bid to keep the community engaged, we might witness collaborative events and crossovers with other popular gaming franchises. Such events generally bring unique content, adding a new layer of excitement to the game.
Gang Beast Controls: Technological Advancements
With technology continually evolving, Gang Beasts might incorporate newer technological advancements to enhance the gameplay further.
This could mean improved graphics, smoother controls, or even integration with new gaming platforms.
Through mastering controls, adopting emerging strategies, fostering community connections, and staying abreast with the latest developments, you can fully immerse yourself in the entertaining world of Gang Beasts.
As you dive deeper, remember, the ultimate goal is to have fun and enjoy the quirky battles with friends. Happy gaming!