Inside GTA 6: What GTA 6 Leak Tell Us So Far
Anticipation for GTA 6 has been at an all-time high. Rockstar Games, the developer, has kept a tight lid on official details. However, that hasn't stopped GTA 6 leak from fueling fans' excitement.
From last year's significant hack that led to early gameplay footage becoming a viral sensation, to this year's comprehensive document leak, fans have been keen to dissect each byte of information.
The latest leak promises gameplay features that fans have desired for years, especially in the dynamic setting of Vice City.
Enterable Buildings: A Game-Changing Feature in GTA 6
According to the leaked document, GTA 6 promises to offer more "enterable" buildings than any of its predecessors. While the initial leaked footage showed just a few possible locations, it still hints at a richer, more immersive experience in the complete game.
The document points out, "A significant aspect of GTA 6 will be the abundance of enterable buildings, which will tie in directly with core gameplay elements like theft and robbery."
GTA 6 Leak: A New Level of Interaction in Vice City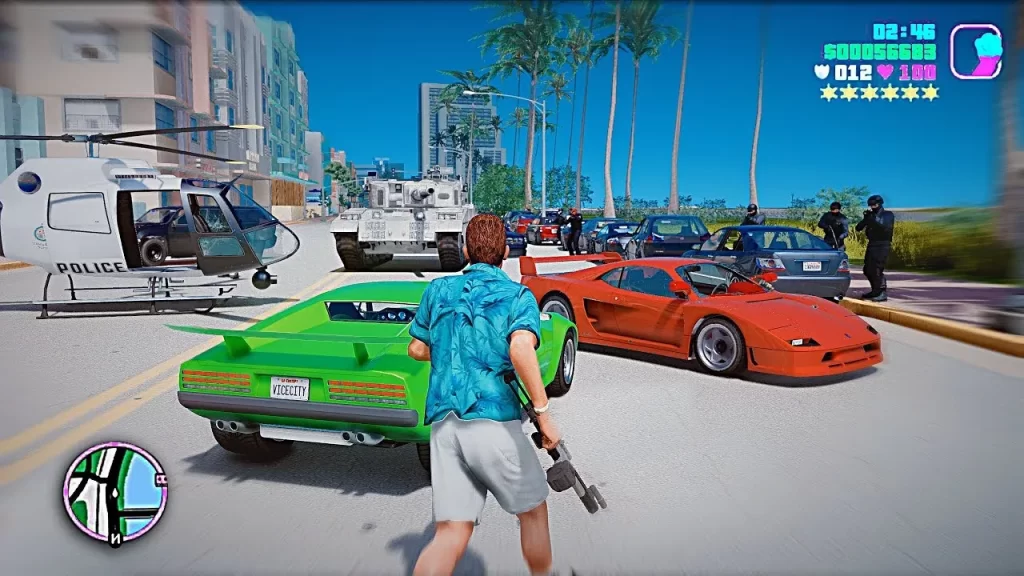 As revealed in the leaks, players won't be limited to the traditional GTA environments like bars, clubs, and restaurants.
The game is set to include new settings such as pawn shops, supermarkets, apartments, and even laundromats. This promises a deeper level of interaction and opportunities for gameplay within the notorious world of GTA.
Enhanced Robbery Mechanics
GTA V saw the introduction of robberies as a gameplay element, and it seems GTA 6 is ready to take this feature to the next level.
The two main characters, Jason and Lucia, come equipped with "loot bags" to stash away cash, gold, and other valuable items. A novel addition also allows players the option to loot vehicles, adding another layer of strategy to the gameplay.
GTA 6 Leak: More to Come: Just the Tip of the Iceberg
The latest leaks might have given us a mouth-watering preview, but it's essential to remember that these details only scratch the surface of what GTA 6 could offer.
More gameplay mechanics and features are likely to come, making the final product potentially groundbreaking in the action-adventure gaming arena.
A Look at the Timeline: When Will GTA 6 Arrive?
The most frustrating part for fans remains the lack of an official release date. Rockstar Games has yet to confirm the existence of GTA 6 officially. However, comments from Take-Two's CEO suggest that the game could potentially hit the shelves as early as 2024.
Final Thoughts: GTA 6 Leak
The plethora of leaks surrounding GTA 6 have only served to heighten the already palpable anticipation for the game.
These leaks promise not just improvements but revolutionary changes that could redefine action-adventure gaming. While official confirmations remain elusive, the leaked features, especially in terms of gameplay dynamics, make the wait for GTA 6 all the more exciting.
Only time will tell when Rockstar will lift the curtain on GTA 6, but until then, these leaks serve as a tantalizing glimpse of what could be the most dynamic and interactive GTA game ever.
GTA 6 Leak: Speculation Around New Gameplay Modes
Aside from the concrete details that have emerged from leaks, the rumor mill is buzzing with speculation on new gameplay modes that GTA 6 could introduce.
While none of this is confirmed, fans are hoping for more innovative multiplayer modes, better co-op options, and perhaps even some form of virtual reality integration.
As Rockstar has been known to push the envelope when it comes to game mechanics and features, these wishes might not be too far off the mark.
Fan-Requested Features: What Could Make it to GTA 6?
The GTA community is a vocal one, and over the years, players have compiled wishlists of features and tweaks they'd like to see in future installments.
Some of the top requests include more interactive NPCs, dynamic weather affecting gameplay, and even the possibility of customizing the main characters to a higher degree.
While Rockstar hasn't confirmed any of these, the company has a history of listening to its player base.
Storytelling: What We Can Expect
GTA titles are known for their compelling narratives, filled with memorable characters and intricate plotlines.
Given that GTA 6 is expected to raise the bar in terms of gameplay, one could also expect a similarly groundbreaking narrative. Fan theories suggest multiple storylines based on choices that could affect the game's ending, providing higher replay value.
Other speculations revolve around the possibility of the narrative connecting to previous GTA titles, creating an expansive GTA universe.
The Role of Music and Radio Stations
One of the hallmarks of GTA games has been their excellent use of music through in-game radio stations.
As GTA 6 is set to be the most immersive experience yet, it's almost a given that the game will feature a wide array of musical selections. Leaks have hinted at the return of favorite radio stations, but there could also be new additions that feature more genres of music.
It's also intriguing to think about how music could play into gameplay elements, such as affecting character mood or even skill levels.
GTA 6 Leak: The Evolution of Online Gameplay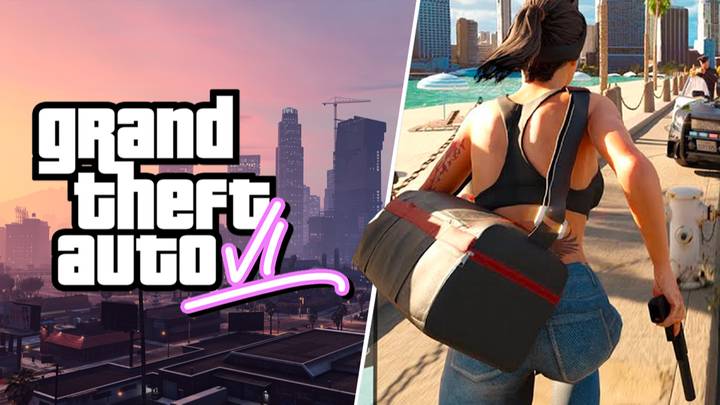 GTA Online has been a massive success for Rockstar, offering players a continually evolving world to explore and engage with.
It would be unthinkable for GTA 6 not to have a robust online component. The leaks have been relatively silent on this aspect, which makes it even more mysterious. Could Rockstar be planning a complete overhaul of online gameplay?
The possibilities range from a more dynamic economy to player-created content, which would align with the trend of sandbox games allowing for greater user customization.
Economic System and In-Game Purchases
The inclusion of pawn shops and supermarkets in GTA 6 as per the leaks suggests an even more complex economic system in the game.
Players might have to manage resources more carefully and make choices that have a more significant impact on their finances. In-game purchases, possibly through microtransactions, could also play a role, although this remains a contentious issue among fans.
Wrapping Up
As we inch closer to an official announcement from Rockstar Games, the leaks and speculations keep the excitement at fever-pitch levels. From game-changing features like enterable buildings to fan theories and wishes, GTA 6 promises to be a milestone in gaming history.
While the leaks have given us tantalizing clues, the true scope of the game remains hidden, making the anticipation all the more thrilling. As we wait for what could be the most dynamic and groundbreaking GTA title ever, all we can do is keep our fingers crossed and our eyes peeled for the next big reveal.
Potential Platforms for GTA 6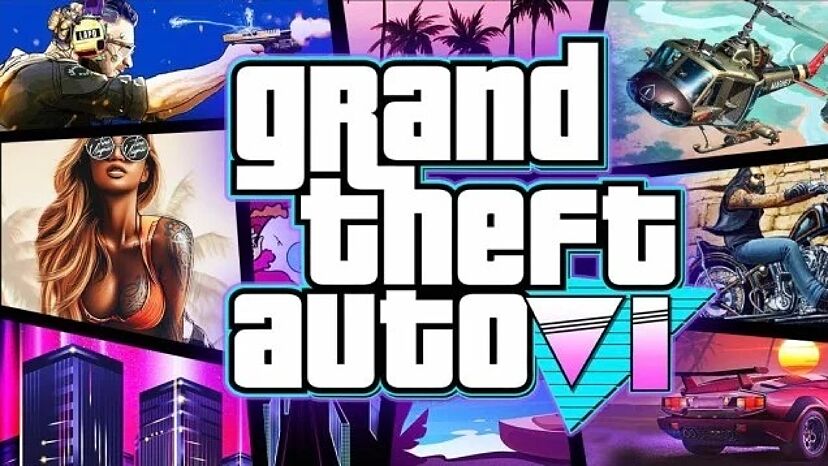 While leaks and rumors have covered many aspects of GTA 6, the platforms on which the game will be released remain a subject of speculation.
Given the powerful hardware available today, expectations are high for an optimized game that could even take advantage of next-gen console capabilities.
This could include shorter load times, more detailed environments, and perhaps even ray tracing technology for more realistic lighting and reflections.
Moreover, there's a question of whether Rockstar might develop a version specifically tailored for cloud gaming services, thereby making GTA 6 more accessible than ever.
GTA 6 Leak: Concerns About Modding
Modding has always been a significant part of the GTA community, allowing players to add new features, characters, and even entire storylines to the existing game.
However, as games get more complex and online components become more integrated with the single-player experience, modding becomes a complicated issue.
Rockstar has generally been supportive of the modding community, but how this will pan out in GTA 6 is yet another eagerly awaited detail.
Sustainability and the Longevity of GTA 6
Given the long lifespan of GTA titles, particularly the astounding success of GTA V and its online component, GTA 6 is expected to be a game that players will engage with for years.
As such, post-launch support, in the form of updates, DLCs, and community events, will be crucial to the game's longevity. The adaptable architecture could allow for an ever-changing game world, seasonal events, and perhaps even tie-ins with other Rockstar titles.
The Final Takeaway: GTA 6 Leak
As we continue to wait for official news about GTA 6, the leaks and speculations that are already available paint a vivid picture of a game that aims to redefine what an open-world action-adventure can be.
While details remain sketchy and unconfirmed, the level of detail and innovation expected out of GTA 6 is undeniably high.
From advanced gameplay mechanics to an immersive world filled with possibilities, GTA 6 could very well be the game that sets a new standard for what's achievable in the realm of interactive entertainment.
Until then, all we can do is speculate and wait for Rockstar Games to lift the curtain on what could be a defining moment in video game history.