GTA Online is Rolling Their Biggest Update Ever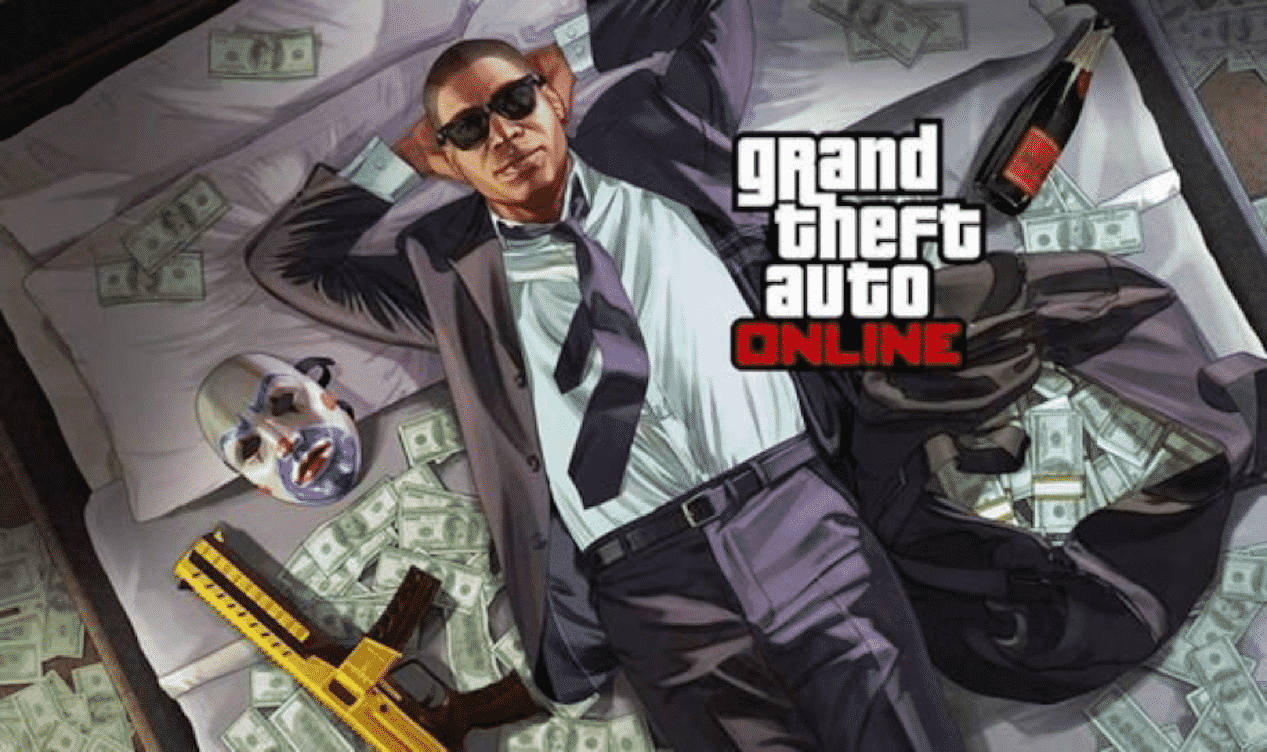 Most people hoped to see a new GTA VI alongside the release of the next-gen consoles from PlayStation and Xbox. Unfortunately, we won't see a new Grand Theft Auto in the near future, which made fans very disappointed.
However, Rockstar seems to have an answer to this problem since some rumors got out that they are working on the biggest update ever for GTA V.
GTA V features a huge map with plenty of things to do, but over the years, players have explored every corner of it and want some changes. Fortunately, in the rumors of the new update, we saw a potential map expansion, which is the first time Rockstar decided to change the map in the history of the game.
There are also other reports for new heists that are added to the game to keep players engaged and busy until the new game is released.
All of the rumors come from Rockstar Mag, which claims that it's heard such information from more than one source. Also, the new Gorillaz GTA 5 music video has been taken down since it teased a new island located at the end of it.
Besides such evidence, Rockstar Mag points out that during their latest earnings call from their parent company of Rockstar Games, the CEO Strauss Zelnick told the investors that they should expect the biggest ever quarter for GTA Online to close their fiscal year. Since the SEO is expecting a huge rise in popularity in GTA Online, there must be some new changes that will attract players to get back to the heists.
Zelnick also pointed out that both Grand Theft Auto Online and their latest Red Dead Online will receive a major update later this fiscal year.
He also pointed out that there will be a new location and new heists that will make the game more exciting.
According to Rockstar Mag, the map expansion is very big, which is why this update is called the "the biggest update ever."
GTA Online had some pretty massive updates in the past, including the long-awaited opening of the Casino. This update allowed new player housing, customization options, new multi-faceted heist, and new missions.
Additionally, Rockstar confirmed that GTA Online would be free for all PS5 owners for the first three months after the launch of the next-gen console.
The new PS5 will also feature an expanded and enhanced version of GTA 5's single-player story, which will bring back the excitement for all players that don't want multiplayer.
Rockstar also rumored a new summer update that will offer "a fun mix of diverse new content from the game's massive array of experiences to enjoy."
When Will They Release The Update
Unfortunately, we still don't have an official release date for the new update. As we mentioned before, the CEO of the company said that it is going to happen before this fiscal year ends on April 1, 2021.
There are rumors that Grand Theft Auto will receive an update next month, but we still don't know if this update is going to be their "biggest update ever."
Final Words
It has been more than seven years since their latest Grand Theft Auto, and they are still trying to keep the game alive by featuring new content. Despite the fact that we are talking about an old game, GTA V still climbed to the top PlayStation Store Sales in August.
Almost as unexpected as Authentic winning this year's TwinSpires.com Kentucky Derby, but it proves how Rockstar is quite good at milking this game.
We all hoped that we would see a new GTA VI with the release of the new next-gen consoles, but it seems that that will not happen.
Rockstar is known for surprising us with unexpected releases, and maybe this biggest update ever is a distraction from the new GTA VI release. Even though such a thing is very unlikely to happen, we just have to use our imagination and hope to see a new game in the near future.