In recent times, TikTok has become a hub for various trends and challenges, some more peculiar than others. One of such oddities that has captured the attention and intrigue of users is the "how did Dora die" trend.
But what exactly is this phenomenon, and why has it become a viral sensation? In this guide, we delve deeper into this trend that has taken the internet by storm, leaving many scratching their heads in bewilderment.
The Genesis of the "How Did Dora Die" Trend

The "how did Dora die" trend isn't exactly a new phenomenon. This odd query first appeared on the TikTok landscape last year, only to make a resounding comeback in 2023.
But what does this trend entail, and why is it centered around the popular cartoon character, Dora the Explorer?
For those who might be unfamiliar, Dora the Explorer is a beloved character who embarks on various adventures accompanied by her monkey friend, Boots.
Over the years, this character has not only become an integral part of children's television but has also found a place within the internet meme culture.
The trend involves individuals filming their reactions before and after uncovering the supposed circumstances of Dora's death through an internet search, and sharing these reactions on TikTok, thereby generating a massive wave of views and likes.
The Unsettling Query: Did Dora Meet a Tragic End?
How Did Dora Die: Is There Truth to the Rumors?

To address the burning question on everyone's minds – No, Dora did not meet a tragic end as speculated.
However, that hasn't stopped the theory from proliferating and generating an array of imaginative, albeit morbid, theories about how Dora could have possibly met her end.
The Origins of the Death Theories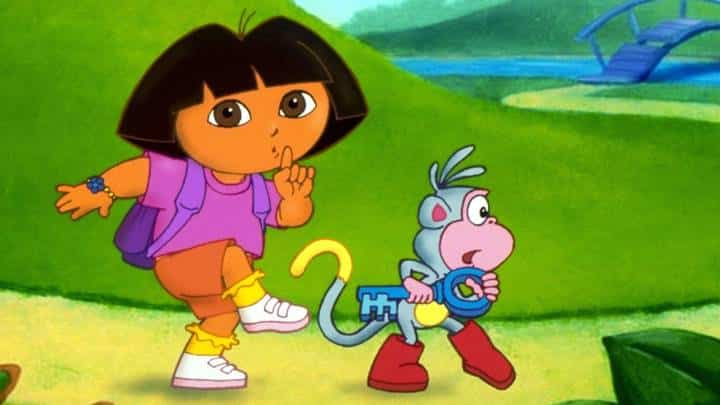 It appears that the roots of these death theories can be traced back to a fan-made music video titled "Dora No More" which was uploaded by TheStringiniBros in 2012.
This video, which has garnered over 11 million views, creatively illustrates several speculative circumstances surrounding Dora's death, accompanied by a warning note emphasizing the dangers associated with exploring.
How Did Dora Die: The Power of Reaction Videos on TikTok

Despite being fictitious, these morbid narratives have fueled a series of reaction videos on TikTok, where users showcase their shock and amusement at the various theories surrounding Dora's "death".
This trend, though dark, has served as fertile ground for content creators looking to engage their audience with unique and reactive content.
The Evolution of Dora the Explorer
Dora the Explorer, the central character of this quirky trend, has been a staple in children's television since her debut in the year 2000.
The character, known for her love for adventures and her unyielding spirit, has managed to carve a niche in the hearts of many over the years.
Dora's popularity has transcended beyond the television screens, finding a place in video games, merchandise, and even inspiring a live-action film.
Let's take a walk down memory lane and appreciate the evolution of Dora and how she became a character around whom such curious trends revolve.
How Did Dora Die: Dora's Cultural Impact
Over the years, Dora has been recognized not just as a children's cartoon character but also as a cultural icon. She represents a bold and fearless female protagonist who breaks stereotypes and embraces diversity.
Dora has also been praised for her bilingual (English and Spanish) dialogues, which have encouraged language learning among children. In this section, we could explore how Dora has influenced popular culture and left an indelible mark on its audience.
Analyzing the Popularity of Morbid Curiosities
The "how did Dora die" trend is just one example of a broader phenomenon where users indulge in morbid curiosities, often resulting in virality.
The internet, and platforms like TikTok in particular, have become fertile grounds for bizarre trends that gain momentum quickly and captivate audiences globally.
Here, we can delve into the psychology behind these trends and understand what fuels the growth of such peculiar narratives in the digital space.
The Power of TikTok Trends
TikTok has carved out a reputation for being the breeding ground for various trends and challenges.
From dance routines to reaction videos, the app has managed to keep its audience engaged with a continuous stream of creative content.
In this segment, we can explore how TikTok has revolutionized content creation and consumption, and why it serves as an ideal platform for trends like the "how did Dora die" narrative to flourish.
Conclusion: How Did Dora Die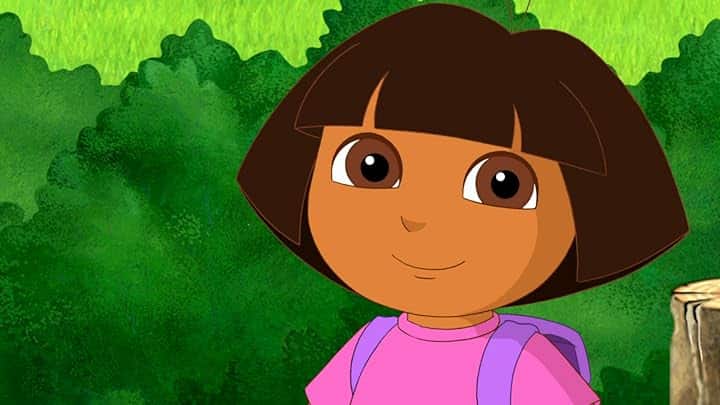 To wrap up our discussion, we will summarize the various facets of this trend and the curious case of Dora's 'death'.
From the origins of the character to the proliferation of morbid curiosities on platforms like TikTok, this guide aims to provide a comprehensive insight into this unusual trend that has captivated the imagination of many.
Moreover, we will reflect on the broader implications of such trends and how they reflect the changing dynamics of content consumption in the digital era.
Through the expansion of these sections, we can develop a well-rounded article that not only explores the "how did Dora die" trend but also delves into the deeper aspects of internet culture and the evolution of content on platforms like TikTok. Let me know how you'd like to proceed!
How Did Dora Die: How Social Media Fuels Trends
The Role of Hashtags in Virality
In the age of social media, hashtags have played a pivotal role in fueling trends. The 'how did Dora die' trend is no exception.
When users on platforms like TikTok attach a specific hashtag to their videos, it creates a chain that others can easily follow and contribute to.
Hashtags work like wildfire, uniting people with similar interests and fostering a community of trend followers and creators.
In this segment, we can explore how hashtags have the power to make any topic trend within a matter of hours, and how they have redefined social media dynamics.
User Engagement and Algorithm
The 'how did Dora die' trend, like many others on TikTok, owes its viral status to user engagement and the platform's algorithm which adeptly picks up on trending topics and pushes content that resonates with the masses.
TikTok's algorithm is built to capitalize on user engagement; the more users interact with a type of content, the more such content is promoted, creating a feedback loop that sustains and amplifies the trend.
A discussion about the intricate workings of social media algorithms and how they aid in the proliferation of such trends can be a rich addition to the article.
How Did Dora Die: Impact on Content Creation
Innovations in Reaction Videos
Reaction videos have become a genre in themselves, offering a platform for users to showcase genuine or exaggerated reactions to various online content.
The 'how did Dora die' trend brought with it a wave of reaction videos, where users filmed themselves before and after googling the term.
In this segment, we can explore the art and science of creating engaging reaction videos and how they have been a vital part of content creation on platforms like TikTok.
The Meme Culture
Another angle to consider is how trends like these become a part of the broader meme culture. Memes have become a significant aspect of online discourse, often carrying inside jokes, references, or trends like the 'how did Dora die' narrative.
Discussing how Dora's supposed demises have been integrated into meme culture, with a sprinkle of humor and creativity, would be an interesting addition to the article.
How Did Dora Die: Ethical Considerations of Morbid Trends
Influencing Young Minds
As we delve deeper into the phenomenon of the 'how did Dora die' trend, it becomes essential to discuss the potential influence such trends can have on young minds.
The trend, although fictional and humorous for many, revolves around the demise of a character beloved by children.
This section could explore the responsibilities content creators have in ensuring the psychological well-being of younger audiences and the ethical boundaries of creating content that might be perceived as morbid or dark humor.
How Did Dora Die: Preserving the Sanctity of Childhood Icons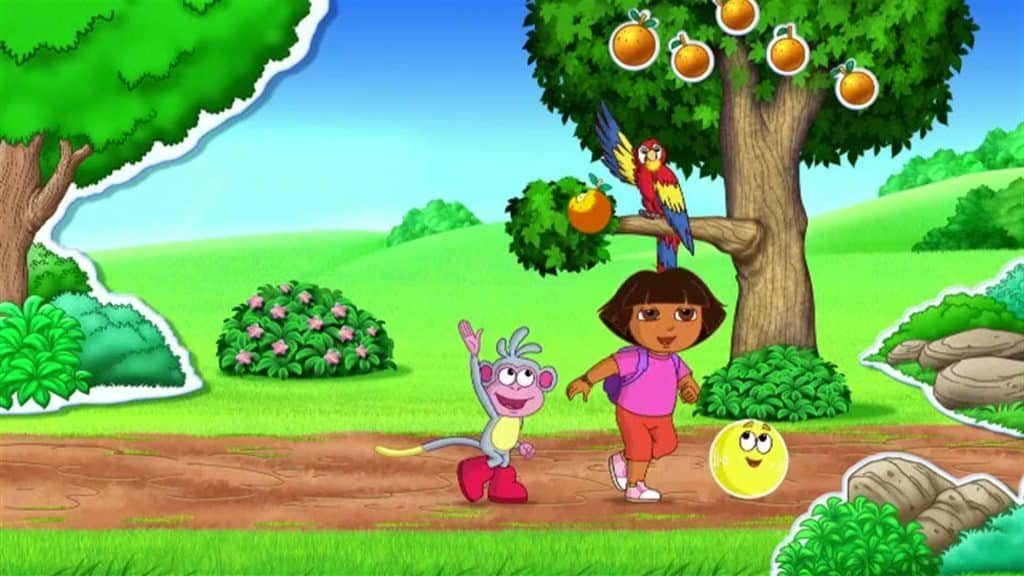 While Dora has become a character subjected to various online trends, many argue that it is essential to preserve the sanctity of childhood icons.
This segment can discuss the delicate balance between leveraging popular characters for content creation and ensuring that these figures remain symbols of innocence and learning for the younger generation.
By exploring these additional facets, we can create a comprehensive and engaging article that not only covers the viral trend but also delves deep into the intricacies of online culture, content creation dynamics, and ethical considerations surrounding such trends.