Small Businesses are the backbone of the US economy. A total of 32.5 million small businesses exist in the US and these businesses employ 46.8% of the private workforce. This is tremendously significant in a time where covid has ravaged the business landscape. Small businesses were the most significantly impacted by the pandemic as they had the least amount of capital on which to fall back. As such, it is vital that small businesses are able to access lines of credit in 2022. The ability to access lines of credit is reliant on a solid credit history and score.
Establishing an LLC
Business credit has never been easier to build than it is in 2022. There are a plethora of options when it comes to building business credit and they are all straightforward and easy to understand. The first step to building business credit is to establish your company through the proper channels. This will often involve incorporating into a legal entity such as an LLC. Banks and other entities which extend lines of credit are far more likely to offer a loan to a company that is an LLC because this entity protects the company from the owners liabilities and vice versa.
Establishing Credibility
Establishing your business as credible is also an important step in creating a foundation for building business credit. There are certain simple steps which can increase credibility of your business. These include obtaining an Employer Identification Number (EIN) which is necessary to open a business bank account, another important aspect of establishing the credibility of your business. Other steps which increase credibility are things like having a professional and accessible website which effectively represents your business. This includes detailing who the business is, who the businesses customers are and how the business interacts with its customers. Lenders run background checks before issuing loans and one of the things which they search for is a business phone line. Having such a phone line increases the credibility of your business as well as providing a method for potential customers, and investors, to contact your business.
Net-30 Vendor Accounts
Developing Net 30 vendor accounts is a reliable manner of increasing your credit score. These accounts allow your business to purchase goods and services from a vendor and provide your business 30 days to pay for these goods and services. Most of the Net 30 business vendors report the payments made under this structure to the major business credit bureaus. This will help your business establish tradelines on your business credit profile which will build your business's credit. Paying these Net 30 accounts early will drastically increase your credit score and will turn a good credit score into a fantastic one.
Business Credit Cards
Taking out a business credit card is another way of developing your business credit score. A business credit card is a fast way of developing your business credit score. Spending less than 50% of your credit limit per month and paying back this card early are very reliable and efficient methods of increasing your business credit. Spending less than 50% of the credit limit is a method of being approved for greater credit limits over time. Additionally, getting an in store credit card from a store which your business frequently uses is another solid way of developing credit. This can be from a store such as an office supply store or a large department store which your business frequents.
The Goal
The ultimate method of obtaining business credit is to acquire a business loan. This is also the most difficult as it requires that your business has an already established credit score. However, this is the best way to grow your business as it provides you with the most possible capital for growth. For more information on how to build business credit quickly and reliably The Really Useful Information Company (TRUiC) has a wide array of resources which can help your business.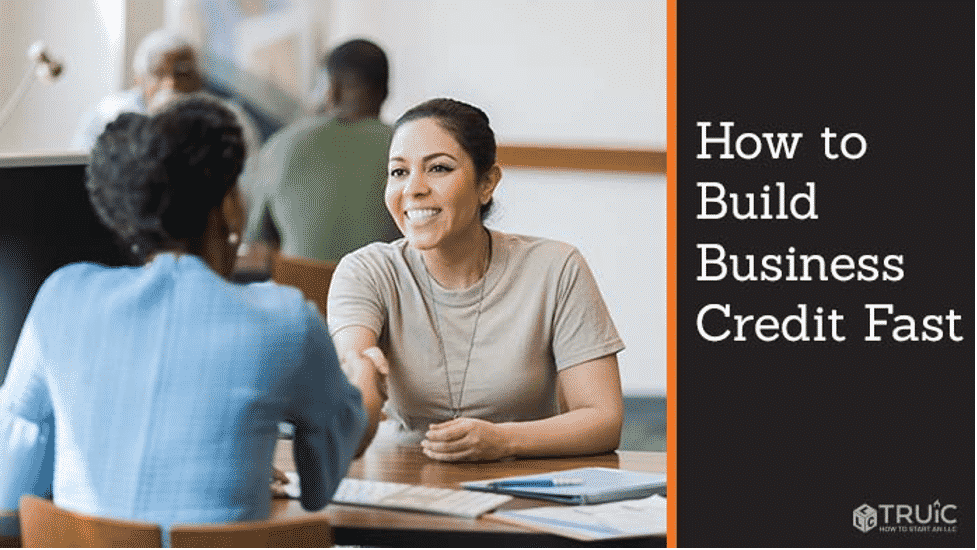 Final Thoughts
Building business credit in 2022 has never been easier but it requires diligence and hard work on the part of your company. The most important steps to follow are to incorporate your business into a legal entity and establish a business bank account. These provide the foundation for establishing the credibility of your business to potential lenders and for establishing your businesses viability.