In the modern-day era, every big or small business uses at least some form of a marketing strategy to increase its business exposure. There are countless marketing tools and techniques that can help you and your business grow, but social media has the capacity to propel you to new heights of marketing.
Social media is not just an idea for marketing business anymore, it's a must. The ability to communicate between customers and businesses changes the game at its core. If you are looking to start growing your brand or business by using social media but are still learning the ropes of marketing, make sure to keep reading.
Select the right social media platform
More than half of young people these days are using social media platforms like Facebook or Instagram. Facebook boasts nearly 3,5 billion monthly users while Instagram is the platform that's favored by younger audiences, especially adolescents. Choosing a social media platform where people spend a great deal of time like Instagram means that your business or brand exposure potential is greater.
Once you pick your platform of choice, your best route to take will be to set SMART – specific, measurable, attainable, relevant and timely – goals. Organically increasing Instagram followers yields the best results as this means that you have real people as followers. With the right Instagram followers, you are not just crunching numbers but building a whole community with which you can openly communicate. The simpler way of growing your following through bots and fake users will eliminate the word-of-mouth exposure which is crucial for newly started businesses and will likely hinder further brand development.
Content strategy and consistency
Another important factor is a carefully thought out content strategy plan that will make sure that your resources and time are not wasted in vain. Posting just for the sake of posting won't get much done. On the other hand, relevant and fresh posts about new offers and services will feed the stories of potential customers with crucial information about you and your business.
Engage your customers
Both Instagram and Facebook value comments over likes. When you place your business or brand on social media, potential customers will expect you to be social and active with regular posts and updates. Active communication and a focus on an open-communication output and not just a profits and sales attitude will drastically increase retention. In turn, this will make people start to respect and endorse your brand.
The best way to do this is to simply create a Facebook group where you can communicate with your customers on a daily basis and develop a relationship based on client-business trust. It's a great idea that you create social media posts like inspirational quotes, wholesome photos, instead of just advertisements from time to time. This will show your community that you care about their relationship and not only about making sales.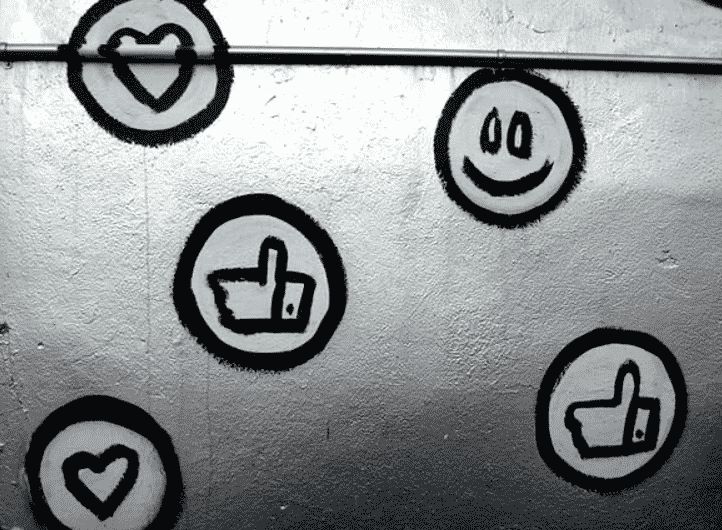 What about the competitors?
Keep a firm eye on the competitive scene. This will not only provide you with knowledge of how things are moving in the field of marketing but might also inspire you with some of their unique ideas. While you can learn a lot from competitors by closely monitoring the way they engage with their customers and how they communicate their brand, you should always strive to be original with just a sprinkle of inspiration evoked by a competitor.
Other than monitoring rival companies and brands, making frequent follower analysis is a great way to keep tabs on your audience and their frequency of post-likes. This will give you valuable insights and allow you to craft posts and advertisements that are tailor-made for your customers.
The potential of Social Media stories
The swipe-up option for social media stories should become one of your platform priorities. By posting stories on Facebook and Instagram when you're hosting events, new offers or even an upcoming live video, the chances of increasing exposure through swiping improves drastically. An occasional live podcast where you can receive feedback from your followers can help you keep track of your customer service situation.
How much should you be spending on social media marketing?
The answer to this question is not clear as every business has different budgets and values. To start out, the best bet would be as little as possible. Try to test out the waters when it comes to the product you're offering, see how people respond to it, find the mediums that work best, and eventually focus your money on them.
Final thoughts
Social media has taken over the world in a maelstrom and has become integrated into nearly every facet of our daily lives. While social media advertising strategies can be pretty deep, a carefully thought out content plan with a focus on increasing organic followers can exponentially increase your brand's value and market presence.
The communication/feedback possibilities that these platforms provide you with make it extremely easy to keep your finger on the business pulse as well as to communicate ideas and troubleshoot with customers.