Accidents can be frightening and cause us to experience both physical and mental stress. Our minds may feel disorganised, anxious, or depressed after a shocking occurrence.
We must take care of our minds just as we would treat a bump or wound.
This article will provide you with advice on how to recover mentally from an injury and how to stop such feelings from building up in the future. It's critical to understand that we may assist ourselves and that we are not acting alone.
We can make our road to recovery more accessible and more successful by comprehending and implementing specific steps.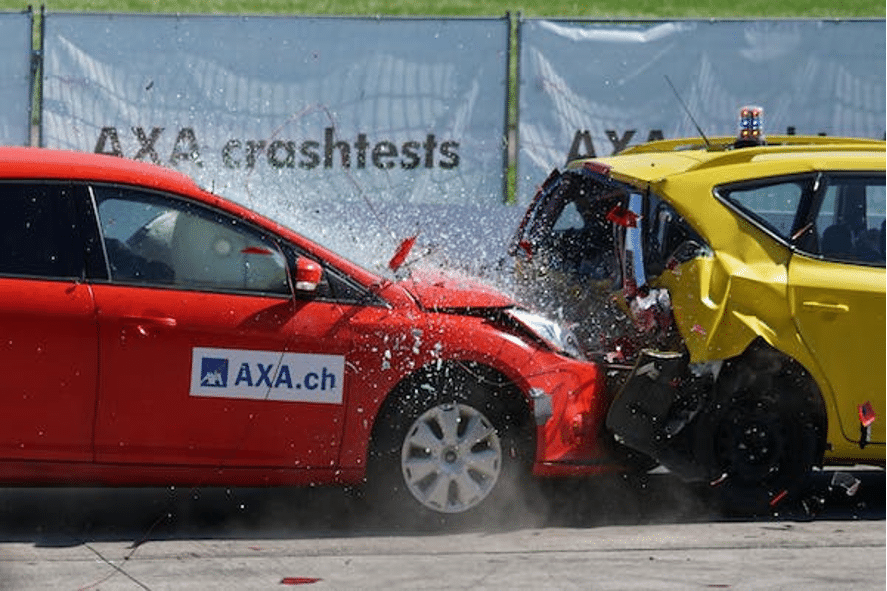 Identifying the Traces of Trauma
The effects of trauma can appear in a variety of ways, from emotional reactions to physical manifestations.
Emotional Responses
Shock and Denial: Right after an accident, you might feel dazed or find it hard to accept what just happened. It's like your mind is trying to buffer the shock.
Anger and Frustration: Feelings of anger can bubble up post-accident. This isn't just about the incident but the sudden disruption and changes it brings.
Gloom and Despondency: After the initial shock wears off, you might feel a weight of sadness, especially if the accident introduced significant challenges in your life.
Accidents can make us feel vulnerable and uneasy about prospective threats by shaking our self-assurance and sense of security.
Physical Reactions
Our bodies often echo what our minds are going through.
Troubled Sleep: Difficulty in falling asleep or disturbing dreams can be signs that your mind is still grappling with the incident.
Constant Tiredness: Even after resting, you might feel drained. This weariness isn't just about the body but the emotional strain as well.
Fluttering Heart: Feeling your heart race unexpectedly can indicate underlying anxiety or stress from the accident's memories.
Unexplained Pains: Sometimes, emotional stress can show up as physical pain or discomfort without any apparent medical cause.
Changed Behaviours
Our daily behaviours can provide clues to our inner emotional world.
Altered Eating Habits: You might eat too much or too little as a way to handle emotional stress.
Preferring Solitude: Avoiding friends or social situations can indicate that you're dealing with internal emotional upheaval.
Steering Clear of Memories: If you're consciously avoiding situations or places linked to the accident, it's a sign that the event still weighs heavily on you.
Recognising these symptoms is the first step towards healing. Remember, reaching out for support, be it from friends or professionals, can guide you on the path to recovery.
What To Do Right After an Accident
When an accident happens, it can throw everything off balance. Not just our bodies, but our minds can feel a bit shaken up too.
Let's break down some essential steps to take immediately after such an unexpected event.
Get Checked by a Doctor
Look for Any Physical Hurts: Sometimes, after an accident, we might not feel pain straight away because our body is in shock. That's why it's crucial to see a doctor to make sure there aren't any hidden injuries.
Spot Early Signs of Emotional Stress: While you're getting checked out, it's a good idea to talk about how you're feeling inside, and mentally.
The doctor can give some advice or even introduce you to someone who knows a lot about emotions and can help further.
Let Someone You Trust Know
After you're sure you're okay physically, reach out to a family member or a close friend. They can offer a listening ear, a comforting word, or even help in ways you hadn't thought about.
Take a Moment Before Making Big Choices
Everything can seem a bit foggy after an accident. This probably isn't the best time to make big decisions about things like work, where you live, or what steps to take next about the accident itself. Give your mind some time to clear.
Keep a Record of What Happened
Writing Can Help: Sometimes, putting pen to paper and writing down what you felt and saw can help make sense of things. Plus, if later on, you want to talk to someone about the accident, like a counsellor, having your feelings written down might be helpful.
For Official Stuff: It's smart to note down the details—like where it happened, who was there, and what exactly took place. Pictures or names of people who saw it can be really useful, especially if you need to explain the accident to someone like the police or an insurance person later on.
Ways to Get Through It
So, you've been in an accident. Besides the bruises or maybe a broken bone, you might also feel pretty messed up inside your head. That's understandable. Here are some steps you can take to feel better mentally after something like this happens.
Talking It Out
Seeing a Therapist: It might sound formal, but speaking to a counsellor can help you understand how you're feeling. They're trained to give you ways to handle what's bugging you.
Join a Support Group: Sometimes just knowing you're not alone can make a world of difference. In a group, you can share your own story and listen to what others are going through, and that can be pretty healing.
Cognitive Behavioral Therapy (CBT)
Changing the Way You Think: Sometimes we can be our own worst critics, especially after something major happens to us.
CBT is a way to recognize those bad thought habits and learn how to turn them around.
Maybe Medicine
If you're feeling down or anxious all the time, medication might help. But don't decide this on your own. Always talk to a psychiatrist—a doctor who specialises in mental health—because they can figure out the best plan for you.
Mindfulness and Breathing
Meditation: Taking a few minutes to just breathe and be present can be calming. It's like a timeout for your brain.
Deep Breathing: Whenever you feel anxious or super stressed, try taking slow, deep breaths. It's like a mini-reset for your mind.
Move Your Body
Exercise: Even a quick walk around the block can help. Exercise releases good-feeling chemicals in your brain.
Yoga: If you like stretching and also want to relax your mind, yoga is like a two-for-one deal. It's good for your body and it can help you feel more balanced inside, too.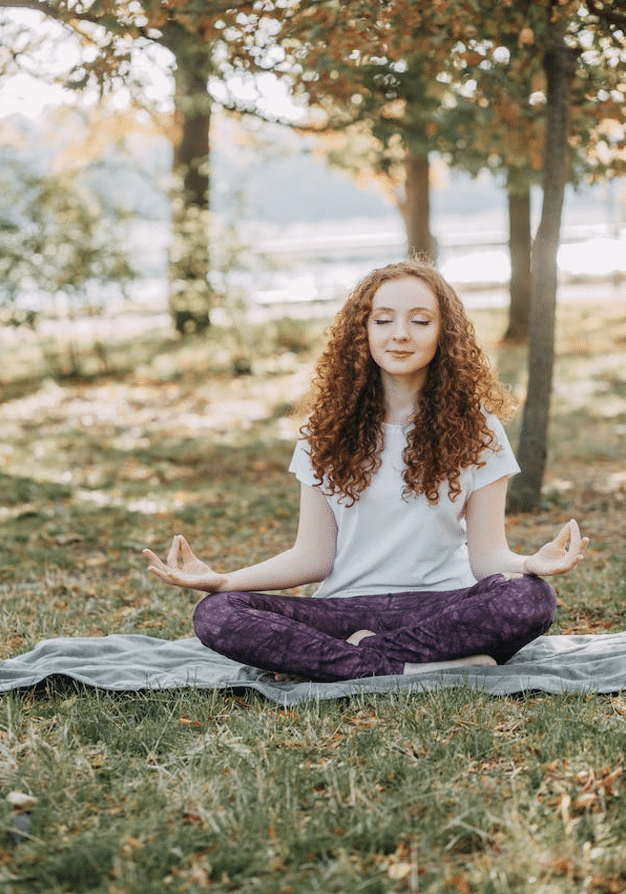 Steps to Stop Future Mental Hurts
Getting Used to Tough Stuff Slowly:
Some things or memories might make you feel really bad or scared. There are ways to face these bit by bit so they don't seem so scary over time.
Learn About Mental Hurt and Healing
Knowing about the hurt your mind feels and how to get better can make you feel stronger. You can read up, chat in groups, or attend talks. The more you know, the better you handle things.
Build a Circle of Trust
Friends, family, or community groups are like your team. When times get tough, they're there for you. They can chat, give advice, or just be there to listen. It's good to keep them close.
Chat with Mind Experts Regularly
It's a smart move to talk to professionals who know about mental health, even if you feel okay. They have a way of spotting things you might miss and can give you tools to feel better.
Have a Go-To Plan for Rough Days
Imagine having a special plan for when you feel down. This could be numbers to call, things to do that calm you, or notes that remind you of happy times. It's like having a safety net for your feelings. So what impacts do car accidents have on people?
Impact of Car Accident On Mental Health
In the aftermath of car accidents, there's more than just physical damage to contend with. Often, individuals grapple with a surge of emotional distress, which can be as debilitating as any physical injury.
This torrent of feelings can cloud judgement and hamper one's capacity to handle the immediate situation. It's during such turbulent times that the expertise of a skilled car accident lawyer becomes invaluable.
These legal professionals not only navigate the intricate legal processes but also strive to secure the most favourable settlements for their clients.
Their support ensures that victims can focus on healing while the legalities are managed with competence.
FAQs
How do you deal with emotional trauma after an accident?
Engage in therapy and find comfort in supportive relationships to process emotions.
How do you recover emotionally after an accident?
Embrace self-care routines and always consider seeking guidance from mental health professionals.
How can you prevent mental trauma?
Be proactive in understanding trauma; fortify your social connections for support
How do you treat accident trauma?
Engage with mental health experts to explore the best therapy methods tailored for post-accident trauma.
What is the first line treatment for trauma?
Trauma-focused cognitive-behavioral therapy (TF-CBT) is typically the initial recommended approach for trauma treatment.
Conclusion
Healing your mind after an accident isn't a one-size-fits-all thing. Everyone's journey is unique. But what's key is to know when you need a helping hand, whether from experts or loved ones. As we come to the end, always remember, with the right support and each new day, things get a bit better. Your strength grows, and so does your ability to bounce back from tough times.