Building a robust business infrastructure, developing an innovative product, and harboring a strong customer relationship are integral to a successful venture. But all of these aspects amount to nothing if you don't have a healthy work environment for your employees.
The reasons are simple. A positive work environment not only makes your employees feel safe, but also allows them to fulfill their duties with ease. With a happy and efficient workforce, you can reap the rewards of increased productivity and improved employee satisfaction alike.
If you are trying to bring these benefits to your business, you would be relieved to know that establishing a positive work environment is not a massively difficult feat. A little attention here, a few efforts there, and you can achieve this goal without any strain.
To help you through the process, here's how to create a positive work environment.
Ensure a Straightforward Onboarding Process
It's often said that the first impression is the last impression. This holds true in terms of the workplace. If an employee's initial experience with your organization is negative, shaking off that memory can become quite difficult. Due to this reason, you need to pay attention to ensure a seamless onboarding process.
This includes employee orientation and initial training. But even before you get to these stages, performing quick screening processes such as a background check for employment can save you from a world of trouble. This also makes sure that your business becomes known for its straightforward approach instead of wasting anyone's time.
Establish Clear Policies for Employee Safety
Regardless of the nature of your business, it's important that your employees feel safe in fulfilling their everyday tasks. This includes the assurance of physical protection and mental well-being. As a result, they can put the thought of negative workplace experiences at bay and perform their activities to their maximum potential.
Keeping this in mind, make sure to introduce policies that tackle difficult yet important topics, such as workplace discrimination and any type of harrassment. By using a policy management software, you can give your employees the peace of mind they need on a regular basis.
Encourage Teamwork and Collaboration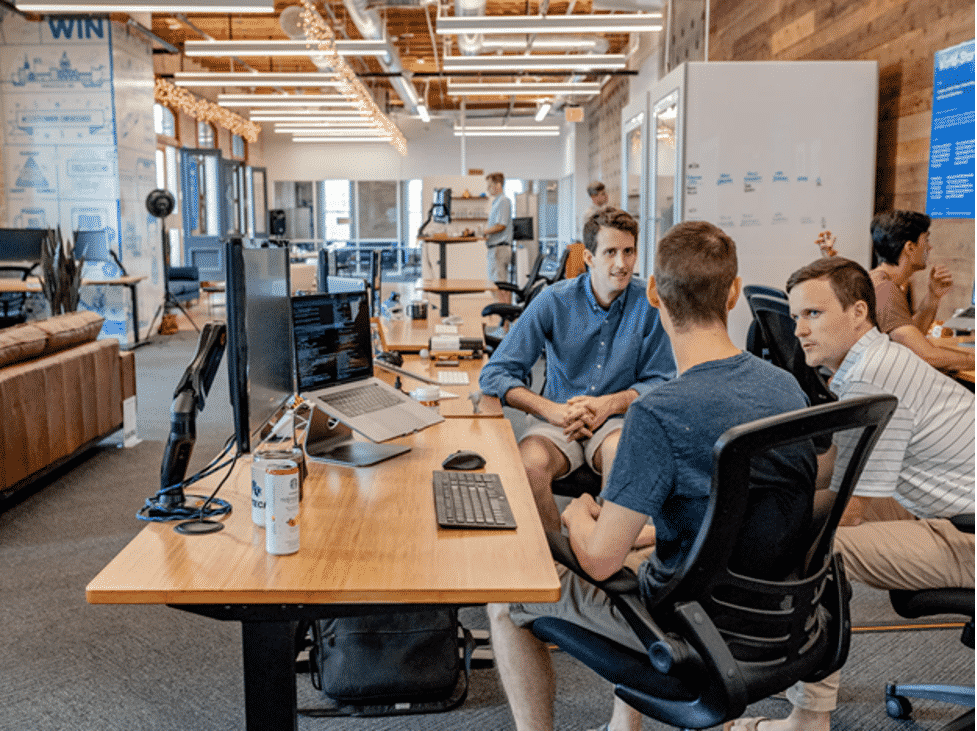 No matter if your organization operates through an in-person or remote setting, it is important that your employees work as a team rather than individual units. With proper communication and ideal teamwork, you can equally benefit from greater efficiency as well as a pleasant work environment.
In order to encourage your employees to work as a team, you can simply make open communication a part of your company culture. Deploying teamwork-focused training can work wonders to help you achieve this goal. But more often than not, even simple measures such as an employee communication app can help with delivering the required results.
Enhance Your Focus on Employee Issues
One of the best ways to harbor positivity at the workplace is making your employees feel valued by your organization. You don't have to travel to the moon and back to do so. Simply listening to what your employees have to say can help you obtain this goal.
In order to listen to your employees and understand any issues, feedback, or suggestions that they have to share, establish an open-door policy throughout your organization. To make sure that your employees feel welcome in voicing their thoughts, you can also use solutions such as employee survey software. This provides you with a direct line of access to your employees' sentiments.
Employ Opportunities for Growth
To ensure that your employees have a sense of positivity while spending a significant amount with your company, introduce opportunities for growth. From deploying training programs for everyone to doing internal hiring for higher positions, this approach can take various forms. But the main goal here stays the same and focuses on helping employees climb the career ladder.
This practice requires you to streamline multiple departments, such as recruitment, human resources, and training and development. But it all pays off in the long run and lets you enjoy the perks in terms of happier, satisfied, and motivated employees. This can lead to the improvement of your organization's internal culture.
These tips can help you establish the type of positivity that you need at your workplace. As a result, you can benefit from the many advantages that such an environment brings to the table.