Reading is an essential skill and an integral part of our everyday lives. However, many children feel that reading is a chore. Fortunately, we can make a difference. Developing a passion for reading begins with how children engage with books at home. But, reading is not just limited to books. Nowadays, there are many apps and online platforms that offer opportunities for reading. In fact, you can even encourage reading through phone calls with family members. Reading can be one of the most fun, interactive, and educational Things to talk about on FaceTime. Here are several other helpful ways you can encourage reading in your home: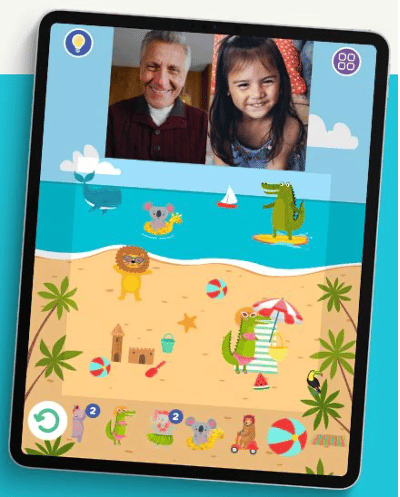 Lead By Example
Make sure your child sees you reading frequently. Your child needs to see you reading regularly, whether you are reading the news with your morning coffee or a book or magazine after dinner. If you think reading at home doesn't matter, think again. As your child watches you, he or she will emulate your behavior.
Keep Exciting Reading Material Around
Make sure you have a variety of reading materials around your house, including magazines, pamphlets, maps, and books. It's important to have things around your home that can pique your child's interest enough for them to grab them and explore them. That's what you want, so keep plenty of it around!
Have Family Reading Time
Schedule a time and place for the entire family to read together. For instance: Every evening, everyone in the family selects something to read and hangs out in the living room. This can also be done with grandparents or other family members that live far away. Reading a story over the phone to a distant relative is a wonderful way for them to keep children engaged and perfect for creating new things to talk about on FaceTime.
Read in Fun Places
Reading in fun places, such as on a picnic bench at a park or under a shady tree, will help your child enjoy reading. If you're stuck inside, build a fort for your child to hide inside and read by flashlight. If they have a playhouse, let them read there. Changing where you read can help children stay interested and engaged.
Read What's Around You
Make your child aware that reading goes beyond books. Practice reading menus, movie names, road signs, game instructions, and more—show your child that reading is everywhere.
No matter where you are, encourage your child to read what is around them. By reading signs and labels in their immediate environment, your child will become more confident in their ability to read.
Visit Your Local Library
Schedule a library visit each week for your child. Don't forget to browse the shelves and check out a book too! Many books have accompanying CDs. Children learn to associate the sounds of the words with their visual representations by listening to the narrator read the book as they follow along on the page. This will surely give your little things to talk about on FaceTime with grandma and grandpa.
Play Games
Engage your child in reading and word games. Board games are a fun and natural way to boost your child's literacy. Today, many age-appropriate apps and online games can encourage learning and reading. Playing games with family and friends over FaceTime can also strengthen relationships and encourage family bonding.
Read To Your Child
Read to your child daily. Young children should be introduced to reading from an early age. As a result, your child will develop a love of books and reading. No need to wait until bedtime. You can choose a time that works for you. When it comes to teaching children to read, picture books with rhyming and repetition have proven to be very effective. Rhyming, repetition, and colorful images reinforce letter sounds, endings, and sight words.
Discuss Your Child's Book With Them
After your child has read the book, ask them specific questions about it and show genuine interest in knowing more about it. Listen carefully to your child's responses. This is also a great opportunity for other family members who may live farther away to get involved in your child's learning. Here are some great examples of questions they could ask and other things to talk about on FaceTime:
Can you tell me what the book is about?
Do you have a favorite character?
Where does the story take place?
What was your favorite part of the book?
As you ask additional questions about their book, let the child's responses guide you as you engage in a natural dialogue with them. You can tell how well your child understands what they are reading by their responses.
Conclusion
Parents and family members that read with their children create strong bonds and promote healthy brain development. Remember if you're looking for things to talk about on FaceTime with loved one's reading can be a great tool. When children are read to more often, their language and listening skills improve, their emotional connections strengthen, and their love of reading lasts a lifetime.