If you've got a dog, chances are you're already treating him or her more like a family member than a pet. They bring you so much joy and happiness, and you definitely love having them around and miss them when they're away. But they're also a responsibility, and as the owner, you must make sure that they live a wholesome life and stay in good shape. If you've recently become the proud owner of a fuzzy friend, or if you've had your dog for a long time but think there are ways to improve the way you look after him, the following tips can come in handy.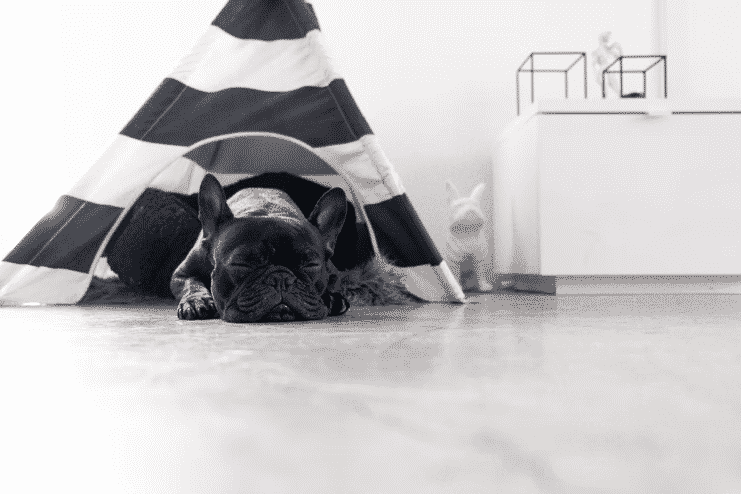 Healthy Nutrition
Like humans, dogs need good food to fuel them, give them energy, and maintain their overall health. The number of times, amount and type of food a dog should eat depends on many factors such as a dog's age, size and breed. Puppies must eat three to four times per day in order to promote optimal growth rates, but from four months onward, you can start feeding them only two meals per day.
Dogs need a lot of protein, so meat should be their diet staple. Don't feed your furry-friend chocolate, macadamia nuts, onions, garlic, sugary foods or dairy products. They can be downright poisonous to dogs and result in serious health complications or even death. Grapes and raisins, seemingly harmless fruit, can cause kidney failure in dogs. And don't forget hydration! Your dog should always have access to fresh, clean water.
Plenty of Exercise
Dogs need a lot of exercise. Between thirty minutes and two hours daily works best, with some breeds requiring even more. Exercise is a great way to make sure your dog gets properly socialized, as, during a walk, he will meet dogs and other people and get used to the surroundings. Exercise is also important for health because it helps your dog maintain a healthy weight and keep their joints in good shape.
Pet health Insurance
You may not have considered health insurance for your dog until now. But you must take into account that unforeseen situations can always appear. And they can be quite uncomfortable. Health insurance means you're protected from unexpected medical bills (which can be quite costly). Choose dog insurance that's affordable and can cover both acute and chronic conditions, as well as hereditary and congenital ones. Your dog also can benefit from care in case of accidents, emergencies, injuries, as well as surgery, hospitalization and testing. Medical care is a crucial part of taking care of your dog. Be sure to fully review coverage before signing up to know what is and isn't covered.
A Sleep Routine
Dogs need an average of eleven hours of sleep per day. When they don't get enough sleep, they are stressed and irritable. If you want to make sure your four-legged friend has a proper sleep routine, you will have to set it yourself. You can train them to go to sleep at roughly the same hours you go to bed, which will eliminate a lot of the discomfort of having a noisy dog prowling around as you're dozing off.
A Positive Environment
Dogs are very attentive to what's happening around them. If they live in a good, positive environment, they'll be at their healthiest and happiest. Make sure to take time to pamper your doggo. Play with them, get them new toys, and take them on trips. And don't skip out on the treats every now and then. Follow all of these steps, and you're guaranteed to have a lively, energetic dog that will live a long, fulfilling life.