If you are an ambitious restaurateur with a brand new business concept, who is unsure what and where to begin with? Well, it seems like now might indeed be an excellent time to plunge in. Research showed that the foodservice industry is thriving, and is predicted to reach a staggering $4.2 trillion with a CAGR of 3.6% annually by 2024.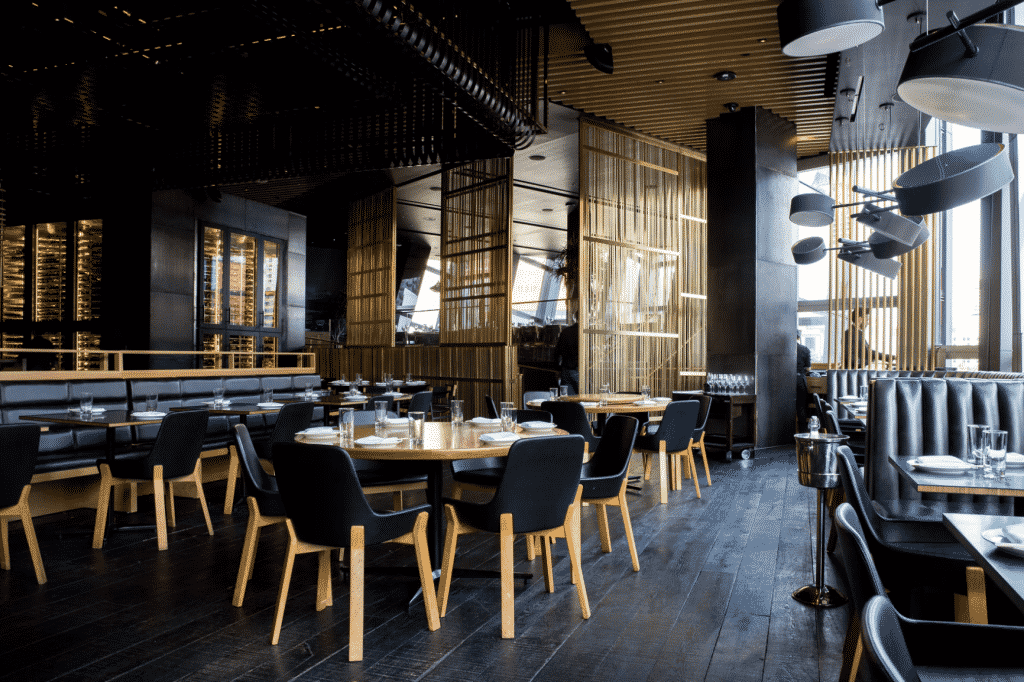 However, the idea of starting your own restaurant may seem intimidating, particularly when the standpoint for startups is grim. Research also showed that up to 90% of new restaurants fail. The bright side is that 10% succeed.
So, in order to help you begin, we've assembled a four-step guide, with pro tips to help you throughout the way.
Obtain Permits, Licenses, and Insurance
To open a new restaurant, you must acquire federal, state, plus local permits and licenses. First, you'll need a business license. The type of business license you'll need, the cost of it, and how frequently you'll need to renew it differs by state. Then, you'll need to apply for an EIN (Employee Identification Number) as early as you can, because it might take a while to get approved. Every business needs an EIN to officially start hiring employees and arrange payroll.
Next, you should obtain a food service and liquor license. To get a food service license, you'll need to pass an inspection that proves your business satisfies all food safety regulations. Also, If you want to serve alcohol at your restaurant, you must have a liquor license. Alcohol increases sales tremendously, however, the process of getting a liquor license can be long and expensive.
Finally, you mustn't forget to buy food liability insurance for your restaurant. Having adequate insurance for your restaurant means that you don't need to pay out of pocket if some kind of accident happens. You can run your restaurant and keep your clients happy without worrying about those annoying 'what if' scenarios.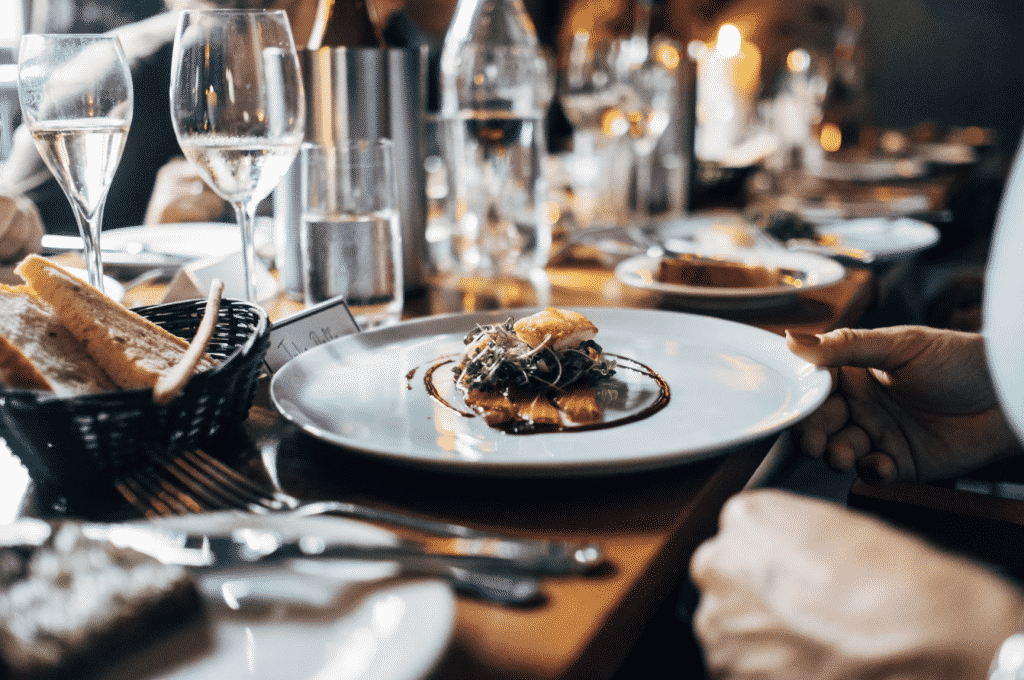 Look for Equipment and Food Suppliers
Prior to opening your restaurant, your kitchen has to be equipped with adequate equipment. There are some kinds of equipment that all restaurants need, such as chill units and kitchenware. But, contingent on your menu, you may also need special equipment such as pizza ovens or meat smokers.
Purchasing your restaurant equipment online offers many advantages. So, find an online supplier which specializes in commercial restaurant equipment with wholesale rates and express delivery. Renting equipment is also an option that will save you money and release funds for some other items on your list.
Additionally, you'll also need to look for a supplier for food, expendables, and all the other things you'll reorder monthly, weekly, or daily. So, choosing to work with a supplier that provides membership discounts and free delivery will save you money when ordering bulk supplies.
Hire Staff
First, consider what kind of employees you have to hire for your restaurant. Based on its scale, that may include chefs, waiters, bartenders, hosts, accountants, HR managers, purchasing specialists, accountants, marketing and sales experts, and cleaning staff.
Ensure to hire sufficient staff for every job, and anticipate shift planning and back-ups in event of sickness and holidays. Hire candidates with satisfactory experience and successful credentials, who are fast on their feet, and capable of multitasking and efficiency.
All of your staff should work fine under pressure, and client-facing staff needs to possess exceptional social skills. And when it comes to hiring employees, you can never be too cautious, so do your adequate review of everyone before you decide who gets onto the payroll of your restaurant. Ensure to run background checks, set up several face-to-face interviews, and look into their references.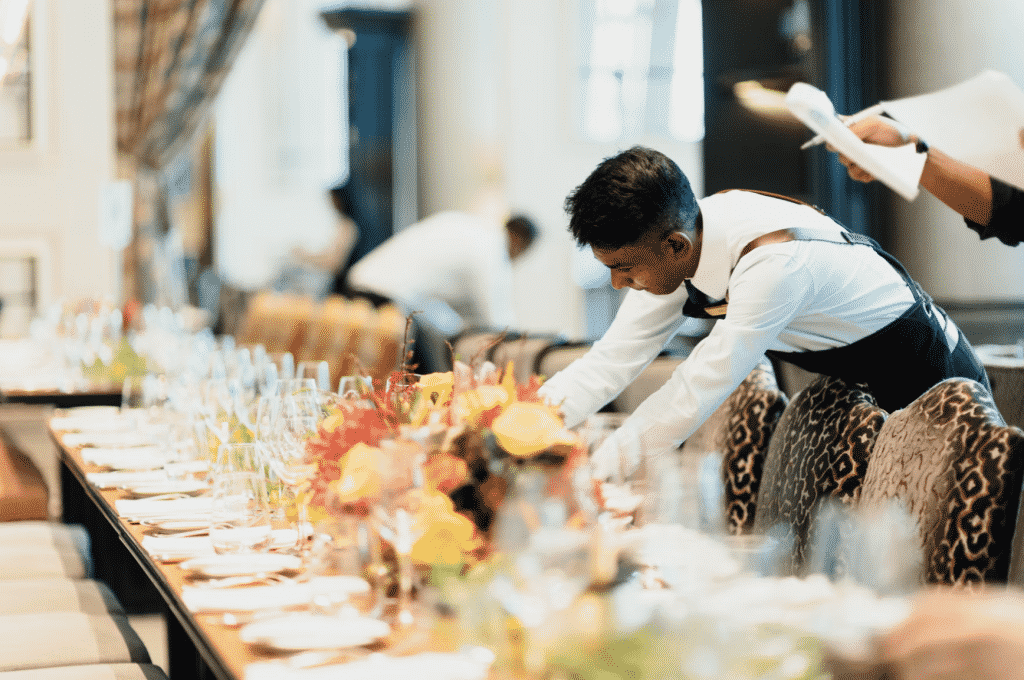 Advertise Your Restaurant
When starting a restaurant, you must get the word out and attract your future clientele. Advertising offers essential information about your restaurant so that potential customers know where you're placed and what kind of food you're offering.
First, you need to set up a website. Your restaurant's website needs to have easy navigation, and the design should portray your brand. Incorporate basic info about your restaurant, such as an address, contact number, working hours, and the entire menu.
You should also create a TripAdvisor, Google My Business, Yelp, and OpenTable account. By registering on these sites, potential customers will be able to easily locate your restaurant. Customers can also leave reviews after their visit, which will increase your restaurant's appeal and authority.
And last, but not least, be present on social media platforms. Today, a social media presence is a definite must for restaurants. Set up a Twitter, Facebook, and Instagram account to share updates, photos, and news about your restaurant.
Final Words
In spite of the challenges due to the pandemic, the restaurant industry will always be a major part of our economy and culture. As foodservice trends continue to broaden, the room opens up for new eateries to intervene and exploit new consumer interests. So, go through our restaurant starting guide for the successful fulfillment of your singular restaurant concept.