Most people who have even a small amount of love for cars have thought about their dream vehicle. Whether it's a quality daily driver or an actual collector car, obtaining that vehicle might seem out of reach.
The good news is there are several ways to finance and purchase a collector car. Whether a person simply thinks finance is their best option or just wants the cash flow benefits, several approaches work.
Traditional Car Loan
A person can apply for a car loan through a bank or credit union and use the funds to purchase a collector car. This is typically the starting point of someone's research as it's the financial institution most familiar to them.
These traditional types of loans are primarily for people who are looking for a daily driving car. Without the specialization for collector vehicles, lenders who offer traditional loans may cause issues for vehicle age, mileage or LTV (loan to value of the vehicle). If you're after a loan for your classic or exotic car, a traditional loan option may not be the best option.
Personal Loan
Another option is to apply for a personal loan through a bank or online lender. There are so many different personal loan options available in today's marketplace, and finding a personal loan can be quick.
Online loans are simple to apply for, and decisions are made in minutes. People can have money in their bank account in as little as 24 hours when working with a lot of these online personal loan companies. Personal loans are referred to as unsecured, meaning there's no collateral (or vehicle) that is included in the loan terms. Finding a reputable personal loan lender can be a bit more difficult, and interest rates and fees can vary greatly.
Lease-To-Own
Some collector car dealers offer a lease-to-own option, where a person makes monthly payments and then has the option to purchase the car at the end of the lease period. This can seem enticing for a more traditional car, but costs and fees can skyrocket for an exotic or rare vehicle.
If someone has trouble sticking with a vehicle for too long, leasing can make a lot of sense. Instead of feeling tied down to a particular car, it can be exchanged for something else in a relatively short amount of time. This eliminates the need to sell it or go through any other processes.
Owner Financing
Get lucky enough, and some private sellers may be willing to finance the sale of their collector car to a person directly. This tends to be rare, so don't count on this as a feasible option.
Owner financing rates also will vary significantly. There are rare occasions when people can pay off a car without any interest. This might be a friend or family member helping out. It never hurts to ask, but most looking to purchase a vehicle aren't going to get any type of owner financing option.
Pay Cash
In the past, the traditional belief was that the best way to get a collector car was to pay in full immediately. It may cut down on paperwork, which can make things easier.
Unfortunately, this is a lot easier said than done. Financing a vehicle has helped people to be able to put their money to other uses while also having the vehicle of their dreams. More and more buyers realize keeping cash tied up in their vehicles isn't the best use of their money. It's going to cost quite a bit of money to get a desirable car, so being smart with money and figuring out where your money works the hardest for you can make the most sense.
Collector Car Loans That Can Mimize Impacts to Cash Flow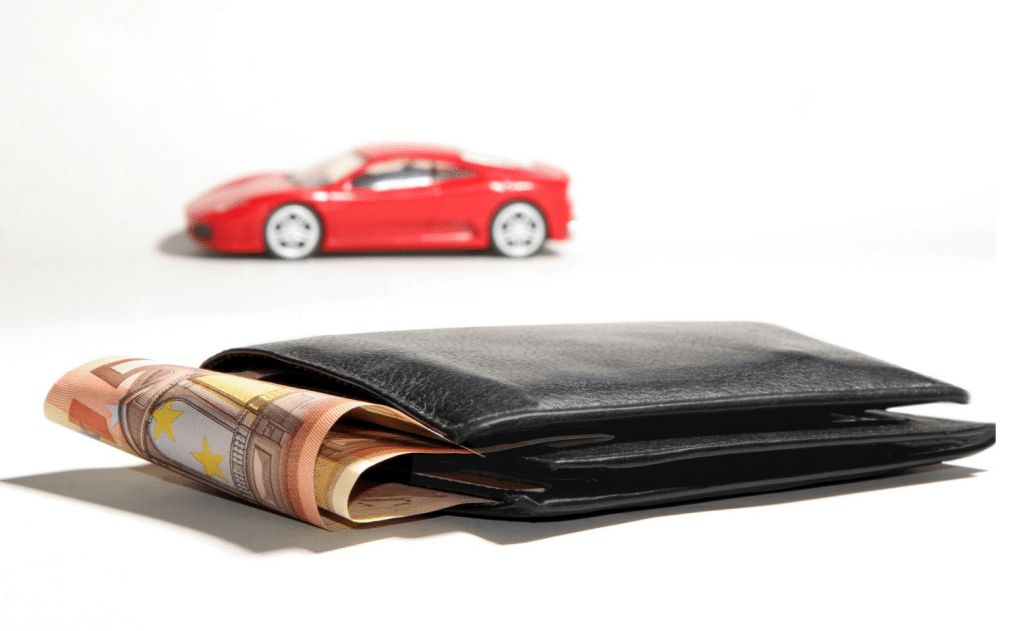 A final option that might come in handy for people is to look for a secured loan from a company like Woodside Credit to minimize cash flow disruptions. Woodside Credit will provide all the benefits of a traditional loan, even if a person has the capital to buy the vehicle outright. Woodside's low monthly payments can open up cash flow and help people keep more of their money working for them in investments.
Woodside Credit is one company that does a lot as far as getting this type of client into their doors. They know that people want to do more than just buy one vehicle. Instead of tying up all their money in one place, they can get set on low monthly payments with no penalties just in case they do want to pay it off or get a new vehicle.
Woodside Credit also specializes in financing classic, collector, and exotic cars, so they have the experience needed. If you're looking to finance your next classic car, this is the best route.
What are the Pros and Cons of Financing a Dream Car?
Pros of financing a vehicle with a company like Woodside Credit include the ability to purchase a vehicle while keeping more cash in hand, as well as the ability to spread out the cost of the vehicle over a longer period. Not only that, but financing can also help to establish and build credit if a person is looking to do that. This can help build credit for bigger purchases, such as buying a home, down the road.
A con of financing is the vehicle is not owned outright. The title stays with the lender, which in the event of a default, can be an undesirable position. Additionally, a late or missed payment can impact and hurt a credit score.
Financing through Woodside Credit can help as they work to make a product tailored to their clients. They do what they can to get you the lowest monthly payments possible.
Is it Worth Financing to Get a Dream Car?
Everyone has different interests. While some people might scoff at even thinking about spending a significant amount of money on a dream car, others look at this as something they feel passionate about.
Since Woodside Credit specializes in classic and exotic cars, they are the go-to for financing your dream vehicle or even the next vehicle you want to add to your collection.
Always check your options when purchasing a collector car. Looking into financing tailored toward collector vehicles can be the right choice for certain borrowers. Going through Woodside Credit is a great way to open up cash flow instead of spending all the savings on a vehicle.