'I Am Ruth,' a captivating drama featuring Kate Winslet, has become the talk of the town following its success at the 2023 BAFTA TV awards.
The compelling narrative, outstanding cast, and critical acclaim make it a must-watch. Winslet, a powerhouse in the acting world, has had a distinguished career, taking on diverse roles across various genres and scales.
From blockbuster films like 'Titanic' and 'Avatar 2' to independent projects like 'Little Children' and 'Eternal Sunshine of the Spotless Mind,' Winslet has showcased her versatility.
Now, she returns to the screen in 'I Am Ruth,' a drama that delves into the perils of social media and the intricate mother-daughter relationship.
The film not only secured the Best Single Drama award at this year's BAFTA TV ceremony but also earned Winslet the Best Leading Actress accolade.
With the buzz surrounding the film after its monumental victory, here's everything you need to know about 'I Am Ruth.'
A Glimpse into 'I Am Ruth'
'I Am Ruth' is a two-hour standalone episode of Channel 4's anthology series 'I Am…,' a collection of dramas by filmmaker Dominic Savage that explores women's perspectives on life.
Each episode tackles a different theme, and 'I Am Ruth' delves into social media addiction, mental health, body image, and the mother-daughter relationship.
The narrative of 'I Am Ruth' was co-developed by Dominic Savage and Kate Winslet, crafting a timely tale about the pervasive mental health crisis affecting the youth.
The film provides a genuine and authentic depiction of a mother and daughter's progressively strained relationship.
Winslet portrays Ruth, a caring and concerned mother who observes her teenage daughter, Freya, becoming increasingly withdrawn due to the pressures of social media.
Savage expressed in a press release that while 'I Am Ruth' would resonate with everyone, it would be particularly impactful for parents and teenagers currently facing these struggles.
He noted that the film highlights a specific aspect of the mental health crisis that many teenagers are vulnerable to, making it especially relevant in today's world.
The Cast of 'I Am Ruth'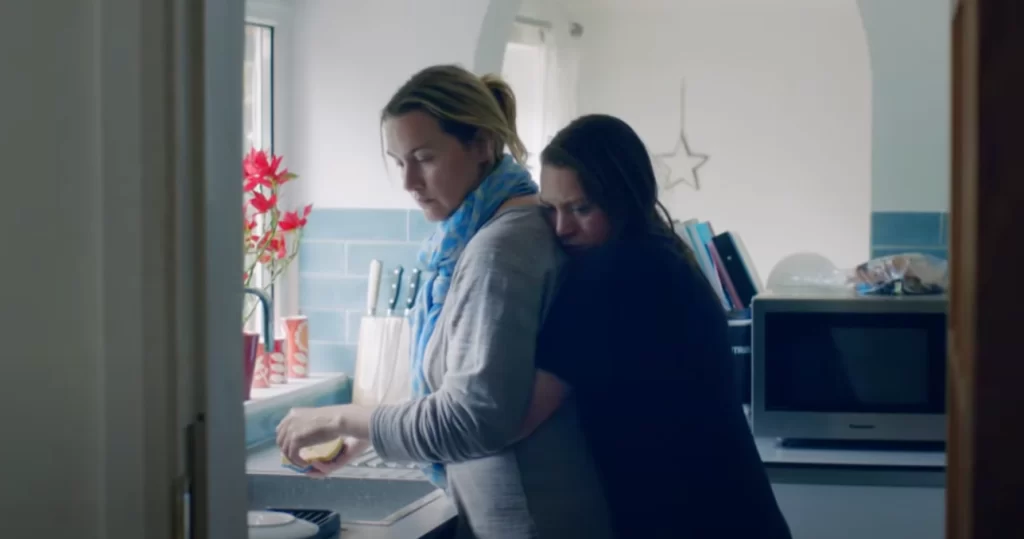 The cast of 'I Am Ruth' includes:
Kate Winslet as Ruth
Mia Threapleton as Freya
Joe Anders as Billy
Seroca Davis as Paula
Royce Pierreson as Miguel
Simon Kingsley-Pallant as Simon
Suzy Charlton as Doctor
Laverne Antrobus as Colleague
Interestingly, Mia Threapleton and Joe Anders, who portray Ruth's children, Freya and Billy, are Winslet's real-life children.
Winslet shared her experience working with her daughter, Mia, who played the other lead role in 'I Am Ruth.' She described the blurred lines between reality and acting, and how it was surprisingly liberating for both of them.
Winslet had to suppress her protective instincts to allow Mia to fully embody her character's struggles, which she found challenging.
Threapleton added that the project's nature, devoid of any base dialogue, required the actors to rely heavily on each other's expressions and reactions.
The genuine mother-daughter bond between them facilitated their performances, enhancing the film's authenticity.
Is 'I Am Ruth' Worth Watching?
'I Am Ruth' boasts a 100% Rotten Tomatoes score, attributed to its compelling narrative, relevant themes, and exceptional performances by Winslet and Threapleton.
Although it is a challenging watch, it is a crucial one that will provoke thought about the challenges facing contemporary society.
Critics have praised the film, with the Financial Times lauding Winslet's performance as possibly the best small-screen performance of the year.
The Times acknowledged the drama as a painfully relatable piece for many parents, while The Guardian commended both Winslet and Threapleton for their brilliant performances in Savage's malevolently beautiful film.
Conclusion
'I Am Ruth' is a poignant and impactful drama that addresses pressing issues faced by many in today's world.
With stellar performances from its cast and a compelling narrative, it is not only worth watching but also essential viewing for those seeking a deeper understanding of the mental health crisis and the complexities of mother-daughter relationships.
The Underlying Themes of 'I Am Ruth'
Social Media Addiction
'I Am Ruth' examines the dark side of social media and its impact on mental health, particularly among teenagers.
Ruth, played by Winslet, watches helplessly as her daughter, Freya, becomes progressively consumed by the pressures of social media.
The film highlights how the virtual world can exacerbate feelings of inadequacy, loneliness, and anxiety, contributing to a broader mental health crisis affecting young people today.
It serves as a cautionary tale for parents and teenagers alike, emphasizing the importance of maintaining a healthy balance between online and offline life.
Mother-Daughter Relationship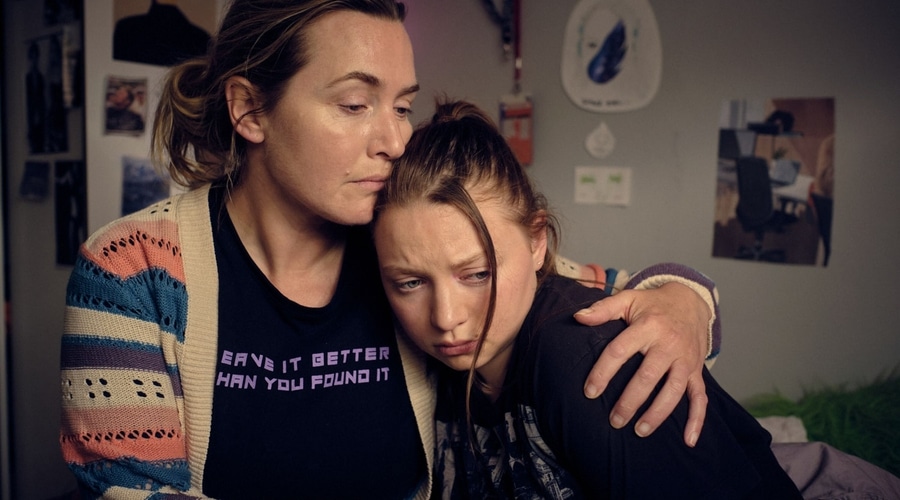 At the heart of 'I Am Ruth' is the complex relationship between a mother and her daughter.
As Freya grapples with the challenges of adolescence, compounded by the pressures of social media, Ruth struggles to connect with her increasingly distant daughter.
The film explores the delicate balance between providing support and allowing independence, a struggle many parents can relate to.
It underscores the importance of open communication and understanding in navigating the challenges of parenthood.
The Critical Reception of 'I Am Ruth'
Praise for Performances
Kate Winslet's portrayal of Ruth has been widely acclaimed, with critics lauding it as one of the best performances of her career.
Her real-life daughter, Mia Threapleton, also received praise for her compelling and authentic portrayal of Freya.
The dynamic between the two actresses, amplified by their real-life relationship, added depth and authenticity to the film.
Recognition of Relevant Themes
Critics have also appreciated the film's exploration of timely and important themes. The portrayal of social media addiction, mental health struggles, and the complexities of mother-daughter relationships have resonated with many viewers.
The film has been praised for its unflinching and honest depiction of these issues, without resorting to sensationalism or melodrama.
The Impact of 'I Am Ruth'
Starting Conversations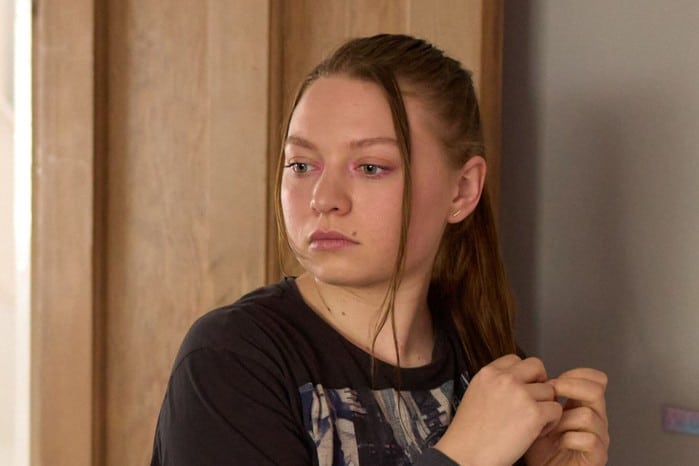 'I Am Ruth' has sparked conversations about the impact of social media on mental health and the importance of maintaining healthy relationships with loved ones.
By highlighting these issues in a sensitive and thoughtful manner, the film has encouraged viewers to reflect on their own experiences and seek support if needed.
Raising Awareness
The film has also raised awareness about the prevalence of mental health struggles among teenagers. It has shed light on the pressures faced by young people in today's digital age and the importance of addressing these challenges proactively.
Conclusion
A Must-Watch Drama
'I Am Ruth' is a powerful and impactful drama that addresses some of the most pressing issues of our time.
With standout performances from Kate Winslet and Mia Threapleton, and a compelling narrative that tackles social media addiction, mental health struggles, and the complexities of mother-daughter relationships, it is a must-watch film.
Although it may be a challenging watch for some, it is an important one that encourages reflection, conversation, and ultimately, healing.
Lessons from 'I Am Ruth'
Fostering Open Communication
Dialogue is Key
In a world where social media often replaces face-to-face interactions, maintaining open lines of communication is more important than ever.
'I Am Ruth' underscores the significance of talking about our struggles, fears, and insecurities with the people who care about us.
It serves as a reminder that while social media can be a useful tool for staying connected, it cannot replace the depth and authenticity of in-person conversations.
Understanding Each Other's Perspectives
The film also highlights the importance of empathy and understanding in maintaining healthy relationships.
Ruth and Freya's journey is marked by misunderstandings and miscommunications, but ultimately, they find common ground by making an effort to see things from each other's perspectives.
This aspect of the film encourages viewers to approach their own relationships with a more open mind and a willingness to understand the experiences and feelings of others.
'I Am Ruth' in the Broader Context
Reflecting Societal Challenges
A Mirror to Modern Life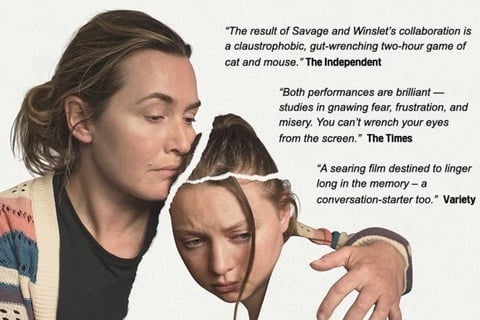 'I Am Ruth' is more than just a film; it is a reflection of the challenges faced by many in today's society. The struggles of Ruth and Freya mirror those of countless others grappling with the impact of social media on their mental health and relationships.
In this way, the film serves as a catalyst for broader discussions about the role of technology in our lives and the need for a more balanced approach to its use.
Influencing Positive Change
By bringing these issues to light, 'I Am Ruth' contributes to the ongoing conversation about mental health and the need for more support and understanding.
The film encourages viewers to take a closer look at their own relationships with social media and seek help if needed.
It also underscores the importance of fostering a supportive environment for those struggling with mental health issues, whether it be at home, in the workplace, or in the broader community.
Final Thoughts
A Timely and Thought-Provoking Film
In conclusion, 'I Am Ruth' is a timely and thought-provoking film that addresses some of the most pressing issues of our time.
With standout performances from Kate Winslet and Mia Threapleton, a compelling narrative, and a thoughtful exploration of important themes, it is a must-watch film for anyone seeking to better understand the complexities of modern life.
Whether you are a parent, a teenager, or simply someone interested in the impact of social media on mental health, 'I Am Ruth' offers valuable insights and lessons that can help us navigate these challenges with greater awareness and empathy.