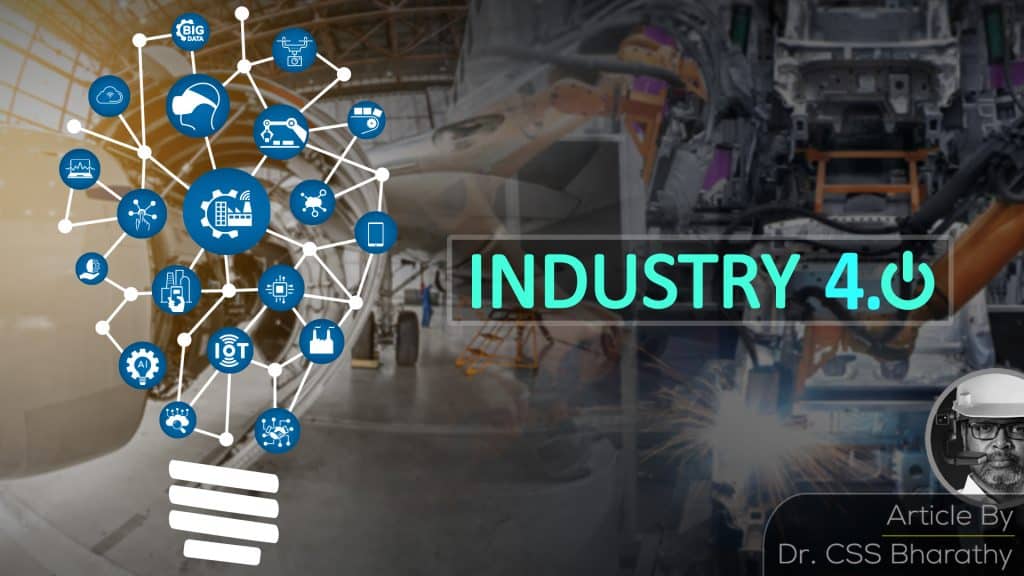 Time to Read: 3 minutes
Industry 4.0 actually refers to the Fourth Industrial Revolution. This is the next big step in the manufacturing world that promises to make our factories and plants smarter. Industry 4.0 is rapidly transforming today's industries towards digitalization and the intelligent networking of processes and machinery. Industry 4.0 is a suite of technologies, when put in place would achieve the transformation described above. The term Industry 4.0 was first coined in Germany from a high-tech government initiative in 2011 and was shared for the very first time with the rest of the world in the same year at the Hannover Fair. Since then, Industry 4.0 has caught the imagination of leaders in industry, academia and government.
A brief description of the earlier industrial revolutions will help us better understand Industry 4.0. The First Industrial revolution began sometime in the 1760s with the invention of the steam engine by James Watt. This revolution made the shift from using human and animal power to employing steam as the source of energy. Steam engines enabled the mechanization of transportation and the manufacture of iron, textiles and signaled the start of mass manufacturing.
The Second Industrial Revolution which started around 1870 was another game changer with the introduction of electricity. This new source of energy profoundly transformed manufacturing, communication and highlighted the need for greater organization to manage industrial activity. Steel manufacturing powered the expansion of railways and telegraphs revolutionized communication. Electrical power made manufacturing cleaner and tremendously quicker.
The Third Industrial revolution started in the late 1960s. It introduced automation with the invention of microprocessors and digital computers. Critical aspects of manufacturing operations were automated or controlled using electronic systems. Furthermore, the advancements in telecommunication and bulk transportation heralded the era of globalization.
The Fourth Industrial revolution will deliver smart factories by the intelligent use of data using the entire suite of technologies identified to deliver manufacturing excellence. These technologies include Augmented Reality, Virtual Reality, Mixed Reality, Big Data & Analytics, Industrial Internet of Things, Digital Twins, Artificial Intelligence, Cloud Computing, Autonomous Robots, Additive Manufacturing, also called 3D printing, Drones etc.
Many leading organizations are waking up the advantages of Industry 4.0 and have begun to initiatives to better understand and begin digital transformation activities. The dividing lines between physical and digital systems are increasingly blurred with greater adoption, intrusion and acceptance of digital systems. These technological changes are having a transformative effect on how we live and work. Industry 4.0 is ushering in large scale digitalization, intelligent networks using IIoT, VR Solutions digital twins, machine learning, robotics and highly integrated and technologically advanced supply chains.
While the levels of competitiveness has increased with globalization, Industry 4.0 promises brings in further disruption. Organizations that are primed to accept change and are geared for continuous improvement will have a future. Industry leaders have to relook their growth strategies and make digital transformation of their operations and supply chain its centerpiece. The leadership team of CEO, COO, CTO, CFO along with Human Resource leaders have to embrace this change and marshal resources to implement strategic plans. They also have to engage the right Industry 4.0 solution providers for consultation in the identification on the right use cases and guidance with implementation.
This post is authored by Dr. CSS Bharathy, Founder, Fusion VR, India. He is a certified Industry 4.0 expert with nearly two decades of experience in this industry. He has authored many publications and addressed key industry conferences.