Brace yourself, Invincible fans! As the wait for Invincible Season 2 draws to a close, we've compiled everything there is to know about the upcoming episodes, including release dates, cast updates, and potential plot directions.
A Brief History of Amazon's Animated Powerhouse
After Amazon's 2019 debut of "The Boys", it was clear that audiences were hungry for mature superhero content. Capitalizing on this demand, Amazon followed with "Invincible" in 2021.
An adaptation of Robert Kirkman's famed comics, its powerful narrative quickly captivated viewers, leaving them clamoring for more. Responding to this call, Amazon not only announced a second season but also confirmed a third.
Invincible Season 2: Unveiling the Release Date
Marking Your Calendars for Invincible Season 2
Get ready to rejoin Mark Grayson's cosmic journey as Invincible Season 2 is set to drop on November 3, 2023, on Prime Video.
Behind-the-Scenes Insights on Invincible Season 2
In interviews with Collider and Inverse, Kirkman shed light on the rigorous animation process and the unexpected challenges brought by the pandemic. These insights were echoed by head writer Simon Racioppa, who emphasized the dedication and continuous work to perfect the new season.
Furthermore, notable actors, including Steven Yeun (Mark Grayson) and J.K. Simmons (Omni-Man), have already hinted at their involvement. A teaser video even showcased Yeun expressing his eagerness for the continuation.
Teasing Trailers and Promotions
Invincible Season 2 First Glimpse
Anticipation was further fueled when a teaser trailer aired on July 21, 2023, announcing the November premiere. An additional promotional clip was launched earlier, presenting a conversation between Invincible and Allen the Alien. This year's SDCC is also expected to offer more insights into the season, despite some cast absences due to an actors' strike.
Invincible Season 2: Returning Heroes and New Faces: The Cast
The ensemble that brought the characters to life in the debut season, including Steven Yeun (Invincible) and J.K. Simmons (Omni-Man), is set to return.
Joining them are Sandra Oh, Zazie Beetz, Gillian Jacobs, Andrew Rannells, Walton Goggins, Jason Mantzoukas, Ross Marquand, Seth Rogen, and Zachary Quinto.
An exciting line-up of new additions was unveiled in the recent trailer, introducing stars like Sterling K. Brown, Peter Cullen, Rob Delaney, and more.
Invincible Season 2: Plot Predictions and Expectations
Picking Up Where We Left Off
Following Omni-Man's abrupt departure and Mark's new responsibility as Earth's protector, Season 2 promises riveting developments. Beyond the external threats from the Viltrumites and Martian Sequids, Mark must also navigate the intricacies of high school and relationships.
Kirkman hinted at the importance of the Season 1 finale montage, suggesting it offers vital clues for the upcoming season.
He emphasized that "Invincible" intends to evolve each season, presenting varying dynamics and challenges for its protagonist. Moreover, fans of the original comics can look forward to the arrival of a significant nemesis, Angstrom Levy.
Final Thoughts: Invincible Season 2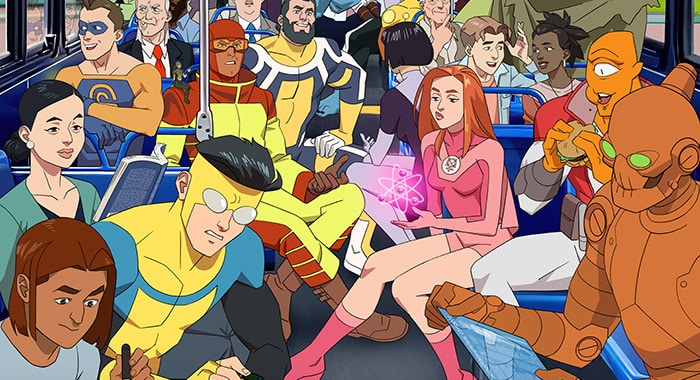 As the Invincible saga continues, audiences worldwide eagerly anticipate the blend of rich storytelling, compelling character development, and high-octane action.
Invincible Season 2 is poised to elevate the series even further, promising a roller-coaster of emotions and unforgettable moments.
The Inspiration Behind Invincible: A Look at the Comics
While the animated series has garnered significant attention, it's essential to remember its roots. Invincible, the comic series by Robert Kirkman, debuted in 2003 and ran for 15 years, wrapping up in 2018 with 144 issues.
The series' longevity is a testament to its intricate storytelling, character development, and ability to resonate with fans. For new fans of the animated adaptation, diving into the comics can provide a broader perspective and deeper understanding of Mark Grayson's universe.
Invincible Season 2: Animation: Breathing Life into 2D Characters
Animation has evolved tremendously over the years. "Invincible" stands out not just for its narrative but also for its distinctive art style that pays homage to its comic book origins while infusing modern animation techniques.
Bringing characters like Mark Grayson, Omni-Man, and others to life requires meticulous attention to detail. From fluid action sequences to the emotive expressions, the animation team behind Invincible deserves applause.
The Music and Sound Design: An Auditory Experience
One of the standout features of "Invincible" is its gripping soundtrack and impeccable sound design. These auditory elements accentuate the series' highs and lows, intensifying emotional scenes or amplifying the excitement during battles. As we head into Season 2, it will be intriguing to see (and hear) how the sound evolves to match the unfolding narrative.
Invincible Season 2: From Comics to Screen: The Adaptation Process
Adapting a beloved comic into an animated series is no small feat. There's the challenge of staying true to the source material while making it accessible to new viewers.
The team behind "Invincible" has masterfully balanced this, honoring Kirkman's vision while also introducing fresh elements to surprise even the most die-hard comic fans.
As we anticipate Season 2, it's worth acknowledging the creative minds working tirelessly behind the scenes to deliver a show that resonates with both comic aficionados and newcomers.
The Impact of "Invincible" on Modern Animation
"Invincible" isn't just another superhero show. Its mature themes, intricate character dynamics, and unexpected plot twists challenge the conventions of traditional superhero narratives.
The series, along with shows like "The Boys", signifies a shift in how stories of heroes and villains are told, paving the way for more mature, nuanced tales in the realm of animation.
This impact will likely inspire future creators to explore deeper, more complex narratives in the animated medium.
The Road Ahead: Beyond Invincible Season 2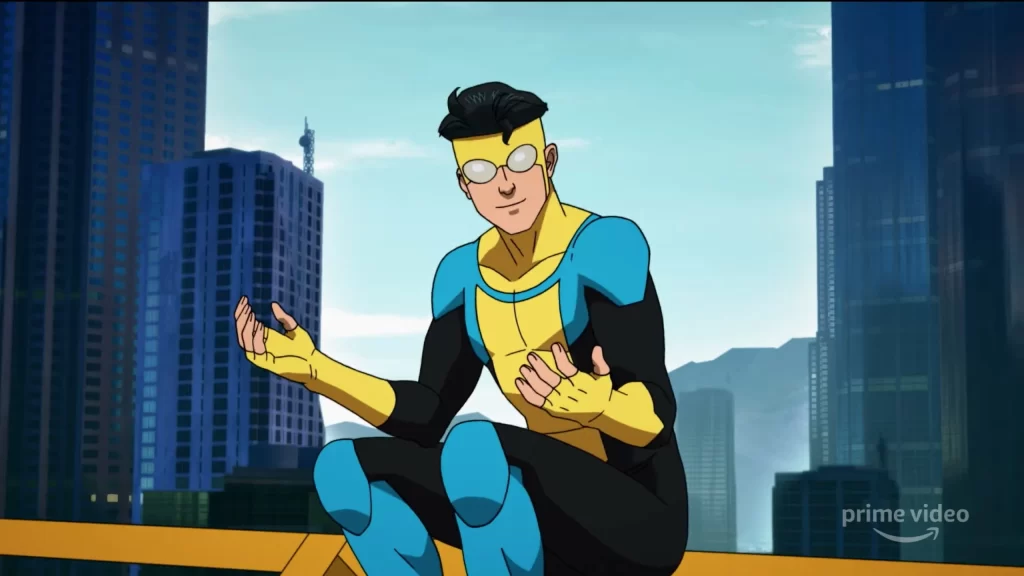 While the excitement for Season 2 is palpable, it's thrilling to consider the series' future trajectory.
With a third season already announced and the vastness of Kirkman's universe yet to be explored, there's ample material for "Invincible" to continue for several seasons.
Fans can anticipate more character developments, cosmic confrontations, and moral dilemmas that challenge our very notions of heroism.
Conclusion: The Sky's the Limit for "Invincible"
"Invincible" has cemented its place as a monumental series in both the comic and animated worlds.
As the boundaries between these mediums blur and storytelling evolves, shows like "Invincible" prove that with a dedicated team, loyal fanbase, and rich source material, the sky's the limit.
As we count down to Season 2, one thing is clear: Mark Grayson's journey is just beginning, and we're all eager passengers along for the ride.
Invincible Season 2: Exploring the Voice Behind the Characters
The strength of any animated series is not just its visual representation but also the voices that bring characters to life. The star-studded cast of "Invincible" boasts names such as Steven Yeun, J.K. Simmons, and Sandra Oh. But what does it take to give voice to a character?
The Art of Voice Acting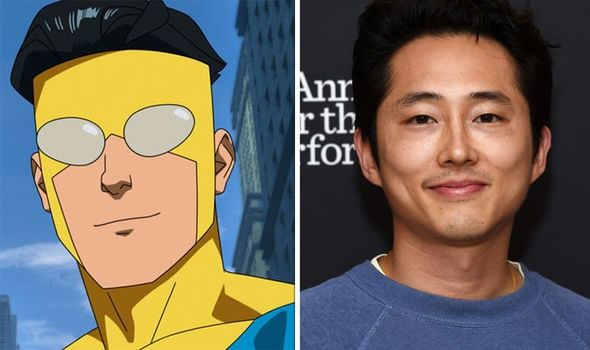 Voice acting, a craft on its own, differs from traditional acting. It demands the skill to convey a wide range of emotions solely through voice, without the luxury of facial expressions or body language.
Actors like Yeun, who lends his voice to Mark Grayson, have to dive deep into their characters, grasping their motivations, fears, and aspirations to deliver a performance that resonates with viewers.
The Significance of Diverse Representation in "Invincible"
A notable feature of "Invincible" is its commitment to showcasing diverse characters. From Mark Grayson's mixed-race heritage to the inclusion of characters from different backgrounds and orientations, the series mirrors real-world diversity, making it relatable to a wider audience.
Invincible Season 2: A Reflection of Modern Society
In today's era, representation matters more than ever. By integrating diverse characters and storylines, "Invincible" echoes societal shifts and highlights the importance of inclusivity in modern storytelling. Such representation not only enriches the narrative but also offers viewers from varied backgrounds a character they can identify with.
Fan Engagement: The Power of the "Invincible" Community
Since its debut, "Invincible" has fostered a robust fan community. From fan art and theories to dedicated discussion forums, the series has inspired countless fans to engage, discuss, and celebrate the world of "Invincible."
Invincible Season 2: From Viewers to Creators
The beauty of a compelling series is that it doesn't just create viewers but also inspires creators. The "Invincible" fandom is brimming with talented artists, writers, and theorists who contribute to the series in their unique way.
Whether it's a piece of fan art capturing a poignant moment or a fan theory exploring possible future plotlines, the community's contributions amplify the series' impact and reach.
The Magic Behind the Scenes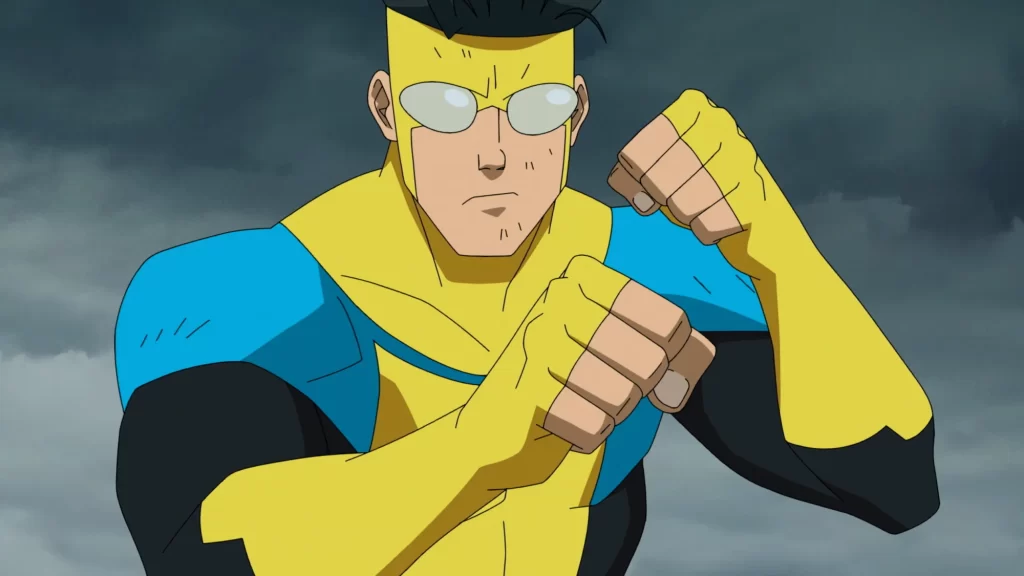 Any show's success isn't just the outcome of what's visible on screen but also the countless hours spent behind the scenes. From scriptwriters and storyboard artists to sound engineers and editors, a plethora of professionals work tirelessly to ensure that "Invincible" remains invincible in its delivery and engagement.
The Unsung Heroes of "Invincible"
While characters like Mark Grayson and Omni-Man take center stage, it's essential to acknowledge the unsung heroes behind the scenes.
Their dedication, passion, and expertise craft each episode into a masterpiece, ensuring that fans remain hooked episode after episode.
Wrapping Up: The Flight Continues
As the anticipation for "Invincible Season 2" builds up, it's essential to appreciate the myriad elements that make the series a standout.
From its stellar voice cast and animation team to its dedicated fanbase and the rich source material, "Invincible" is poised to soar to even greater heights in the coming seasons. For fans and newcomers alike, the adventure is only getting started.