Shiba Inu gambling sites captivate users beyond mere novelty; they resonate with the current spirit of digital currency movements. As a meme coin that clawed its way to prominence on the heels of Dogecoin, Shiba Inu carries a reputation of volatility, community, and the Wild West ethos of cryptocurrency speculation. What implications does this have for bettors contemplating a foray into the online space of Shiba Inu gambling platforms?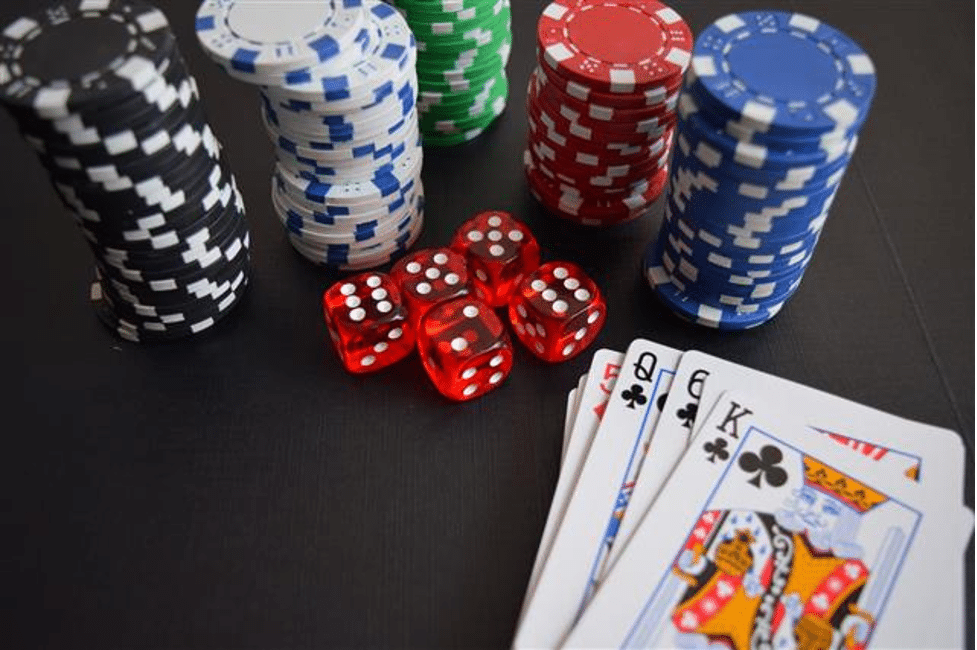 Let's begin by recognizing that gambling inherently involves balancing risk with potential reward. The thrill of the gamble is not knowing whether the next card flipped, dice rolled, or slot spun will result in a boom or bust.
These gambling sites amplify this thrill by adding the variable of a cryptocurrency known for its dramatic price swings. It means that you are not only betting on the game itself but also on the future value of the currency you're using to bet.
What Are SHIB Gambling Sites?
For those new to the concept, Shiba Inu gambling sites are platforms where players can gamble using SHIB tokens. Usually, these sites offer other digital assets and fiat methods as payment options.
These online casinos feature a range of traditional gaming options, such as poker, slot machines, roulette, and blackjack, among others. The distinctive feature here is using a digital currency, which introduces unique advantages and potential pitfalls for players.
Features of SHIB Gambling Sites
Bar its adoption and use of cryptocurrencies; most SHIB platforms operate like regular digital platforms. As a result, you will find the same gambling options and features when you join such platforms. Some of these features include:
Casino Games
Casino games stand out as a prominent feature on all crypto gambling sites. This assortment of games typically includes classics such as slots, blackjack, roulette, and poker, each offering its unique blend of strategy and chance. Some platforms even offer sports opportunities.
These games are intuitive and user-friendly, catering to seasoned gamblers and newcomers alike. Integrating SHIB as a currency adds a layer of convenience for those who prefer digital tokens. Moreover, the security protocols ensure that transactions are safe, secure, and swift, providing peace of mind for players.
In addition to traditional games, many SHIB sites also offer live dealer options, where players can engage with real dealers streamed in high definition. This feature creates an immersive experience that closely resembles the atmosphere of a land-based casino.
Promotional Offers
These sites also deliver a plethora of bonuses to their users. Special offers such as welcome bonuses, loyalty programs, and regular promotions can add value to the player's experience. These incentives not only enhance the gaming experience but also provide opportunities to extend playtime and potential winnings.
Customer Support
Customer support is also a critical aspect of these platforms, with teams ready to assist with any inquiries or issues. This support is often available 24/7 through various channels, including live chat, email, and sometimes even phone, ensuring that help is always available.
Benefits of Betting with SHIB
Several opportunities come from using SHIB gambling platforms. For a start, these platforms guarantee anonymity. The anonymity provided by blockchain technology allows for greater privacy. Gamblers may prefer this discreet avenue for placing their bets without the prying eyes of traditional financial institutions.
Additionally, the absence of typical transaction fees associated with fiat currency can make playing on Shiba Inu gambling sites more cost-effective. Also, the potential for the Shiba Inu coin to increase in value can add an extra layer of winning potential – a jackpot beyond the jackpot.
Challenges of Using Shiba Inu
The challenges, however, must be addressed. Thus, we must disclose some of the difficulties of betting with this digital asset.
Volatility
Digital assets are notoriously volatile. The very feature that can lead to an unexpected windfall can also lead to an equally unexpected loss. If the value of Shiba Inu plummets, so does the value of your winnings.
Moreover, the regulatory environment for the crypto industry remains inconsistent; certain regions have welcomed them, while others regard them with skepticism. This disparity can create complexities for users trying to access or utilize their funds on crypto gambling platforms.
Trust
Trust is another critical factor when engaging with Shiba Inu gambling sites. While there are reputable sites, the crypto space is known for its share of bad actors. Thus, ensuring a platform is legitimate, has fair games, and offers robust customer support is paramount. It is the only way to enjoy a safe gambling experience.
Community Following
A deeper consideration is the cultural phenomenon that Shiba Inu represents. The meme coin movement, of which Shiba Inu is a part, is often driven by community action and sentiment as much as market fundamentals.
This community aspect can be a double-edged sword. On one hand, it can lead to a surge in value as the community rallies. Conversely, it can lead to equally rapid declines if the community loses interest or sentiment turns.
A savvy gambler must weigh their appetite for risk against their desire for reward. Using Shiba Inu is not just a gamble on the turn of a card; it's a gamble on the future of a digital currency that is a bet on the continued enthusiasm for meme coins.
Conclusion
The conclusion, then, is a complex one. SHIB sites represent a unique convergence of digital currency speculation and traditional gambling. They offer an experience that is at once familiar to any casino enthusiast and yet distinctly modern in its execution.
The key to engaging with these sites lies in due diligence, a clear understanding of cryptocurrency volatility, and a healthy respect for the unpredictable nature of gambling and the Shiba Inu coin.
For players who can navigate these waters with their eyes wide open, Shiba Inu gambling sites offer a thrilling extension of the cryptocurrency adventure. They blend the old and the new, the traditional and the frontier, into an experience that is undeniably of our times. Whether this digital token remains a safe option for gamblers on these sites is a question each player must answer, armed with knowledge, caution, and daring.