In the gaming realm, Flashback cards offer a nostalgic look at the history of a player. EA FC 24's early access has presented a golden opportunity for players: the chance to secure a Flashback card of Manchester City's central midfielder, Kevin de Bruyne. Here's a rundown of what you need to know to complete the Flashback Kevin de Bruyne Squad Building Challenge (SBC) in EA FC 24.
Kevin de Bruyne Flashback SBC: The Requirements
If you're eager to add Flashback Kevin de Bruyne to your roster, there are two specific squads you'll need to build:
Manchester City Criteria
Minimum of one Manchester City player
Team Overall Rating: At least 86 OVR
Reward: Prime Electrum Players Pack
Premier League Criteria
Minimum of one Premier League player
Team Overall Rating: At least 87 OVR
Reward: Small Rare Gold Players Pack
Both squads require a full lineup of eleven players.
Breaking Down the SBC Solutions
Completing an SBC can be challenging, but here's a handy guide for each lineup you need to craft:
Kevin De Bruyne: For the Manchester City Criteria
The following lineup should meet the Manchester City criteria and cost you approximately 40,000 Coins:
ST: Ewa Pajor (87 OVR)
CM: Luka Modric (87 OVR)
CAM: Lina Magull (87 OVR)
CM: Kim Little (86 OVR)
CB: Aymeric Laporte (85 OVR)
ST: Khadija Shaw (85 OVR)
CB: Becky Sauerbrunn (85 OVR)
GK: Kailen Sheridan (85 OVR)
CDM: Amandine Henry (85 OVR)
LM: Megan Rapinoe (85 OVR)
CB: Matthias Ginter (84 OVR)
Kevin De Bruyne: For the Premier League Criteria
A proposed lineup for the Premier League criteria is as follows, and it's likely to cost you around 61,000 Coins:
ST: Alexandra Popp (88 OVR)
GK: Christiane Endler (88 OVR)
CB: Irene Paredes (88 OVR)
CB: Wendie Renard (88 OVR)
ST: Ewa Pajor (87 OVR)
RB: Kieran Trippier (85 OVR)
CB: Aymeric Laporte (85 OVR)
CB: Becky Sauerbrunn (85 OVR)
GK: Kailen Sheridan (85 OVR)
CDM: Amandine Henry (85 OVR)
LM: Megan Rapinoe (85 OVR)
Altogether, the cost for completing this SBC is estimated to be around 100,000 Coins. Note that prices are based on FUTBIN data and can vary due to market fluctuations.
Time Sensitivity: Don't Miss Out!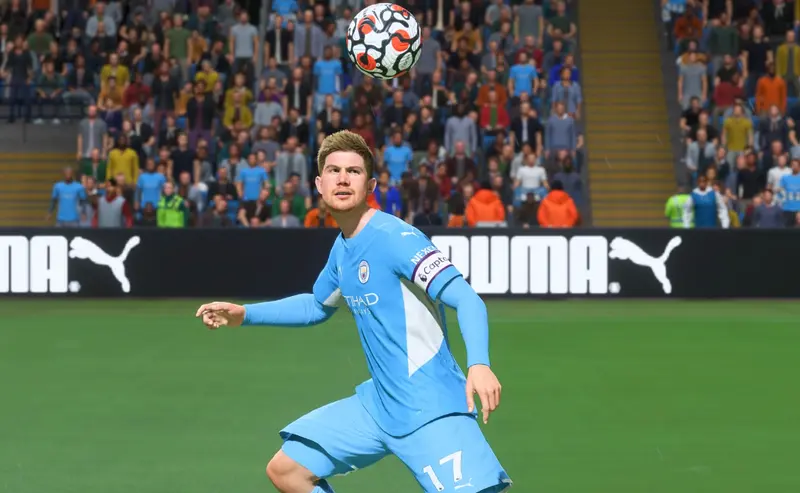 This Flashback Kevin de Bruyne SBC is available until September 29. Don't miss the chance to add a highly versatile player to your lineup. With increased enterable buildings, enhanced robbery mechanics, and a multitude of environments, the Flashback Kevin de Bruyne card promises to be a game-changer in EA FC 24.
In Summary
Flashback cards give us a unique way to enjoy iconic players in their prime, and Kevin de Bruyne's card is no exception. With a little bit of effort and investment, this Manchester City maestro can be yours in EA FC 24. So, plan your strategy, assemble your squads, and get ready to experience the game like never before.
Why Flashback Kevin de Bruyne is a Must-Have
If you're pondering whether to go through the trouble of completing the SBC for Flashback Kevin de Bruyne, let's delve into why this card is a must-have.
With an Overall Rating (OVR) of 87, this card reflects de Bruyne in his prime. Known for his vision, passing, and shooting abilities, having a player like de Bruyne in the midfield can drastically improve your team dynamics.
The Belgian superstar can easily become the focal point of your team, providing crucial assists and occasionally finding the back of the net.
Kevin de Bruyne: The Real-World Maestro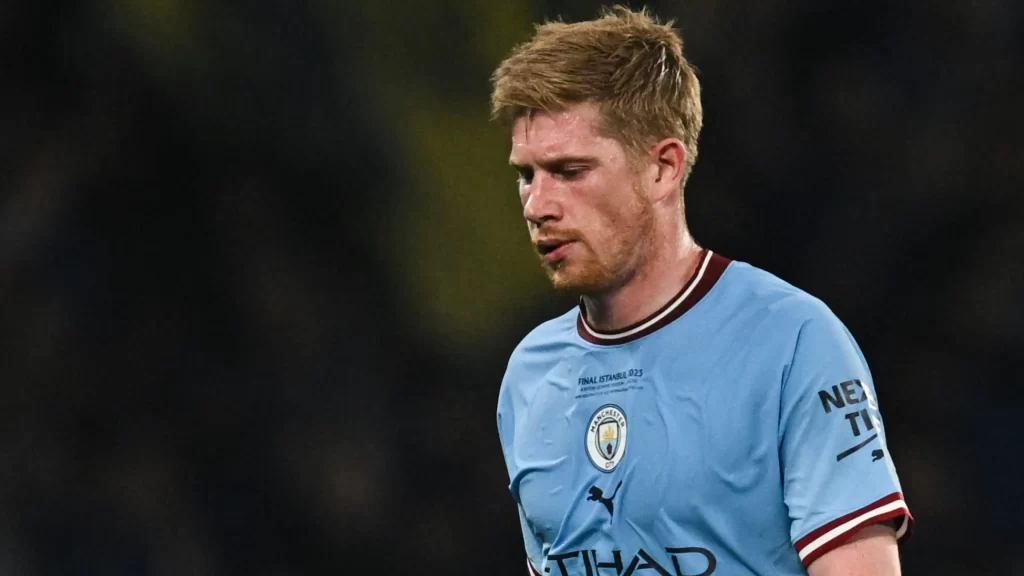 Kevin de Bruyne's in-game abilities are not mere exaggerations. The Belgian midfielder has proven time and time again why he is one of the best in the world.
Playing for Manchester City, de Bruyne has been instrumental in the team's recent successes, including multiple Premier League titles.
His exceptional skills in playmaking, shooting from distance, and set-piece delivery make him a complete midfielder. Understanding his real-world attributes can help you better utilize his Flashback card in the game.
Kevin De Bruyne: How Flashback Cards Influence Gameplay
Flashback cards like Kevin de Bruyne's bring an element of strategy to your team selection. These cards often offer different stats compared to a player's regular card, which can allow for more versatile gameplay.
You might find that Flashback Kevin de Bruyne fits better into your gameplay style compared to his standard card, giving you a creative edge in crucial matches.
Common Mistakes to Avoid When Completing SBCs
When you're caught up in the excitement of unlocking a prized card like Flashback Kevin de Bruyne, it's easy to make mistakes that can cost you valuable resources. Here are some common pitfalls to avoid:
Overpaying for Players: Always shop around and compare prices before you commit to buying a player for your SBC lineup.
Ignoring Chemistry: Team chemistry plays a significant role in SBCs. Make sure the players you select have good chemistry, which will make your team perform better overall.
Last-Minute Rush: SBCs are time-sensitive. The Flashback Kevin de Bruyne SBC expires on September 29, so plan your strategy well in advance to avoid missing out.
Future Flashbacks and SBCs to Look Out For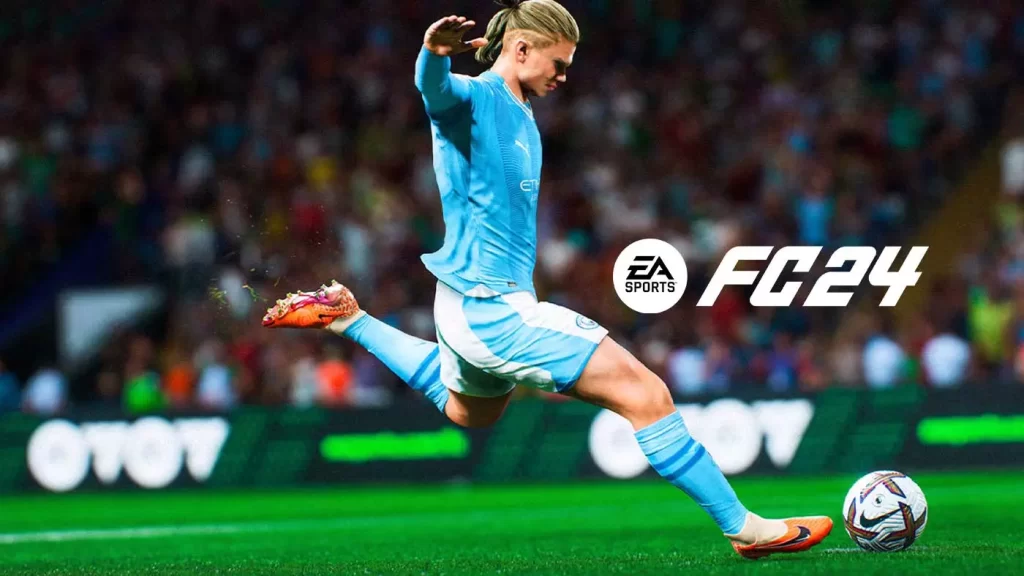 EA FC 24 is still in its early stages, and it's reasonable to expect that more Flashback SBCs will be coming down the line.
Keep an eye out for other influential players who might receive their Flashback cards. These could range from legendary strikers to rock-solid defenders, and each will bring its unique flavor to the gameplay.
Conclusion: Kevin de Bruyne—a Jewel in the EA FC 24 Crown
The Flashback Kevin de Bruyne SBC presents an exciting opportunity for players to bolster their squad with a high-caliber midfielder.
The challenge of completing the SBC also adds an extra layer of engagement to the EA FC 24 experience. Don't miss out on this chance to acquire one of the most versatile and skilled midfielders the game has to offer.
Whether you're a seasoned FIFA veteran or a newcomer eager to make your mark, Flashback Kevin de Bruyne is a card you'll want to have in your lineup.
Why Kevin de Bruyne is Exceptional in FIFA
Now that we've covered everything you need to know about the SBC for Flashback Kevin de Bruyne, let's touch on why he's such a standout player in the EA FC 24 gaming world.
The in-game mechanics mimic his real-life agility and game vision, allowing you to execute perfect passes, launch accurate shots, and display top-notch dribbling skills.
Whether you're new to the game or a seasoned pro, you'll find that using de Bruyne's card optimally can make a significant difference in your gameplay.
Kevin de Bruyne vs. Other Midfielders
In EA FC 24, Kevin de Bruyne's Flashback card stands toe-to-toe with other elite midfielders in the game. To give you context, let's look at the stats.
His 87 OVR often outshines other popular midfielders, with his passing and shooting stats being among the top in the game. It's crucial to compare these metrics when deciding whether to invest the time and resources into acquiring this card.
Investment vs. Reward: Is the SBC Worth It?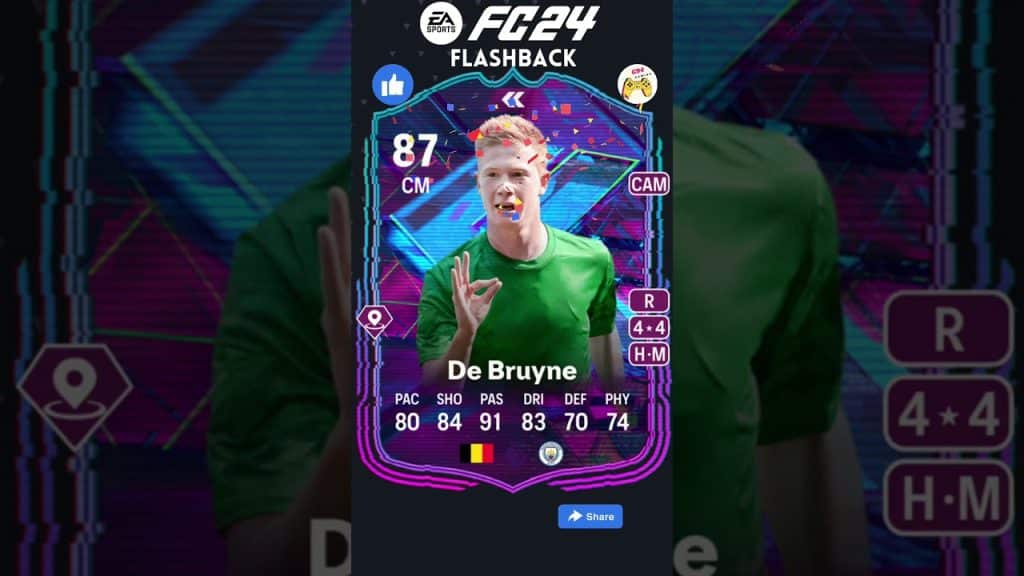 One crucial aspect to consider is the cost of completing the SBC. As of now, the SBC requires approximately 100,000 coins to complete. Is it worth the investment?
Absolutely, especially if you consider the impact that a player of de Bruyne's caliber can have on your team's performance.
Apart from the gameplay, acquiring this card also has in-game economic implications. It's not uncommon for such high-value cards to appreciate over time, giving you the option of trading it later for a handsome profit.
Kevin De Bruyne: Preparing for Future SBCs
Acquiring the Flashback Kevin de Bruyne card could be your first foray into the world of Squad Building Challenges. If that's the case, you might find yourself hooked on this engaging and rewarding aspect of the game.
The SBCs often come in a series, each with its set of unique challenges and rewards. So, keep an eye out for announcements from EA Sports about upcoming SBCs. Trust us, you'll want to be prepared, with sufficient coins and a well-thought-out strategy.
Wrapping Up: Don't Miss Out on Flashback Kevin de Bruyne
The excitement surrounding the Flashback Kevin de Bruyne card is a testament to both the player's real-world skills and his in-game representation.
This Squad Building Challenge offers not just a chance to acquire a potent card but also a deep dive into the strategy and planning that goes into effective team building.
Whether you're a die-hard Kevin de Bruyne fan or just someone looking to inject some fresh energy into your lineup, this SBC is a golden opportunity.
Don't let it pass you by; the clock is ticking, with the SBC set to expire soon. Take the challenge and give your squad the midfield maestro it deserves.