Kyrie Irving's finesse and style have inspired countless players in the NBA 2K24 realm. Embarking on your journey in NBA 2K24's MyCareer mode entails crafting a standout player with impeccable shooting attributes akin to those of Kyrie Irving.
Understanding which jumpshots reign supreme can tremendously boost your gameplay experience. Dive into our analysis where we detail the crests and troughs of various jumpshots, helping you build an exceptional MyCareer player, perhaps even reminiscent of the legendary Kyrie Irving himself.
Kyrie Irving: Mastering the Jumpshot Craft in NBA 2K24
Kyrie Irving Signature Shot Attributes
Every shot in NBA 2K24 is distinct, boasting a unique blend of attributes. A significant part of establishing a formidable player profile involves selecting the right jumpshot attributes.
Let's dissect the stellar attributes that make Kyrie Irving and other stars' jumpshots a coveted asset in NBA 2K24.
Key Attributes and Grades
| Player Name | Requirements (Height & Rating) | Release Height | Defensive Immunity | Release Speed | Timing Stability |
| --- | --- | --- | --- | --- | --- |
| Stephen Curry | Under 6'5″, Shot 92+ | A- | A+ | B+ | A |
| Kyrie Irving | Under 6'5″, Shot 87+ | A- | A | B- | A- |
| Kobe Bryant | 6'5″-6'10", Shot 92+ | A | A+ | B | A |
| Larry Bird | At least 6'5″, Shot 87+ | B- | A+ | D- | A+ |
| Dirk Nowitzki | At least 6'10", Shot 86+ | B+ | A+ | D- | A+ |
| Kevin Garnett | At least 6'10", Shot 80+ | A- | A- | D | B+ |
While Stephen Curry proves to be an excellent choice for players of shorter stature, boasting high grades across major categories, Kobe Bryant stands out with three major shot attributes scoring A or above, especially in timing stability.
Players keen on these attributes must strive for at least 92 in Mid-Range or Three-Point Shot attributes.
For those aiming to make a towering impact beyond the post, figures like Dirk Nowitzki and Kevin Garnett offer solid options. Moreover, the Jump Shot Creator is at your disposal to merge multiple attributes for a more potent result.
Crafting the Perfect Jumpshot Combinations in NBA 2K24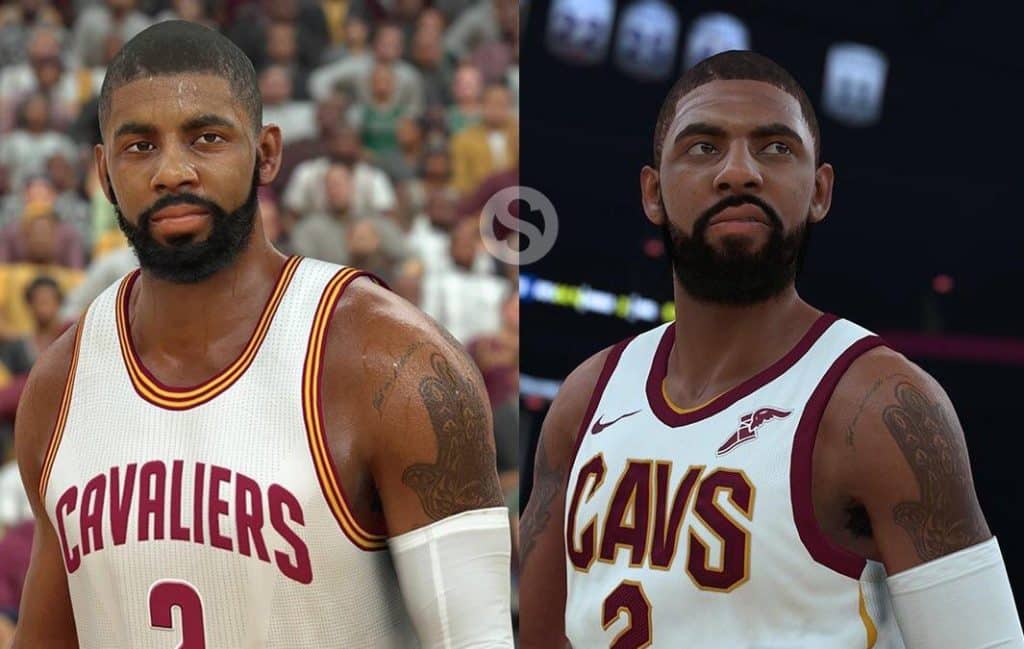 Venturing into the creation of potent jumpshot combinations necessitates a fine balance of the right base with two compatible releases and a perfect blend. Let's explore some of the viable options available in the NBA 2K24 meta.
Kyrie Irving: Expert Insights into Optimal Combinations
Through the expertise gleaned from NBA2K Lab and YouTube content creators, we have insights into the popular builds that the top players are utilizing presently. Here are some top-tier choices:
Ideal Combinations Based on Player Build
Taller Builds (6'5″-6'10") with Moderate Three-Point Shooting (79+):

JT Thor/Saddiq Bey (75%)/Oscar Robertson (25%)

Smaller Builds (Under 6'5″) with Elite Three-Point Shooting (87+):

Stephen Curry/Darius Garland (69%)/Trae Young (31%)

Shooting Guard Builds (6'4″ or Below with 85+ Mid-Range and Three-Point Shooting):

Kevin Porter Jr./Oscar Robertson (68%)/Terence Mann (32%)

Tall Builds (6'10" or Above) with Average Shot Ratings (79+):

Jonathan Isaac/Jaren Jackson Jr. (62%)/Marc Gasol (38%)
The smaller build utilizing the Curry base has been popularized by Splash, a YouTuber who emerged victorious in the NBA 2K22 old-gen $200,000 MyTeam tournament.
This individual also recommends a combination with John Stockton at the base, coupled with Oscar Robertson (69%) and Trae Young (31%) for the upper releases for smaller builds.
Kyrie Irving: Guiding Your Way to NBA 2K24 Mastery
Now that you are equipped with the essential insights into crafting the ideal jumpshot, it's time to mold your player into a powerhouse in NBA 2K24's MyCareer.
Whether you're leaning towards the impeccable finesse of Kyrie Irving jumpshot or the balanced brilliance of Stephen Curry, the right choices can pave the way to a triumphant journey in the NBA 2K24 universe.
Remember, the journey to becoming a stalwart in the game is a continuous one, with the necessity to adapt and evolve with the changing dynamics of the game.
Stay tuned to our platform as we bring you more in-depth analyses and guides to steer your gameplay towards excellence.
Navigating the Intricacies of Player Heights and Shooting Attributes in NBA 2K24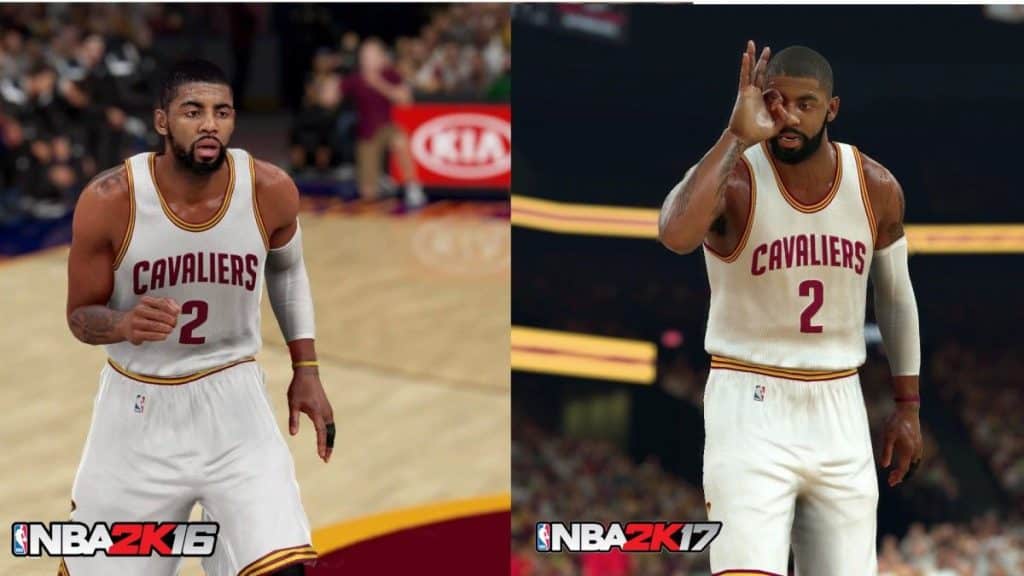 In your pursuit of excellence in NBA 2K24, understanding the nuances of player heights and their respective shooting attributes is essential.
Crafting a player who not only mirrors the finesse of stars like Kyrie Irving but also encapsulates a perfect balance of height and shooting prowess can be a game-changer. Let's delve deeper into how different heights and shooting ratings can impact your player's performance on the court.
Recognizing the Impact of Player Height on Jumpshots
Player height plays a significant role in determining the efficacy of jumpshots. For instance, players with a height under 6'5″, boasting a mid-range or three-point shot rating of 87+, like Kyrie Irving, tend to have a good blend of agility and shooting skill. On the other hand, taller players, typically those above 6'10", require a slightly different approach to achieve optimal performance.
Kyrie Irving: Maximizing Potential with Proper Attribute Allocation
A closer analysis of the attribute grades reveals that taller players often benefit from a more balanced distribution of attributes.
While it's tempting to focus solely on enhancing shooting attributes, paying attention to defensive immunity and timing stability can be equally vital. Players need to judiciously allocate attributes, ensuring a harmonious blend that brings out the best in their chosen player build.
Developing Custom Builds: Tips and Tricks for a Dominant Performance in NBA 2K24
Customizing builds allows players to forge a unique path in NBA 2K24. Whether you're inspired by the dynamism of Kyrie Irving or the shooting prowess of Stephen Curry, creating a custom build can help you carve out a distinctive gameplay style. Here we unveil some expert tips to aid you in crafting a build that dominates the court.
Kyrie Irving: Leveraging the Jump Shot Creator for a Tailored Experience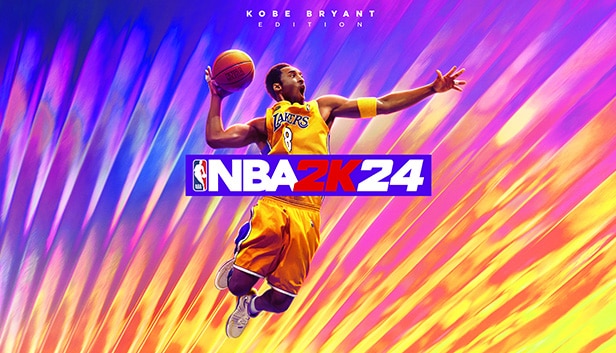 The Jump Shot Creator in NBA 2K24 is a potent tool that enables players to blend different shot attributes to create a unique and efficient jumpshot.
Players can experiment with various combinations, finding the blend that best suits their gameplay style.
Harnessing the Power of Blend and Release Speed
Understanding the intricacies of blend and release speed can significantly enhance your performance.
A well-thought blend can provide a seamless shooting experience, while mastering the optimal release speed can be the key to scoring those critical points in high-pressure situations.
Steering Your Gameplay Towards Excellence: Expert Strategies and Insights
Achieving mastery in NBA 2K24 is not merely about selecting the right jumpshot attributes. Players need to immerse themselves in comprehensive strategies that encompass various facets of the game. Here, we delve into some expert insights that can guide players to unparalleled success.
Implementing Defensive Strategies to Complement Your Jumpshot
Your chosen jumpshot can indeed work wonders in scoring, but coupling it with robust defensive strategies can amplify your success manifold.
Learning to anticipate opponents' moves and employing tactics to thwart their advances can make you a force to reckon with on the court.
Kyrie Irving: Engaging with the Community for Collaborative Growth
The NBA 2K24 community is a vibrant space brimming with enthusiasts and experts alike. Engaging with the community can provide fresh perspectives and insights, fostering collaborative growth.
Players can share their experiences, learn from others, and even forge alliances to dominate the league together.
Conclusion: Kyrie Irving
Embarking on a journey in NBA 2K24's MyCareer is indeed an exhilarating experience. With the insights and strategies furnished in this guide, players are well-equipped to build a towering presence in the game, reminiscent of stars like Kyrie Irving.
Remember, the journey to becoming a powerhouse in NBA 2K24 is marked by continual learning and adaptation. Keep honing your skills, experimenting with new strategies, and striving for excellence.
Here's to a fulfilling and triumphant journey in the NBA 2K24 universe, where your player stands tall as a beacon of skill, strategy, and finesse.