Last-mile delivery tracking refers to monitoring and providing real-time updates on the final stage of a package's journey from the distribution center or local hub to the customer's doorstep. This stage is often the most complex and critical part of the delivery process, as it involves navigating through neighborhoods, dealing with traffic and weather conditions, and ensuring the successful delivery of the package to its intended recipient. Last-mile tracking is a crucial point that must be paid attention to in the e-commerce industry, for it plays a vital role in optimizing business delivery operations and improving overall logistics efficiency, thus enhancing customer satisfaction and improving product order rate and company sales.
The Key Role of Last-mile Delivery Tracking
As a critical component of modern logistics and e-commerce operations, last-mile delivery tracking is crucial in timing, accuracy, and customer expectations.
. Real-Time
Last-mile delivery tracking gives customers real-time visibility into their packages' exact status during the journey's final leg. Customers can track the delivery driver's progress on a map, see estimated arrival times, and receive notifications when the package is near.
. Information Accuracy
Tracking API provides accurate real-time updates on the time and location of delivery status and ensures that customers are informed at all stages of the last-mile delivery process. At the time of delivery, the tracking system can provide delivery confirmation to ensure that the package has arrived at its destination or that the correct customer has picked it up.
. Customer Expectation
Customer expectations focus on last-mile delivery times, exception management, and a seamless and transparent experience. By integrating and analyzing data from delivery tracking, e-commerce companies can optimize delivery routes and improve delivery efficiency to deliver faster and better deliveries. If there are exceptional delivery delays or customer rescheduling, the tracking system is also suitable for communicating with the customer and providing alternative solutions. Accurate and timely delivery tracking minimizes customer dissatisfaction by providing transparency, reducing uncertainty, and providing seamless delivery throughout the process, helping manage customer expectations.
How Real-time Tracking Solutions Provide Superior Customer Experience in Last Mile Logistics Tracking
After knowing the vital role of last-mile dispatching tracking in real-time, information accuracy, and customer expectation, read more to learn how real-time tracking solutions can address some of the challenges that may arise in these three areas and provide a superior customer experience.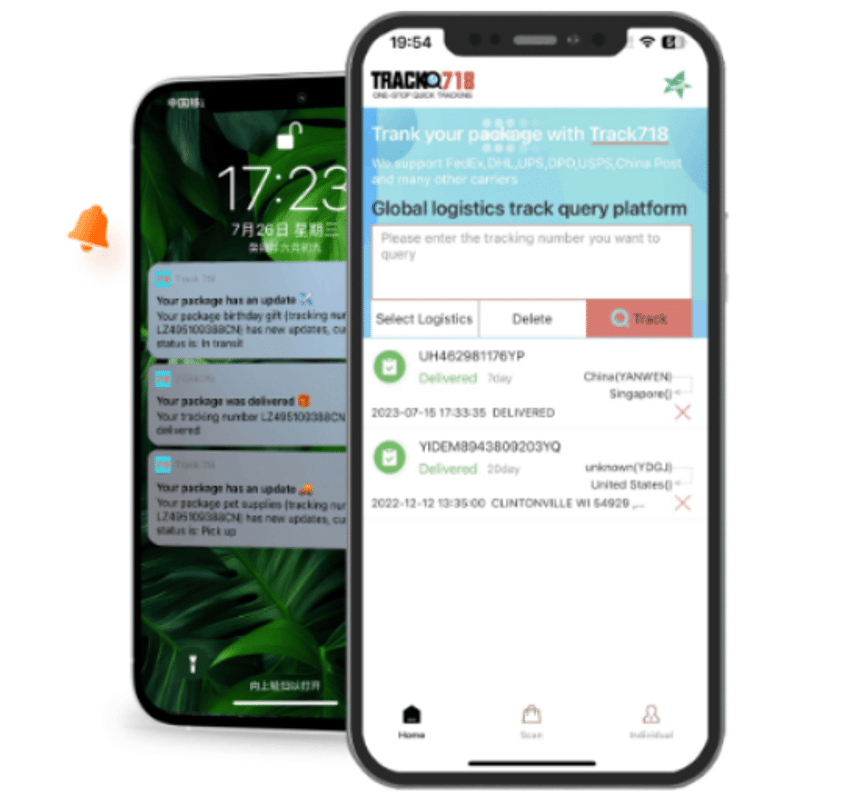 . Real-time Delivery
Real-time tracking solutions provide customers with instant updates on their package's location and estimated delivery time, especially last-mile delivery tracking. A transparent view of the delivery process allows them to see the progress of a package and understand its journey in real-time. This reduces uncertainty and lets customers plan their day around the delivery.
. Precise Delivery
With real-time tracking solutions, delivery time estimates are more accurate and reflect realistic conditions, thus improving the reliability of estimated arrival times. Real-time tracking solutions also provide delivery confirmation, such as proof of delivery via timestamp, photo, or signature, to help reduce disputes and give customers confidence in successful delivery.
. Transparent and Flexible Delivery
Real-time tracking solutions use GPS data to optimize delivery routes, ensuring drivers take the most efficient path to avoid traffic congestion and delays. In addition, some real-time tracking solutions allow customers to customize delivery preferences, such as selecting alternative delivery locations or specifying safe drop-off points and providing proactive notification to customers about potential delays, giving them the opportunity to adjust their plans accordingly. In essence, real-time tracking solutions directly address the challenges faced in the delivery tracking process by providing transparency, communication, and flexibility to customers and delivery teams, which results in a superior customer experience.
How Track718 Become A Reliable Final Mile Delivery Tracking Solution
As an Aliexpress delivery tracking platform, Track718 perfectly meets all the needs of last-mile delivery tracking and becomes a reliable real-time tracking solution.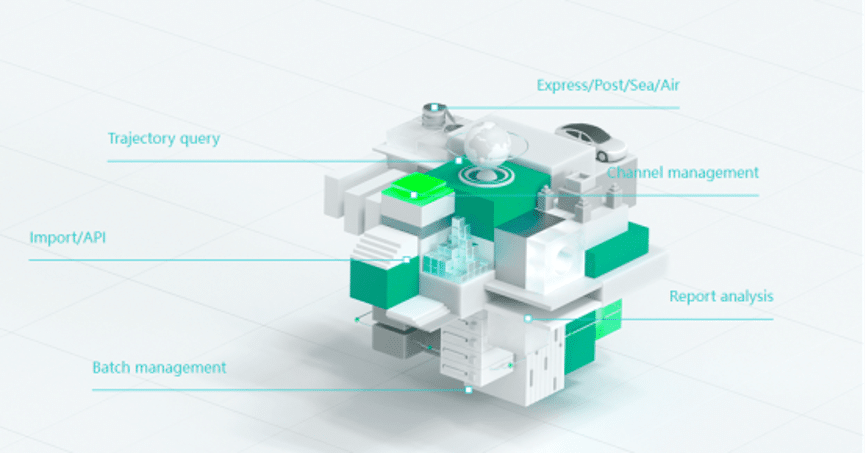 . Seamless Translation Across Various Languages with A Click
As a one-stop global logistics tracking platform that supports full visual tracking of over 2000 logistics service providers worldwide, Track718 supports multi-language one-click translation, enabling users to search for the information they want anytime and anywhere without worrying about language barriers.
. Batch Automated Queries
Track718 provides a standardized tracking API data interface that enables the automatic transmission of trajectory data through Webhook URLs, saving time and effort in query operations and making last-mile delivery tracking work more efficient and smooth. Track718 welcomes the Excel batch import function to achieve batch automated tracking of the corresponding tracking number, which is convenient and fast, making logistics management more efficient.
. Data-driven Operations
Track718 offers a data dashboard, such as a distribution map of tracking number status and a distribution map of tracking number countries. This gives enterprises a more comprehensive understanding of logistics status, adjusts logistics plans promptly, and improves logistics operation efficiency.
. Mail Subscription Automation
Track718 offers personalized email notifications and timely updates on logistics trajectory changes, enhancing user experience and satisfaction. The key steps involve setting up the mail template, activating the email template, and enabling automated email notifications.
. Free Query Plugin
In addition, Track718 also provides easy-to-install free query plugins, making it easy for your website to achieve trajectory query functionality. The free trial is available upon registration.
For more information about the application of Track718 for e-commerce business, please read Enhance Shopify with Track718 for effortless tracking alerts.
Conclusion
Real-time tracking solutions have become indispensable in addressing the challenges associated with last-mile delivery tracking and elevating the customer experience in the e-commerce industry. Track718, a one-stop global logistics tracking platform, connects all entities within the international trade ecosystem and utilizes information technology to automate, intelligent, and visualize the tracking of logistics trajectory information and effectively solve the challenges encountered in the delivery tracking process. Track718 can be trusted as an e-commerce partner to provide real-time tracking solutions.