In a world where online advertising is all the rage, it's easy to overlook the importance of outdoor advertising. However, outdoor advertising is still a crucial component of any successful marketing campaign in today's market. With the advent of LED advertising, the need for outdoor advertising has rapidly grown internationally in a short time.
The reason for this is simple: LED advertisements are incredibly effective at capturing customers' attention. So, if you want to make your brand stand out from the competition, investing in LED advertising screens is an intelligent decision.
LED Used for Advertising Screen Display – Overview
LED advertising is electronic advertising that uses light-emitting diode displays to showcase ads. Digital signage featuring LED displays has incredible versatility and utility. It can be used to create multimedia advertising of any kind. The technology offers significant control and interactivity, and you can stream the ad content remotely via wireless internet technology and a cloud-based content management system. Popular options include storefront displays, electronic advertising boards, and interactive LED walls.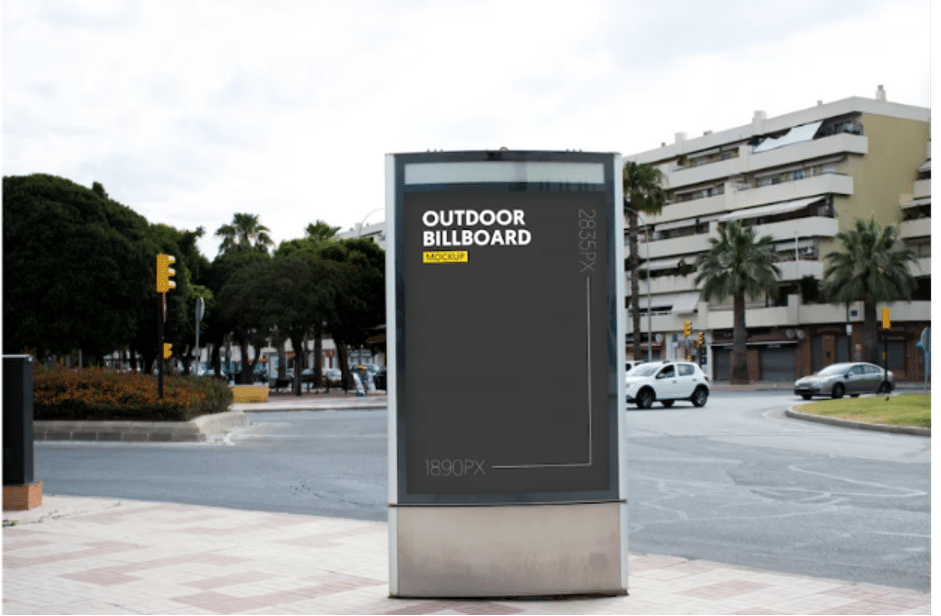 The Power of Using LED Technology in Advertising to Attract Customers
Traditional billboards don't have the appeal that LED technology offers, while the latter is explicitly designed to grab attention, and it does this job well.
LED advertising features high-definition moving animations and bright colors that practically demand that passersby stop to read the message. The advanced technology of this format provides unique opportunities for businesses to create and set eye-catching advertisements to increase brand awareness. The advertising capabilities are virtually endless. You can create one message to run 24/7 or advertise multiple specials simultaneously or at designated times.
The following list comprises successful digital advertising display campaigns that have demonstrated significant effectiveness in influencing customer behavior, which can serve as inspiration for your marketing efforts.
Examples of Successful LED Advertising Campaigns
l Harmon Corner:
The LED advertising board at Harmon Corner, located in a prime spot near major casinos and hotels on the bustling Las Vegas Strip, is an enormous and attention-grabbing sight. Its strategic placement results in an impressive influx of viewership, with more than 25 million pedestrians and 24 million vehicles passing by yearly.
l Pick N' Play in Stockholm:
McDonald's in Stockholm, Sweden, employed a highly effective marketing strategy by using an interactive LED advertising billboard. This LED billboard allowed players to participate in the game using their smartphones. Those who played for over 30 seconds were rewarded with a coupon for their favorite food item. The company generated significant interest in its brand by inviting customers to play a free ping pong game.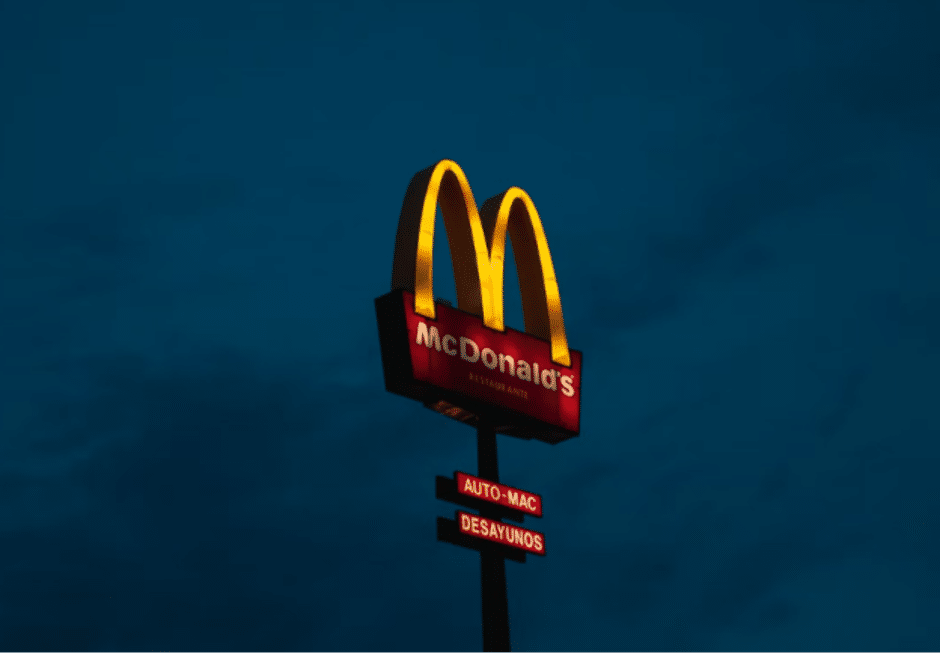 If you want to know more about choosing LED for your advertising campaigns, please read Tips for Selecting Perfect LED Screens.
The Future Potential of LED Solutions in Advertising
LED displays and technology are proving to be essential means for indoor and outdoor advertising. They are becoming more and more common in urban centers around the world. The reception has been positive, and the demand for them to increase brand awareness is voracious. The development of LED advertising shows no signs of slowing down.
In the future, outdoor advertising screen technology will undoubtedly become more advanced, allowing new products to emerge and provide even more advantages. New innovative advertising techniques will be developed to help businesses effectively deliver their message and attract attention.
Where to Get the Best LED for Advertisement
The demand for LED advertising solutions is increasing, which is not surprising. Outdoor advertising screens are bright, energy-efficient, and versatile. They allow businesses to create eye-catching advertisements to attract attention. Many top brands worldwide already use this dynamic solution to captivate their customers. For the best results, partnering with a reliable LED supplier specializing in such solutions is crucial. Refond provides the market's most reliable and creative LED display solutions, including LED digital signage, flexible displays, indoor and outdoor advertising boards, mini LED micro LED, etc. These products are practical, versatile, and cost-effective and can also be utilized in various branding or marketing applications.
If you want to take your advertising to the next level, don't hesitate to contact Refond for more information. Their LED solutions can make your business unique and appealing to a larger audience, increasing customer attraction.