Since direct sales companies operating on the referral marketing model arrived on the internet, there has been a real shift in the behavior of professionals. The "leaders" are no longer holding extravagant meetings that used to fill luxury hotels, and one of the most discussed topics has been Livegood.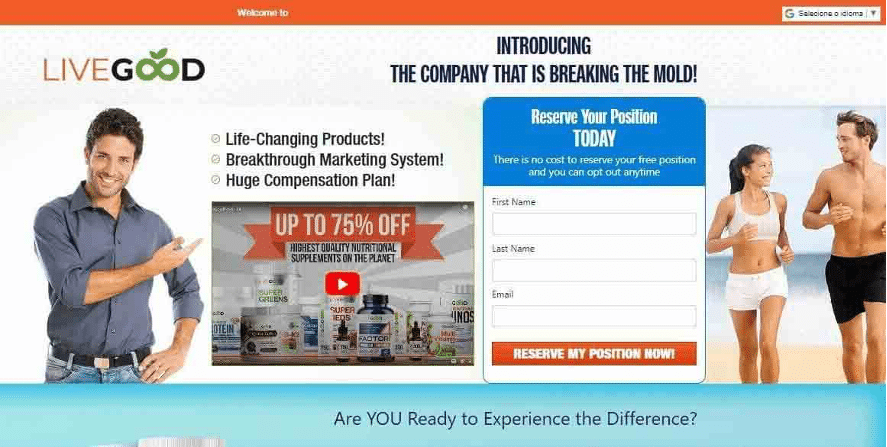 In the digital age, some companies stand out as platforms that offer individuals the opportunity to redefine their financial trajectories from the comfort of their homes. Through a simplified registration process on their websites, they invite aspiring entrepreneurs to join their communities and embark on the promise of the long-awaited journey of financial growth and personal development.
Also, take a look at the South American company Hinode, which is considered the largest in the direct sales sector.
However, it's worth noting that, like any other industry, not everyone can achieve these dreamt-of gains, and in many cases, individuals end up with losses due to the purchase of products for resale that either prove difficult to sell or have prices that are inconsistent with the traditional market for a similar product.
Recognizing this, Livegood has found a solution that follows two distinct paths for the same individual who chooses to develop the business. As a persuasion tactic, Livegood offers the resale of its products, which can be done through a virtual store provided to the participant. All sales made through this e-commerce platform will generate sales commissions for the participant, with the company handling the logistics of delivering the products to the end customer. Alternatively, individuals can receive their products at home and sell them in a traditional manner, using the well-known phrase in this industry, "tête-à-tête," a term derived from French that means face-to-face.
As a safety net to attract those who do not want or cannot, for any reason, deal with the sales of these products, Livegood has created the so-called global 2×15 matrix, which is a kind of queue where theoretically everyone will earn as more people register with any other participant (not necessarily a direct referral to them). As this queue fills up, the person whose matrix has been filled may receive $2,047.50, which is approximately R$ 10,000.00.
Therefore, Livegood claims that you do not need to invite anyone to the business because for those who register and pay the mandatory membership fee, which is a one-time payment of $49.95, comprising 1 Affiliate License for $40 plus a $9.95 membership fee, which will cost a total of $49.95 at the time of registration. It should be noted that the registrant will have to pay $10.00 monthly to remain active in the forced matrix, where the "magic of the matrix will happen." However, it is not specified in how much time this matrix will be filled for payouts to those who have waited, at least not explicitly mentioned in their official materials.
Currently, there are no specific regulations in Brazil or the United States, where the company is based, that classify matrix schemes as illegal. However, the U.S. Federal Trade Commission has issued public warnings about these types of websites. Additionally, both the U.S. Federal Trade Commission and the UK Trading Standards have issued warnings to the public about how easily these models can be exploited for fraudulent activities. Many websites using the forced matrix model are no longer operational. Some shut down their operations shortly after starting due to being fraudulent schemes or facing civil lawsuits. Other similar sites took advantage of this decision to cease their operations. Some matrix schemes in the UK continued to operate legally using contract law, with one of them operating until May 2006 when it was acquired by a Denmark-based company. In the UK, there is no specific law against matrix websites. Information about laws in other countries regarding these types of sites is not available at this time.
Who is behind the company?
Ben Glinsky serves as the CEO of LiveGood, and this is not his first foray into this field. In the past, he founded a company called Skinny Body Care, which achieved considerable success and was later acquired by Valentus. When analyzing most of his content and his description, it is evident that he has a genuine desire to assist people, which is always a positive quality. The composition of the leadership team plays a crucial role in the success of any network marketing company, and in the context of LiveGood, the team includes: Ryan Goodkin (Director of Product Development), Lisa Goodkin (Director of Product Education), and Nauder Khazan (Director of Network Marketing).
LiveGood adopts a format that may initially appear pyramid-like, but upon closer examination, it appears to be something different. In reality, the company operates on the network marketing model, offering products at prices that aim to compete with better-known brands. This approach is intended to drive retail sales, prioritizing them over recruitment. Based in Jupiter, Florida, the company engages in the sale of health and wellness products through multi-level marketing. Individuals have the opportunity to earn money by sharing the products with others. LiveGood provides a subscription that grants customers discounted access to health and wellness products, similar to memberships offered by establishments like Sam's Club or Costco. The difference is that LiveGood offers compensation when products are shared.
One can argue for a certain level of legitimacy here because it provides real products to customers, has robust customer support, and offers a 90-day money-back guarantee for all products. Analyzing the facts, it is clear that LiveGood is a company with competent leadership, quality products, and a compensation plan focused on legitimate sales. These factors dispel the possibility of a pyramid scheme.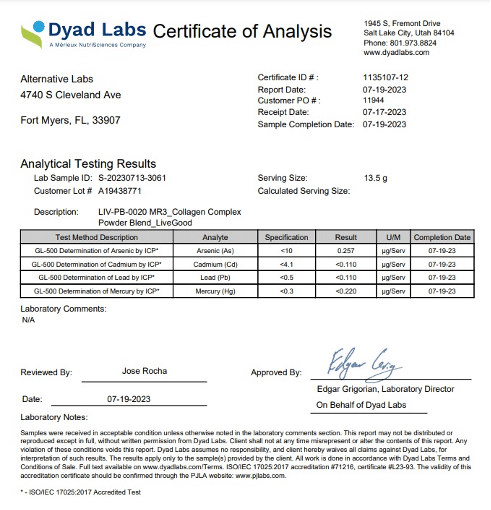 The focus on affordable prices further facilitates sales to retail customers, solidifying LiveGood's legitimacy. Therefore, the conclusion is that LiveGood is an honest opportunity. Not only in LiveGood but in any other company, it is advisable to try the products before making a membership decision to ensure they align with your preferences.