At the end of May, Magic Leap CEO Rony Abovitz announced his retirement. During this coaching change, the outside world generally believes that Magic Leap's past strategy to create consumer-grade AR glasses "lost all."
Magic Leap, the most watched company in the AR industry, has been exposed to a series of negative news in the past six months.
First in November last year, Magic Leap was revealed that as early as August, it had pledged all 1,903 patents under its name to JPMorgan Chase in exchange for commercial loans, and is in the E round of financing. Immediately afterwards, the technology media The Information unveiled the AR unicorn's prestigious defeat: the product sold only 6,000 units in the past six months, far from the annual sales target of 100,000 units. Monthly "burning money" of tens of millions of dollars, the seats of directors have also changed. At the time, Magic Leap did not immediately respond to this report.
At the end of 2019, the company partially upgraded the first-generation AR glasses and renamed it Magic Leap 1, and launched an enterprise suite and management platform, announcing the adjustment of the previous to C strategy and entering the B-end application market.
This product starts at $2,295. In comparison, Microsoft's HoloLens 2 bare metal price is $3,500|Magic Leap
In March this year, the media revealed that Magic Leap wanted to sell for 10 billion US dollars, intending to sell to Facebook and Johnson & Johnson. At the end of April, the company announced that it would lay off 50% of its employees, affecting 1,000 employees.
Until May, Rony informed that it had obtained $350 million in new financing internally, and has so far raised a total of $2.95 billion in financing. At the same time, the company is revoking the previously issued layoff notice (WARN).
The money sent in the snow temporarily saved Magic Leap. The company said that the financing will be used to develop the second generation of products, but it failed to keep Rony. On May 29th, Rony announced that he will step down as CEO and the company will hire new candidates from outside. According to information obtained by Business Insider, Rony will also "provide strategic and vision support from the board level" after leaving office.
Only paranoia can do this
Rony Abovitz is a computer and neurology expert who loves technology and is good at imagination. He is fat and looks like a typical geek otaku.
Since its founding in 2011, Magic Leap has maintained a high level of confidential operations. Only a few people have witnessed its technology development process, and even fewer people know how it works internally, and these people are also limited by a bunch of confidentiality clauses. But large sums of money are still flowing into Florida, a small town with a population of only 30,000 south of Fort Lauderdale.
At the Magic Leap headquarters in this town, full of science fiction, life-size astronaut models at the door of Rony's office, so-called "Star Wars" memorabilia everywhere, remote avatar robots running around in the conference room meeting"……
Rony regards this as a confidential but free base. He once told reporters that he wanted Magic Leap to stay in Florida, because one of the benefits of production here is that the company can keep secrets. If the headquarters is located in Northern California, it is almost impossible to keep secrets in consideration of the Silicon Valley job-hopping culture and the spirit of technical gossip. He is so paranoid about confidentiality, it seems that he is extremely confident that the technology he makes is subversive, and more importantly, the breakthrough of technology will be realized soon.
Usually, Facebook and Microsoft will invite external developers to create software for them when the AR/VR headset is still a prototype. However, according to a report in 2015 by "Connect", Magic Leap claims to use a different technology implementation approach from the former, so it is not secret, and only occasionally releases a concept video to "teasing" people.
In 2015, the company released an imaginary CG video: a huge whale suddenly rose from the gym floor, and the splashing water seemed to wet the stunned audience. This viral "advertisement" let most people know the mysterious existence of Magic Leap for the first time. But with it, there are also criticisms of this "excessive" imagination after people figure out that this is "imagination" rather than the true state of technology.
At the 2019 Geek Park Innovation Conference, John Gate, then Magic Leap Creative Strategy SVP, responded to this ad with questions: "Technology companies have their own dreams, they must first show their whereabouts to others, and other talents understand their Concept, Trend"|Video Screenshot
In the summer of 2018, Magic Leap's first product, Magic Leap One, finally shipped out. According to the MIT Science and Technology Review, Magic Leap One does have a breakthrough in the fusion of virtual images and the real world. In terms of display, the visual light field starts at 14.6 inches from the face and can be extended farther, which means that you can see multiple virtual images at different depths of field at the same time, bringing better 3D reality effect.
Moreover, Magic Leap is also more prominent in the display of the position of virtual objects and real objects, which has always been a problem in the AR field.
In addition, in the most intuitive angle of view, the first generation of Microsoft HoloLens is only 35 degrees, Magic Leap is 50 degrees.
Even so, consumers who have been applauded by previous marketing advertisements are not satisfied with this product. Palmer Luckey, founder of Oculus VR, commented splendidly, "Magic Leap is not like a functional development tool, it is more like a hype. Almost no one can find a meaningful way to use it, and many of their design decisions seem to be Based on this." He also said that this product developed for 6 years did not meet the previous promise.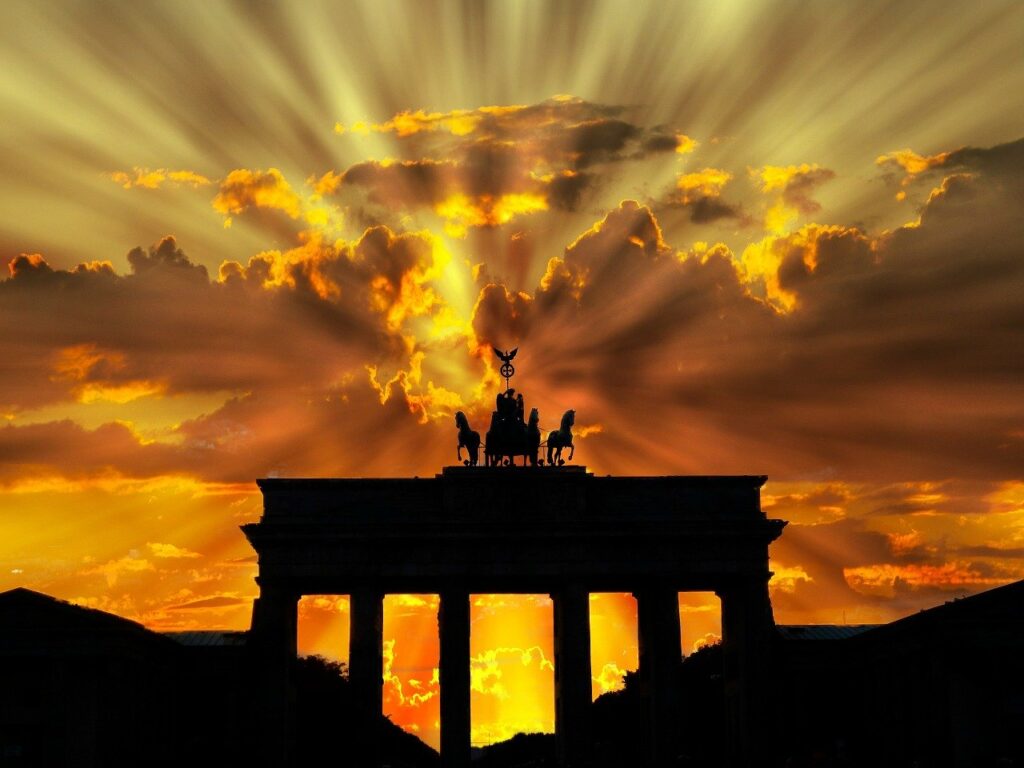 After the product was launched, "Wired" made a special interview with Rony. Regarding criticism and controversy from the outside world, Rony admitted that the past hype was a mistake. "I think we are too arrogant," he said. This stubborn technology geek began to reflect on his and the company's attitude towards the outside world.
With the foreshadowing of hardware, Magic Leap began to build a system ecosystem despite the doubts from the outside world. At the first developer conference, Rony described the Magicverse ecology envisioned by the company-the future world should be a virtual and real world covered by a "virtual image layer" over a "real environment layer." The Magicverse ecosystem is not only experienced by users who purchase Magic Leap devices, it will be open.
Rony's envisioned future-Magicverse|Magic Leap
It's just that this picture is obviously too far ahead, and there is still a long distance from the real landing. "We believe that in the next 10 to 20 years, it will become an incredible powerful force in economic and computing development." Rony said, he is not like an entrepreneur at all, more like a believer in mixed reality technology Preaching the future.
But Magicverse, multi-layer digital world, high-fidelity AI assistant Mica, and so on, a series of new concepts built around the product have made many people wonder. For the Magic Leap, which just launched the first generation product at that time, such a technical vision was depicted at the developer conference. It is more like after the technical product is not outstanding, it begins to outline a more ambitious concept to avoid everyone from "cancelling".
Rony is very imaginative, persistent and even paranoid, and has a strong appeal, but what he ignores is that capital and markets are not what they were five years ago. Now, they want to see reality more.
The long prologue
Facing The Information's bleak sales of Magic Leap at the end of last year, Rony responded in an interview with Japanese media Mogura VR in February this year, "I can't tell accurate data, but the previous rumors are not accurate. What I can reveal is that we are in the background The number of registered developers (the number of registered accounts) exceeds 10,000, and there are thousands of registered developers. These developers may be independent developers or employees from large companies such as Disney. Magic Leap 1 More than one year after the sale, There are now 200 apps in the app store."
Rony has always felt that the media is too harsh on himself. What he did not want to understand is that the sales of the first generation products did not meet expectations, and even the external doubts originated from the company's product strategy. And this is precisely because he is too optimistic about technological breakthroughs, and even the definition of the word "breakthrough" is too paranoid.
When the technology of high-configuration consumer AR is not mature enough, and the cost, interaction, and application environment are still very bad, the only correct choice is to let Magic Leap focus on enterprise applications; or simply go low-key and reject the scenery Unlimited temptation, wait for the maturity of the relevant environment.
Excessive idealism and the mentality of "vertical climbing" not taking the zigzag route are bringing irreversible consequences. Magic Leap's "deteriorating situation" in the past six months, many people began to think of them as cheating subsidiaries, planning a "bad blood" scam. "The media is eager to expose the next Theranos or WeWork," Daniel Diez, the chief marketing officer of Magic Leap, roared thunderously at the general meeting after the negative report on The information at the end of last year.
Only patents can be used as loan collateral from the E round of financing, indicating that Magic Leap has indeed accumulated a lot of technical strength, and it is not the same way as Theranos, which threatens to change the world with "a drop of blood."
In addition, Rony is not a technology entrepreneur with a reputation. He previously successfully founded the medical equipment company Mako Surgical, which was listed on the Nasdaq in 2008 and was subsequently sold for $1.65 billion in 2013. The New Yorker once commented on Abvoitz: "If you make robotic hands and help doctors cut human bodies with scalpels, you must obey the laws of physics, the laws of biology, and human consciousness and mind. Rony is a genius in all three areas. ."
In October 2017, when the company did not have any products, Magic Leap released a video about the founder's journey. In the video, Rony revealed that the idea of ​​Magic Leap was born on the road. In 2010 or 2011, Rony and his band members thought of the idea of ​​Magic Leap while traveling to Austin, Texas for the annual Southwest Conference.
Rony called himself "always interested in sci-fi and surrealism." He has always been very curious what would happen if the calculation was not limited to computer cases, but "overflowed" into reality. Rony thought that such a cool idea, "sounds like an art project." And this is the beginning of Magic Leap, a cool art project. What Rony and the team need to do is "discover the scientific elements behind the art project so that it can be turned into reality."
Rony is a romantic technical coffee. In the past 9 years, Rony has been too persistent to turn this idea into reality. It's just that he doesn't seem to reasonably estimate how long this will be.
In May 2016, Rony appeared on the cover of Wired. On the cover is written by Kevin Kelly, "A mysterious startup company, a pile of money, and the pursuit of creating a new reality"|《Connected》
For capital, they need a sexy enough entrepreneurial story. Faced with the high-end AR glasses on the C side, plus the magic Magicverge, this imaginary ceiling is piled high enough. But capital is also realistic. If they can't deliver on their promises, they will always withdraw their helpers. At this time, Rony's Magicverse had just started.
Rony's idealism and Magic Leap's paranoid strategy are two sides in one. From an objective environment, AR glasses for the C-end are not fully mature in terms of market or technology. For example, AR glasses do not have a scene that allows users to use them at high frequencies. The product lacks efficient interaction methods, the appearance cannot be miniaturized enough, the wearing comfort is not good, the battery life is not durable, etc. This is not a local technical breakthrough of a company. solved.
As Liang Fei CEO Wu Fei told Qingting.com: "AR interactive change cannot develop in isolation, it needs the promotion of the entire industry development, including vision, voice and sensor input, optics, sound, etc. The high degree of collaboration in this link also requires real interaction through back-end services, such as video, vision, cloud storage, and computing. In this regard, Magic Leap is too greedy, and chips, optics, products, front-end, content, and back-end are simultaneously launched. Use your own strength to shake the entire industry."
In addition, Google AR interaction designer Wu Shengzhi pointed out a key problem in his knowledge. "From the perspective of entrepreneurial methodology, Magic Leap is still walking through the waterfall and slogan-style product development model of decades ago, and it has not done enough users. Testing, there is no agile trial and error iteration process, the company's products have been kept secret, delusional to rely on a big move to win with one blow, the natural risk is very high."
However, the collapse of Magic Leap is not the end of AR, and it has not even shaken the confidence of industry people in spatial computing. Shen Xiangyang, a former Microsoft global executive vice president who once headed Microsoft's technology strategy system, believes that mixed reality and even glasses must be the future, and Microsoft has been continuously investing in HoloLens, but Microsoft is well aware of the future. It takes long enough.
Concept video Hyper Reality creates a virtual future digital society picture|hyper-reality.co
Maybe, in another 5 years, 10 years, the form of glasses originally envisioned by Magic Leap becomes the main.