Kang the Conqueror is set to be a pivotal character in the upcoming Marvel Loki Season 2, although his comic book origins may not be fully explored yet.
The introduction of Kang in Ant-Man & The Wasp: Quantumania may not have impressed all fans, but it did bring a potential Thanos-level villain into the Marvel Cinematic Universe (MCU).
Kang is portrayed as a manipulative and terrifying threat, orchestrating events for his own benefit.
Despite Kang's apparent demise in Quantumania, it may not be the end for this character. As a time-traveling menace, Kang has multiple variants across the timestream.
While one Kang variant is confirmed for Loki Season 2, others may make appearances.
Kang's comic book version has a rich history, adopting various personas, all with the ultimate goal of universal domination.
Kang in Marvel Comics: A Future Conqueror from Another World
Kang first appeared as an adversary of the Avengers in 1964's Avengers #8.
However, due to retcons, it could be argued that Kang's debut was a year earlier in Fantastic Four, as the character Ramah-Tut, later retconned as a Kang incarnation.
Kang has since been revealed to have multiple variants and incarnations, each existing in their own timeline.
The most formidable is Kang, who aggressively seeks new worlds and timelines to dominate, often clashing with the Avengers and Fantastic Four.
Comparison Between Marvel Kang and Jonathan Majors's Loki Character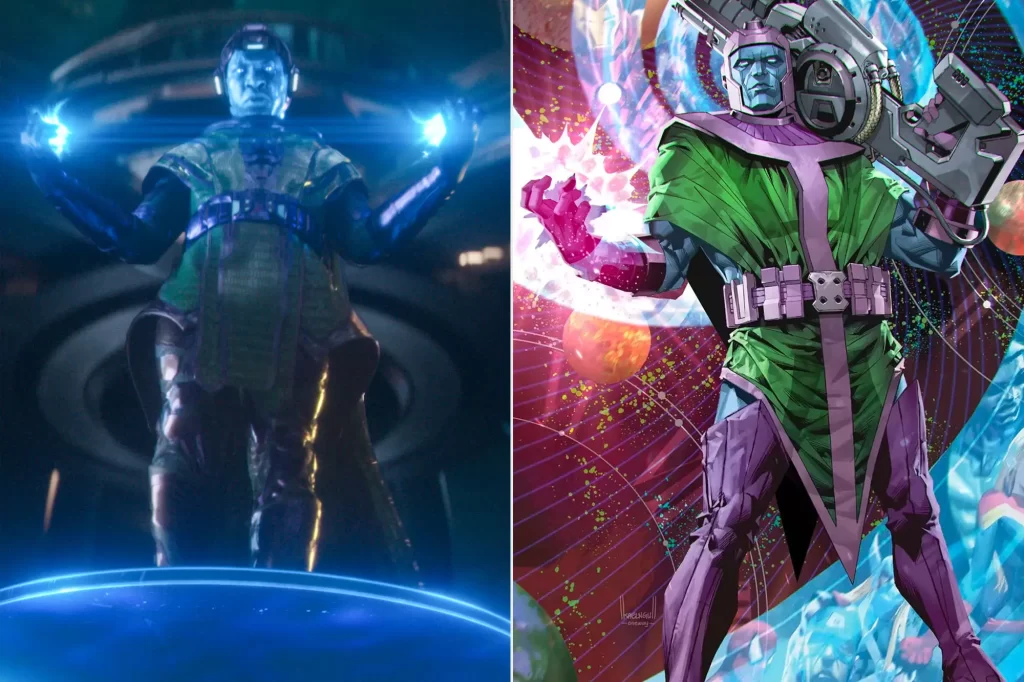 So far, Kang's portrayal in the comics and the MCU is relatively similar, although we have only seen a snippet of him in Ant-Man & the Wasp: Quantumania.
The MCU's Kang exhibits similar traits of scheming and plotting and wields an extensive range of futuristic weapons, making him a formidable conqueror.
However, Kang's true history remains somewhat ambiguous. Victor Timely, featured in both Ant-Man & the Wasp: Quantumania and the Loki Season 2 trailer, appears different from the comic version of Timely, a Kang incarnation hiding in the 1900s.
Additionally, the relationship between Kang—a descendant of Mr. Fantastic from the distant future—and the Fantastic Four is unclear.
Despite these unknowns, Kang is one of the most faithfully adapted comic characters seen so far. However, the events of Loki Season 2 and future MCU projects could alter this perception.
Conclusion
Kang the Conqueror is a complex character with a rich history in Marvel comics, and his introduction into the MCU opens up exciting possibilities for future storylines.
While there are some differences between the comic and cinematic portrayals, Kang remains a faithful adaptation of the original character.
With Loki Season 2 on the horizon and the potential for Kang to appear in future MCU projects, fans are eagerly anticipating the development of this intriguing character.
Kang's Variants and their Significance in the Marvel Universe
Kang's character is further complicated by the existence of his various variants, each with their own set of intentions and motivations. This multifaceted nature makes Kang a unique and unpredictable adversary in the Marvel Universe.
Immortus: The Future Self of Kang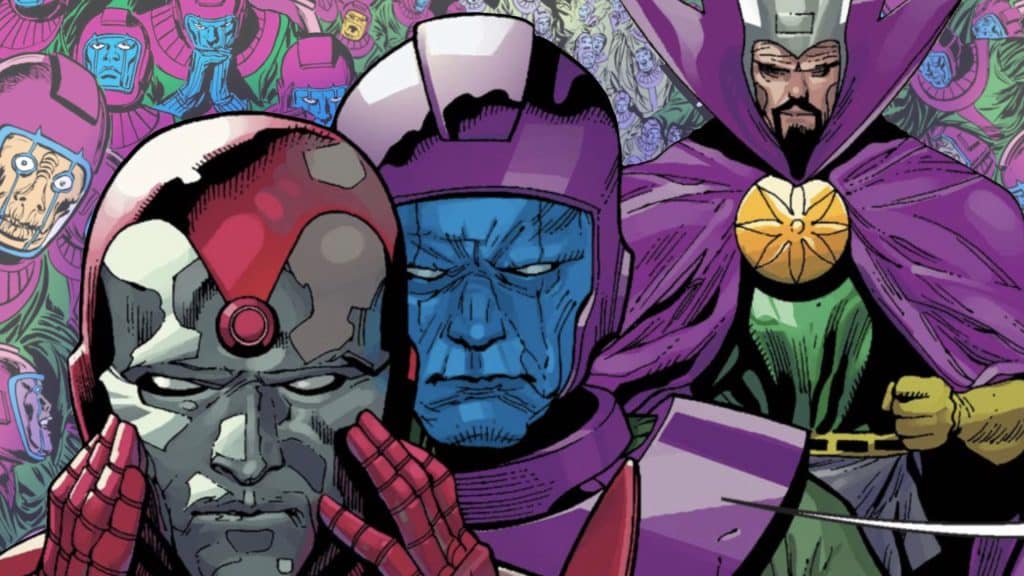 One significant variant of Kang is Immortus, his future self. Immortus has mastered time and is more of a cosmic entity than a conqueror. He often manipulates events and characters across time to achieve a specific outcome that aligns with his mysterious goals.
Rama-Tut: The Egyptian Pharaoh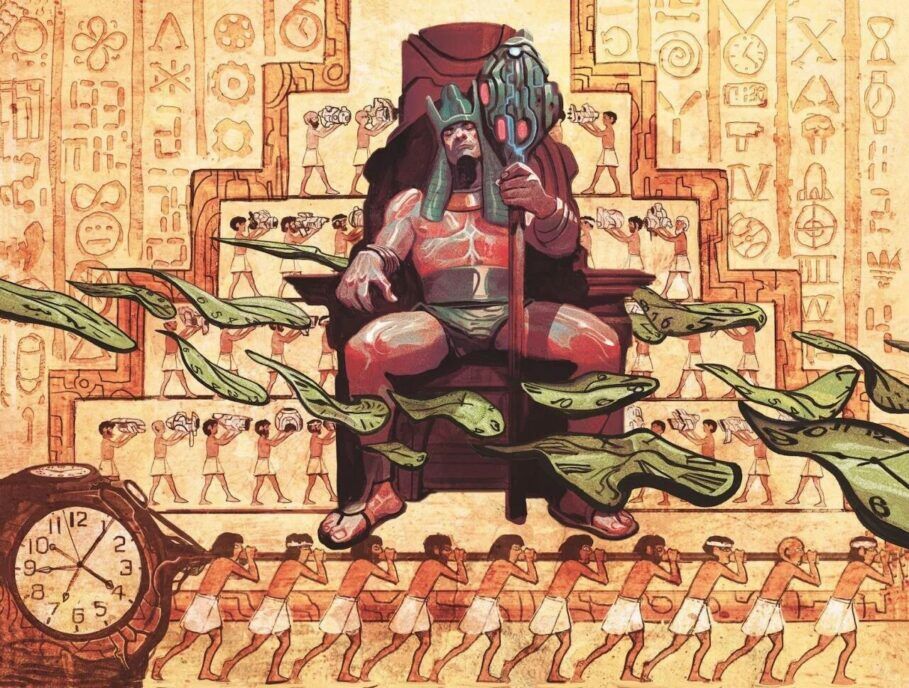 Another notable variant is Rama-Tut, the Egyptian pharaoh who was initially introduced as a separate character before being retconned as a Kang variant. This character has crossed paths with several Marvel heroes, including the Fantastic Four and the Scarlet Witch.
Iron Lad: The Younger Version of Kang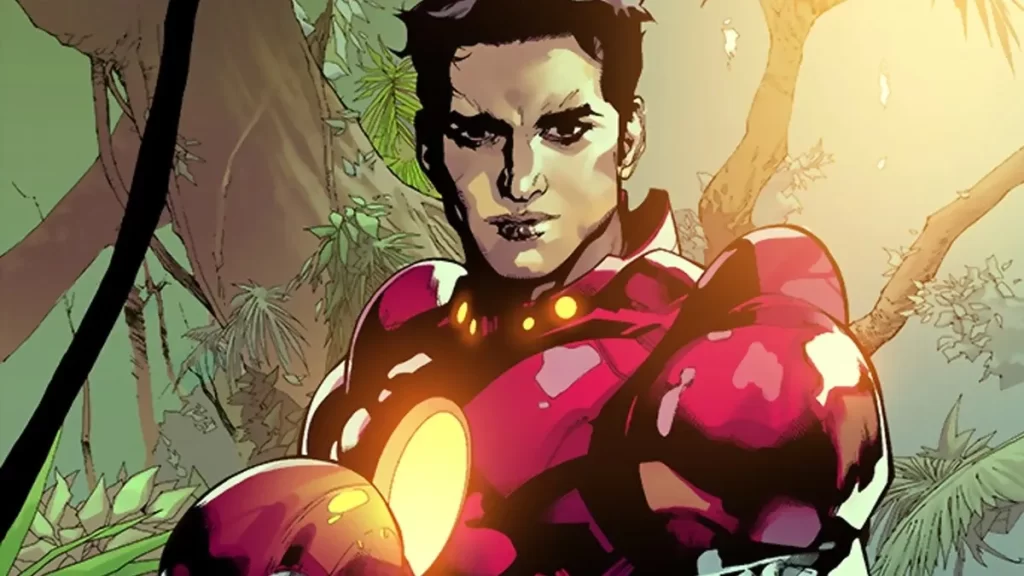 Iron Lad is a younger version of Kang, who, in an attempt to avoid becoming his future self, becomes a hero and even a founding member of the Young Avengers.
These variants, among others, contribute to the depth and complexity of Kang's character and provide ample storytelling opportunities for Marvel's creators.
Kang's Impact on the MCU and Future Predictions
Kang's introduction to the MCU has already had a significant impact, and his character is expected to play a crucial role in shaping future storylines.
Kang's Role in the Loki Series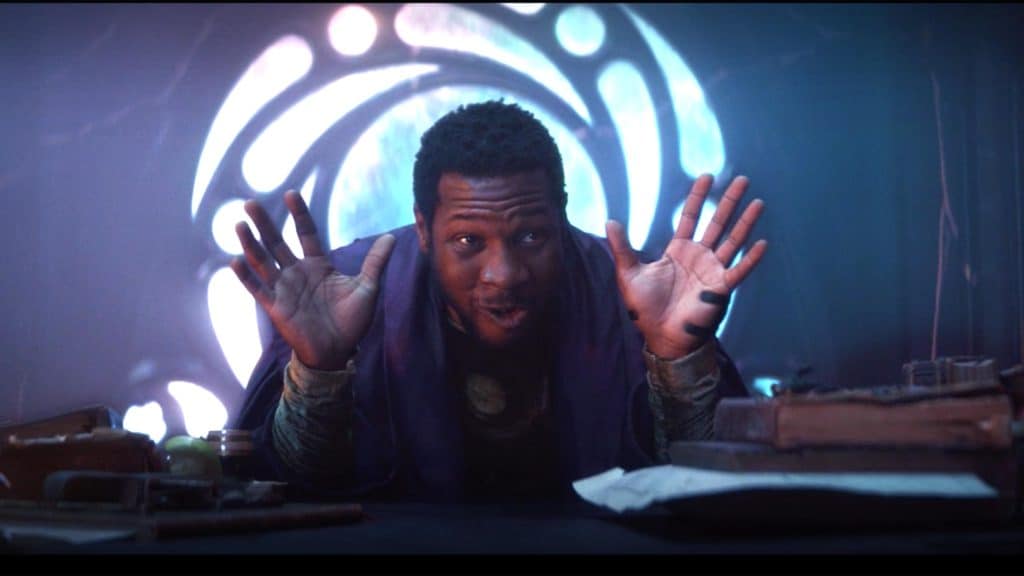 Kang is set to appear in Loki Season 2, which will likely delve deeper into his character and potentially explore some of his variants. This will not only add depth to Kang's character but also expand the narrative possibilities for the series and the MCU as a whole.
Kang as a Potential Thanos-Level Threat
Kang's introduction has established him as a potential threat on par with Thanos. His mastery over time and his multiple variants make him a formidable adversary that the Avengers and other MCU characters will have to contend with in upcoming projects.
Possible Story Arcs for Kang in Marvel
Given Kang's rich history in the comics, there are several story arcs that could be explored in future MCU projects. For example, Kang's pursuit of universal domination could lead to conflicts with the Avengers, Fantastic Four, and other Marvel heroes.
Additionally, Kang's relationship with the Young Avengers, particularly through his Iron Lad variant, could also be a focal point in future narratives.
Conclusion
Kang the Conqueror is a fascinating and multifaceted character with a rich history in Marvel comics. His introduction to the MCU brings with it exciting narrative possibilities and the potential for epic conflicts with established characters.
With various variants, a mastery over time, and a desire for domination, Kang is set to be a pivotal character in the MCU's future. Fans are eagerly anticipating the development of this intriguing character and the impact he will have on the Marvel Cinematic Universe.
Kang's Influence on Other Marvel Characters
Kang's presence has always had a profound influence on other Marvel characters and their storylines.
Relationship with Ravonna Renslayer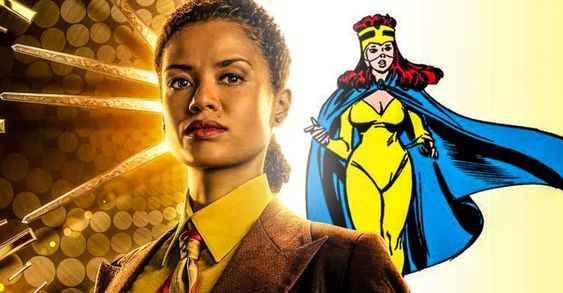 One of the most notable relationships in Kang's life is with Ravonna Renslayer. Their complex relationship has evolved over time, from being adversaries to lovers in different timelines. Ravonna herself has various incarnations, much like Kang, and her character arc is deeply intertwined with his.
Mentorship of Marvel The Young Avengers
Kang's Iron Lad persona plays a crucial role in the formation of the Young Avengers. His attempt to escape his fate as Kang the Conqueror leads him to a path of heroism, influencing the next generation of heroes.
Kang's Legacy in the Comics and the MCU
Kang's legacy is as complex as his character, impacting both the comics and the MCU in significant ways.
In The Marvel Comics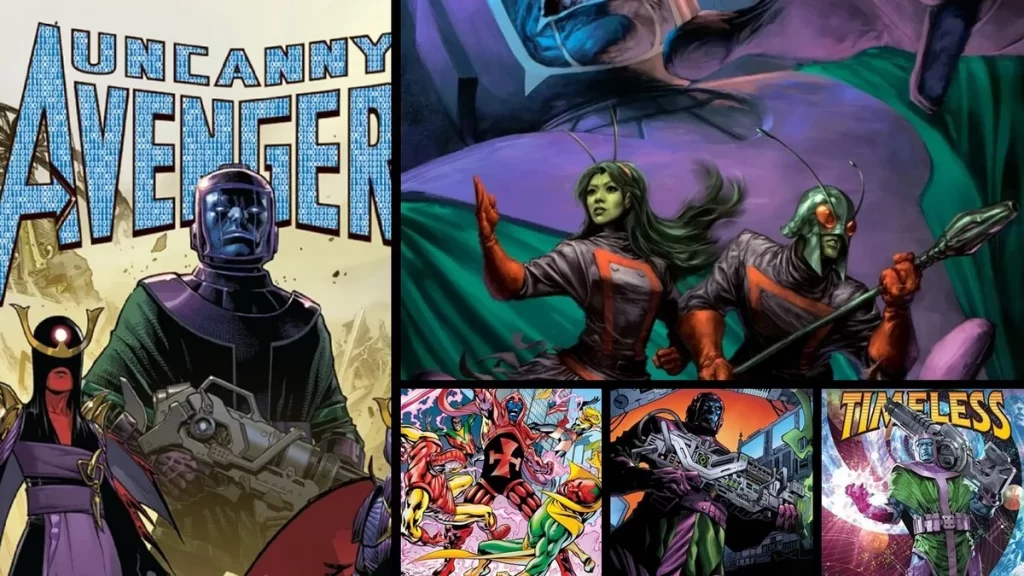 In the comics, Kang is often seen as a formidable foe, constantly challenging the Avengers and other Marvel heroes. His attempts at conquering not just Earth, but the entire universe, have led to some of the most memorable storylines in Marvel history.
In The MCU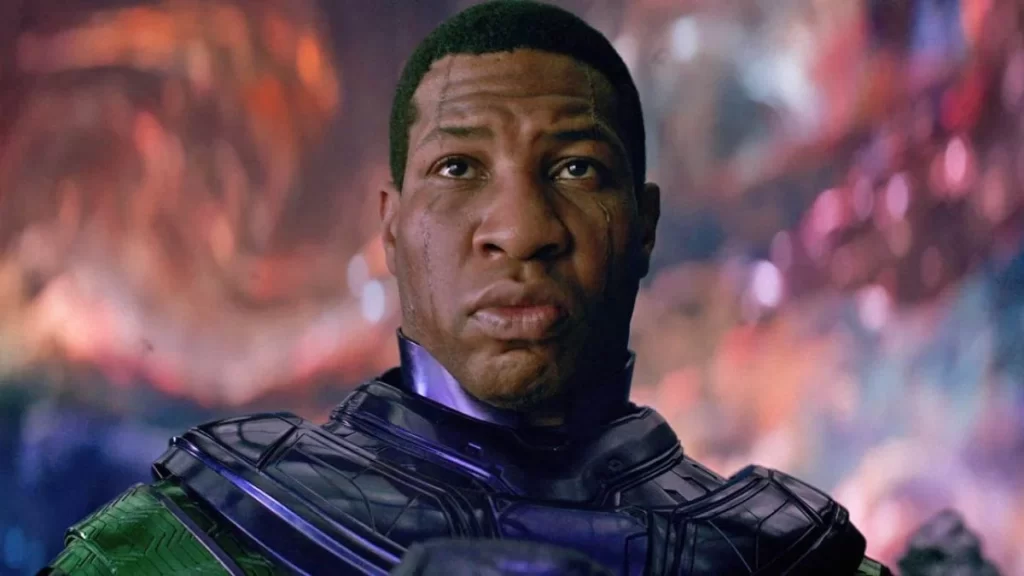 Kang's introduction into the MCU has set the stage for a new era of storytelling. With time travel and the multiverse playing a significant role in upcoming movies and series, Kang's influence will undoubtedly be felt across the entire Marvel Cinematic Universe.
Conclusion
Kang the Conqueror is a character like no other in the Marvel Universe. His mastery over time, numerous variants, and impact on other characters make him a captivating and unpredictable figure.
As the MCU delves deeper into the realms of time travel and the multiverse, Kang's character is expected to play a pivotal role in shaping the future of the franchise.
With a history that spans across time and space, and a character arc that includes being a pharaoh, a conqueror, a hero, and a cosmic entity, Kang's journey is as vast as it is fascinating.
Whether as a villain, an anti-hero, or a mentor, Kang's influence on the Marvel Universe is undeniable. As the MCU continues to evolve, fans are excited to see how this enigmatic character will impact the narrative in ways that only Kang the Conqueror can.